What is content marketing? Simply put, content marketing is the creation and distribution of valuable content to a targeted audience, with the goal of securing conversions and ultimately, sales.
Put into practice, content marketing offers huge benefits that can truly transform your business. Let's dig into some of the benefits (and the common mistakes) now. (PS: We added an index into this article since it is a bit extensive - and long 😀 so you can focus on your particular interests)
The Benefits of Content Marketing:
Common Content Marketing Mistakes and Remedies
1. Increases your visibility.
More content = more chances to be seen. With more content, you'll naturally be able to cover a greater number of keywords and topics relevant to your business. This translates into more opportunities for you to rank in search results for a variety of related search terms.
In fact, research from HubSpot found that companies that published 16+ blog posts per month got nearly 3.5x more traffic than companies that published posts four times a month or less. Don't miss out on this opportunity to steadily grow an audience through your content.
The takeaway should be that businesses need content to be found in search. Performing SEO tactics without a content plan is ineffective. Additionally, even though these statistics say to blog more, writing about the same think can result in keyword cannibalization and not improve your rank in search. The solution is a content strategy that defines varied content your ideal buyer seeks.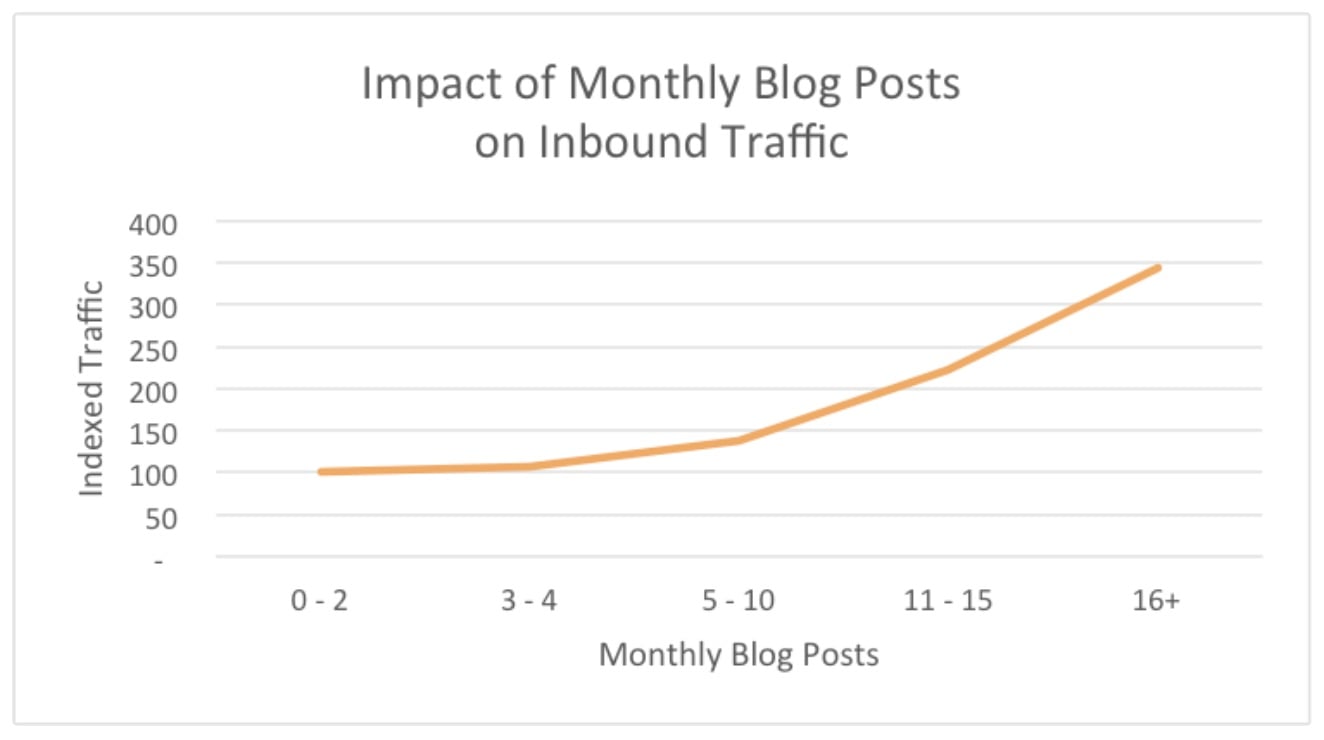 Source: HubSpot
2. Builds your brand authority.
You know that you're an expert in your industry. Content marketing is your opportunity to prove that to your audience.
Authoritative content positions you as a leader. It makes customers confident that you know what you're doing, and more importantly, that you won't steer them in the wrong direction—and waste their dollars in the process.
Bonus tip: Consider subscribing to Help a Reporter Out (known as HARO). In the free version of this service, you'll receive daily emails with a list of journalists who need expert and relevant sources for a story.
If you think you're a match, simply respond to the inquiry, and you just may land yourself an interview with a local, regional, or even national media outlet. If you're able to score one, it's a great way to prove that you know what you're talking about—and possibly gain a new audience while you're at it.
3. Creates trust with your audience.
Great content marketing begins with a profound understanding of your audience. When you connect deeply with their questions, pain points, and objections through your content, you demonstrate that you're someone they can turn to when they need help. With that foundation of trust, your audience will be primed to learn more about your business's products or services.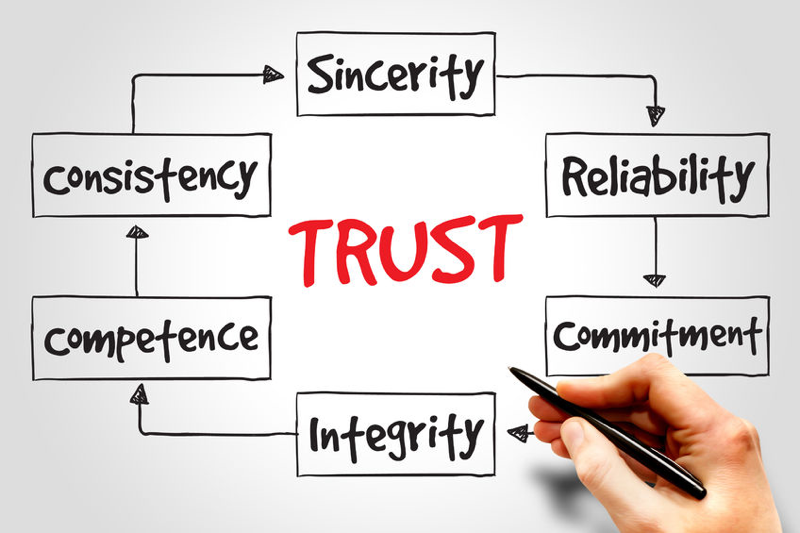 To identify your target audience, you should create a buyer persona, if you haven't completed one already.
4. Educates your customers.
You want customers to understand why they should purchase your products or services—and not a competitor's. Explaining your business's strengths, benefits, and differentiators through content marketing helps teach customers exactly why they should look to you for a solution to their problems, versus other businesses with another approach.
It's also important to note that, in today's world, the customer is in the driver's seat of this process—no longer can a business simply blast their messages through old-school methods such as TV, newspaper, and radio ads and expect to achieve optimal results. A content marketing strategy ensures that this education takes place when, and how, the customer wants it.
5. Generates traffic over a long time period.
According to HubSpot, one in 10 blog posts are compounding, meaning organic search increases their traffic over time. And this effect can last for years (though some periodic updates may be required, so that your content doesn't become stale or inaccurate). In an environment where the lifespan of an average social media post may only be a few days, or even a few hours, an upfront investment in creating content with a long shelf-life should be a compelling strategy for your business.
This effect won't happen with every single post you write—but the more quality content you produce, the more opportunities you'll have to achieve this type of traffic.
6. Increases backlinks to your website.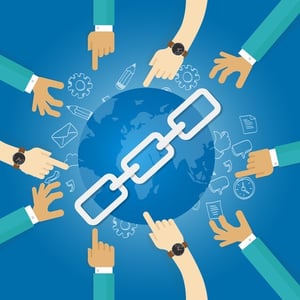 A strong backlink profile, which encompasses the number and quality of websites that link to yours, is an important ranking factor for appearing in Google search results. The greater variety of strong, in-depth content you have, the greater opportunities are available for other sites to link to yours. If you have lots of informative, genuinely helpful content, others will naturally want to link to it.
Just keep in mind that it's about quality over quantity here. A single link link from a high-authority site, such as The New York Times, can boost your ranking more than multiple links from less credible sites.
7. Builds social media traffic and followers.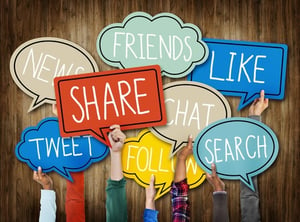 If you're not regularly publishing content on social media, you're doing a disservice to your business. With a regular stream of social media content, you'll be able to keep your business at the top of mind of your customers.
Even better, if your content is good, your existing customers will share it—and that's an effective way to increase your exposure and reach. Potential customers are more likely to trust an endorsement from someone they already know, so when your content is shared on social media, you've already crossed an important hurdle.
8. Improves lead generation.
Data from HubSpot notes that content marketing gets three times more leads than a paid search advertising—a figure alone that should pique your interest in a content marketing strategy (if you haven't been convinced already!).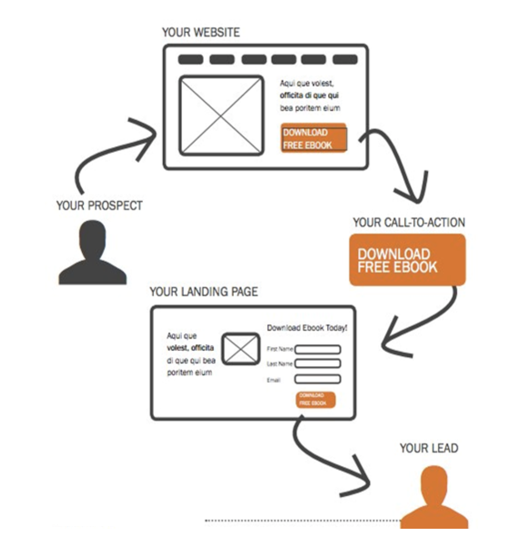 Source: HubSpot
Once you've already earned your audience's trust through your content, you'll be well-positioned to implement a lead generation strategy by asking for their contact information in return for valuable new content, such as an ebook, case study, or other helpful resources.
In addition, an effective content marketing strategy not only can increase the number of leads you receive—but it also can help ensure that the leads are the most qualified, meaning they are the individuals most interested in and likely to buy your products or services.
With nearly 50 percent of buyers viewing three to five pieces of content before engaging with a sales rep, content marketing ensures that your customers get to know you on their terms—which is exactly how they want the process to be. Generating traffic and leads was defined as most company's top challenges based on the state of inbound report.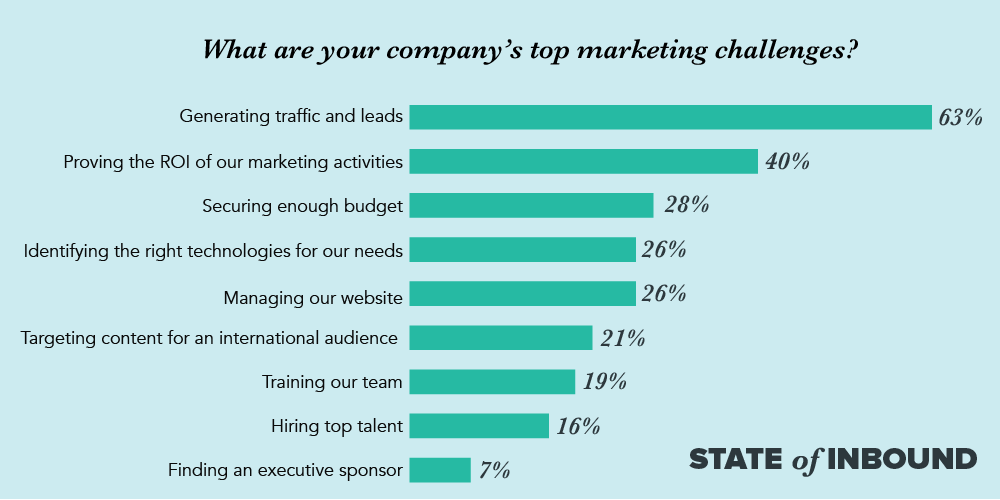 9. Provides better conversion opportunities.
By now, you've proven to your customer that you know your stuff, you understand their problems, and you can offer them solutions. In fact, they trust you so much that they've given you their contact information—in essence, it's their way of saying, "Let's start a relationship."
Here's where the power of content really comes into play. With a customer's contact information in hand, you can move them into your inbound marketing funnel, a sequence of communications tailored exactly to the customer's needs at each stage of the buying process.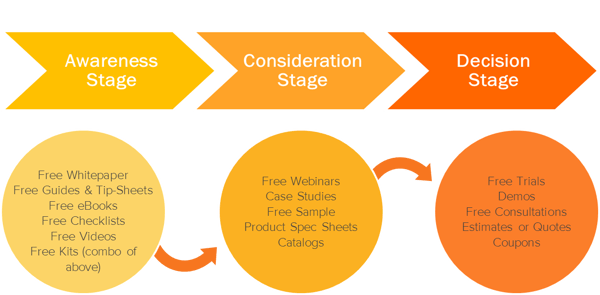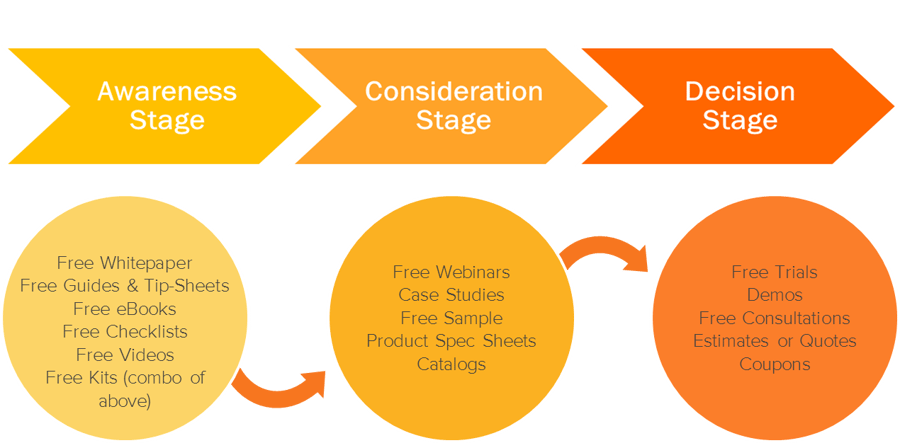 When done effectively, an inbound marketing funnel seamlessly moves the customer from one stage to the next, so by the time they reach the end their questions are answered, their objections are addressed, and they're ready to buy. Cold calling and email just can't compare.
Note: To implement a marketing funnel properly, you must invest in a marketing automation tool such as HubSpot. You can learn more about this here.
Handpicked Related Educational Content Just for You:
Common Content Marketing Mistakes
We've already discussed the benefits of content marketing, but are you not seeing the results you are expecting? Some common content marketing mistakes may be the culprit. Here are four to avoid.
Mistake #1: Your Posting Schedule is Erratic
You write blog posts when the whim strikes you … or when you have time, which is not all that often. So one month you might write 6 posts, then nothing for a few weeks.
Firstly, this inconsistent content schedule is costing you potential readers. People like to know there's a regular cadence of content being published on your website. If there's not, they'll visit once and never return. There's nothing worse than someone visiting your blog and seeing that your most recent post was weeks or months ago.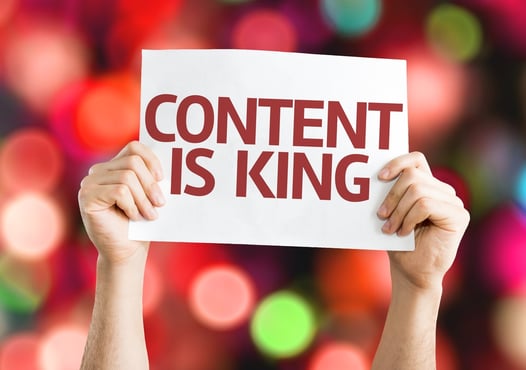 There's an important caveat: You don't want to sacrifice quality for quantity. Don't write a post simply to publish something. Publishing a single, thorough, and well-researched post once a week will serve you better in rankings, traffic, and social shares than a schedule of light, short posts published daily.
You can't control how and where a visitor lands on your website, so every single page on your website should represent your very best effort. You may have only one chance to show visitors that you're the expert they need.
The Remedy
Be consistent! It's as easy as that. If your schedule doesn't allow for you to write content several times a week, block off a few hours each month and write like crazy, then schedule your posts in advance. This tactic ensures you always have a queue of content.
Also realize that you don't have to be the only person contributing content to your blog. If you have employees, divvy up the work. Otherwise, invite guest bloggers, such as thought leaders in your industry, to contribute.
You also can hire experienced freelancers or a marketing agency to help. Professionals such as these can be especially beneficial, as they have expertise in many other facets of content marketing, such as SEO, that can amplify the results of your content efforts.
Once you have some content ready to go in your queue, you can use a marketing automation tool such as HubSpot to easily schedule its publication in advance, as well as view analytics on your content's performance, manage leads generated by the content, and more.
Mistake #2: Your Content Is All The Same Type
Well-crafted blog posts are a wonderful tool, but not everyone likes to learn by consuming the written word. Some people prefer podcasts, infographics, videos, or other forms of content—and you'll want to make sure they can find your content in the places they are hanging out. By ignoring content options such as these, you're limiting who you will attract.
In addition, having a mix of content types can positively impact your reach on platforms such as Google and Facebook, which are more frequently prioritizing video content.
For example, let's take a look at video content. Video increasingly lands a top spot in search results—and not surprisingly, since Google owns YouTube. (And YouTube itself is actually the world's second-largest search engine!)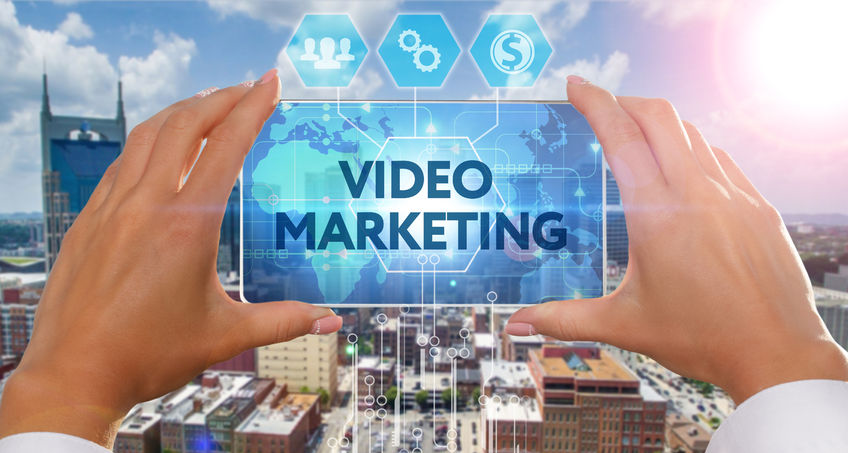 There's a reason these platforms are prioritizing video content—they know it's what audiences want. Just consider these statistics compiled by HubSpot:
After watching a video, 64% of users are more likely to buy a product online.
Studies show that people have the ability to recall 65% of the visual content that they see almost three days later.
20% of people will read the text on a page, but 80% of people will watch a video.
55% of people consume video content thoroughly.
Almost 50% of Internet users look for videos related to a product or service before visiting a store.
If you're not diversifying your content types to include things like video, you're missing out on big opportunities to do everything from expanding your reach to improving on-page metrics such as bounce rate and time on page, which in turn can improve SEO (You can help with this by not just uploading your videos to YouTube, but cross-promoting them by embedding them in relevant posts on your website).
Investing in a variety of content channels like video can have huge payoffs. Don't let your business miss out on them.
The Remedy
Create a content calendar so you can see at a glance what kinds of content and topics you're covering. Again, consistency works here. You can plan to publish a written post on Mondays, a video interview on Wednesdays, and a podcast on Fridays. Whatever works to mix it up.
In addition, your existing content can offer opportunities to be repurposed in other formats. Revisit content you've already published to see what you may be able to refresh in new ways—for example, a post with lots of great images and graphics might lend itself well to a short social media video. You may be surprised by how much you already have available to you when you look at your content with new eyes.
Mistake #3: You Wait for Others to Share Your Content
You don't want to self-promote your content, so you wait for your readers to share it. The only problem is, you don't really have readers! You see the conundrum, right?
It's not annoying to promote your own content on social media and email—in fact, that's exactly what the platforms are designed for. Sharing your content on your social media channels is a fantastic way to get it in front of other users who, in turn, can share it with their networks.
The Remedy
Start with automated social media marketing tools so that every time you publish a post, it is shared on your social channels. But don't simply post the article link and nothing else—write a message that gives more information about and context to your post. You can ask a question, share a quote, or otherwise entice your network to click to read the post.
You also can reach out directly to influencers and thought leaders in your industry to share your content with them—and if you're lucky, they may share it with their own audience.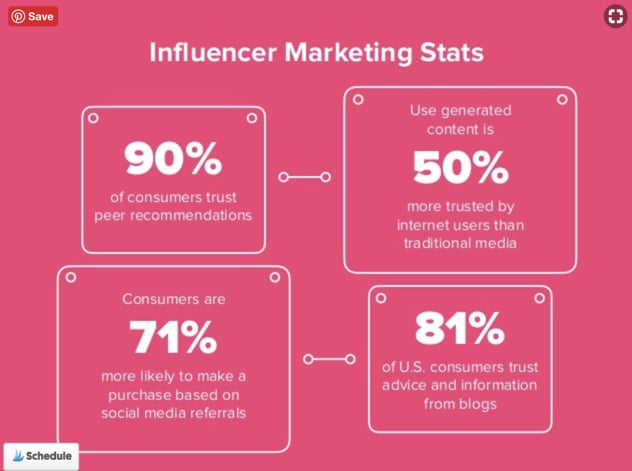 To do this, find their contact information and email them directly (don't merely tag them in one of your social media posts). Craft an individualized, thoughtful email to let them know your content may be of interest to them—and be clear in explaining why it benefits them. Keep it brief (like everyone else, their schedules are busy), and whatever you do, don't be pushy. The more people you contact, the more likely you will see a return on your efforts.
This type of research and outreach takes time, but it's worth it if an influencer shares your content. Not only does it lend extra credibility to you, but you also may pick up some of their own followers in the process (and add new connections to your own network, too).
Mistake #4: You Ignore What Your Readers Want
What's your most popular blog post? Don't know? Then you're guilty of this mistake. You're writing content for a very specific audience, and if you don't know which posts resonate with them, how can you continue to create content they'll like?
The Remedy
It doesn't take lots of money or complex research to glean what your audience wants. Get started by reviewing your own data in Google Analytics, HubSpot, and social media platforms to see which posts are getting the most visits, interactions, shares, and conversions. Then write more content in the same vein.
Then, move on to additional tools, both free and paid, that you can use to explore what topics are trending and of most interest to web users. Just some of these include:
You also can ask your audience directly about what content they want to see—for example, you can pose questions on social media, or contact your email subscribers with a survey.

TWEETABLE TIP
Content marketing is the creation & distribution of valuable content to a targeted audience with the goal of securing conversions and sales. Learn the benefits of content marketing.
VIA @dorecchio

The Bottom Line
Simply, the take-home message is this: Content marketing is a powerhouse. Done right, a content marketing strategy amplifies your reach, boosts your brand, builds new relationships, and increases leads and sales. With so many benefits, there's no good reason not to implement a content strategy for your business—and you can be sure at least some of your competitors have already recognized this fact. Don't let yourself be left behind.
When we speak to businesses about content, the number one item they ask is; What content should we create? The answer is to do research and create a content strategy that aligns with the problems and goals your ideal prospect cares about. To learn about our content strategy process please download the content strategy data sheet or request a content strategy project for your business.
Bristol Strategy is a full funnel inbound marketing agency and inbound sales agency offering the full complement of Inbound Marketing services that enable our clients to surpass their business objectives by transforming the way they engage with their buyer online. Reach out to us to learn more about how our experience and capabilities can help your business grow.