Marketing is a fast-evolving discipline. Customer expectations are changing rapidly and posing new challenges to many businesses.
Thankfully, the technologies available to marketers are also developing quickly to help overcome these hurdles so you can deliver a customer experience that will lead to higher conversion.
There are also methodologies that tie the actions that marketers take with the technology that enables them. One of those digital marketing methodologies is called Inbound Marketing. Now, let's review the common marketing challenges.
Here are 5 common marketing challenges and how the latest digital marketing best practices can help solve them:
1. Driving Traffic To Your Website
Most customers do their research on the Internet before engaging with a brand or making a buying decision. You need to get found online and drive traffic to your website if you want to get more customers.
In today's crowded marketplace, it isn't easy to capture the attention of your prospects. In fact, 63% of marketers consider generating traffic one of their biggest challenges.
Creating relevant and valuable content is one of the best ways to get found by your ideal customers and it's also the foundation of an effective inbound marketing strategy.
However, simply producing great blog posts, videos, or infographics isn't enough anymore. You need to optimize your content for SEO so it can be found in searches and design a promotion strategy to distribute it on different channels.
In fact, the most successful content marketers spend 20% of their time on content creation and 80% of their time on content promotion.
Paid advertising, social media marketing, and email marketing are just a few ways to maximize the ROI of your content.
2. Targeting Content To the Right Audience
Creating great content is only the first step.
Especially in B2B selling that involves many decision-makers and an often lengthy sales cycle, it's important that you deliver the right content to the right audience through the right channels to progress them down the purchasing path.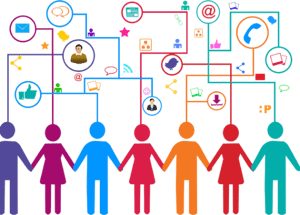 The first step to successfully targeting your content is to gain a deep understanding of your customers by creating a series of buyer personas that reflect the psychologies and priorities of your ideal audience.
You can then glean buying insights, such as priority initiatives, success barriers, perceived barriers, buyer's journey, and decision criteria, to help position your content so it's relevant and valuable to those you want to reach.
3. Leveraging "Big Data" For Your Marketing Campaigns
Today's marketers have access to a large amount of customer data. But without the ability to extract actionable insights from the information, it could be more confusing than helpful.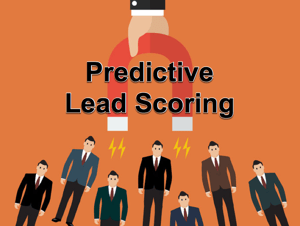 With the aid of artificial intelligence, predictive analytics, and marketing personalization technologies, you can now leverage customer data to augment your marketing campaigns and increase their ROI.
You can get insights into your prospects by analyzing their online behaviors so you can deliver the most relevant content and offers via paid advertising or a personalized website experience.
You can also map a customer's profile and online activities to aggregated data and generate product suggestions using predictive intelligence.
4. Turning Website Visitors Into Buyers
Getting traffic is great but it won't do you any good if visitors aren't turning into customers.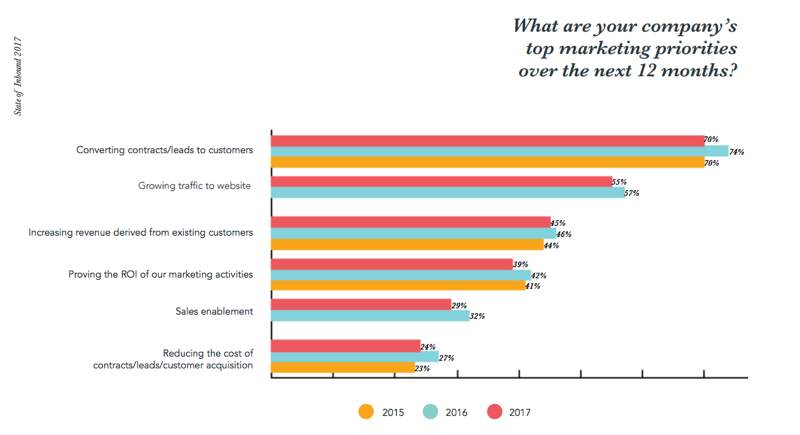 When they look at their website analytics, many businesses are surprised to find that they're losing many visitors along the purchasing path.
In order to get your visitors to stay on your site, find the right products, minimize cart abandonment, and complete their transactions, you need to employ the right conversion rate optimization (CRO) strategies.
Some example of CRO strategies includes matching landing page content with your ad copy, optimizing the product page copy and images, as well as streamlining the checkout flow.
Simply put, you need a robust marketing automation platform to deliver a seamless visitor experience that makes engaging with you as frictionless as possible.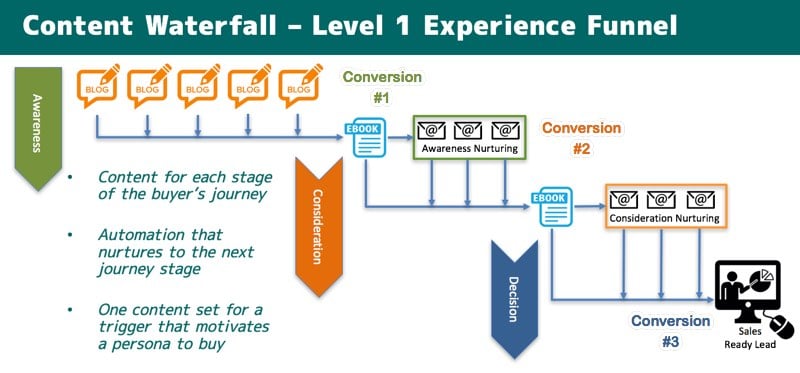 5. Bridging Online And Offline Marketing
If you're promoting your business through direct mail, events, trade shows, and other offline tactics, you may find it difficult to capture those leads and turn them into customers.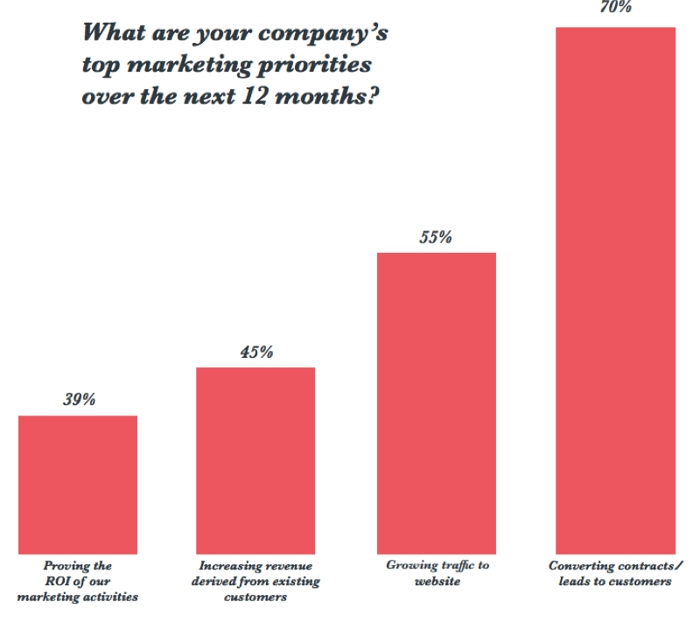 As the line between online and offline marketing is blurring, you need to make sure customers can interact with your brand seamlessly across all touch points.
After you have collected prospects' information offline, make sure you have the ability to continue the conversation via digital channels.
The foundation of any successful omni-channel marketing strategy is the creation of a single customer view on a centralized database.
These 360-degree profiles are updated in real-time to reflect each customer's interactions with your brand. The sales and marketing team can access the information right away to inform their communications with prospects so they can deliver a customer-centric experience.

TWEETABLE TIP
Learn the 5 Biggest Marketing Challenges and How to Solve Them | Marketing is a fast-evolving discipline. Customer expectations are changing rapidly and posing new marketing challenges. #Marketing #Digital
The Key To Marketing Success: Focus On the Customer
Digital marketing technologies and best practices are evolving quickly to meet customer expectations.
The key to an effective marketing strategy is to start from the customers' needs and design a seamless omni-channel experience that will nurture relationships and lead to conversion.
Here at Bristol Strategy, we're committed to bringing the latest and greatest in inbound and digital marketing to our clients. See how our services can help your brand cut through the clutter here.
If you would like to download the report that includes the metrics that we shared in this blog article, please click on the "State of Inbound 2017" report link or the image below.
Bristol Strategy is a full funnel inbound marketing agency and inbound sales agency offering the full complement of Inbound Marketing services that enable our clients to surpass their business objectives by transforming the way they engage with their buyer on-line. Reach out to us to learn more about how our experience and capabilities can help your business grow.