SEO Audit & Strategy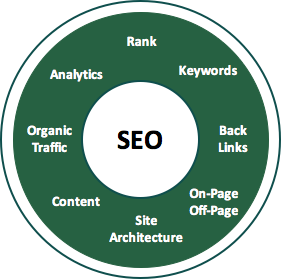 Strong SEO begins with a strong audit. Once all the problem areas and opportunities are identified, the next step is to create a customized strategic plan to address all issues found in the audit, and provide suggestions for SEO enhancement. The goal of the audit/strategy is to place your website at the top of search engine rankings, which will increase sales and brand awareness.
Our audit will leverage enterprise tools and professional SEO's to identify "low hanging fruit" and other actionable opportunities, which will improve organic search traffic and revenue. Special focus will be allocated to any remaining errors with 404s, improper redirects, indexation, internal linking, meta tag rendering and optimization, and other important onsite- and offsite-SEO factors.
SEO Campaign
Most businesses are so focused on their product or services that SEO continually gets pushed aside. But in a world where one must be digital forward for true success, pushing aside SEO is one of the worst business decisions.
This is why we have created an SEO Campaign, which leverages the comprehensive SEO Audit & Strategy, followed by ongoing, prioritized delivery of that strategy in regards to one-site technical issues, content creation and building links.
Our SEO campaign, priced in quarterly engagements based on your budget, will implement the SEO strategy both on- and off-site. For on-site, we will focus a mix of technical and content factors, including website performance, keywords, content, images, meta tags, and mobile friendliness. For the off-site SEO enhancements, we will focus on links, brand marketing, social media and mobile signals.