Sorting through your options for a marketing automation tool isn't the easiest task. And if you find you don't make the best decision about your platform initially, switching to a new one is an onerous and costly task.
To make sure you make the right choice from the start, here are some questions you can ask yourself as you evaluate each platform:
1. How easy is it to use?
The time savings you gain by implementing marketing automation diminish if you have to spend unnecessary time using your tool and setting it up. An intuitive, user-friendly interface is a must. And a platform that has a steep learning curve can be additionally costly, in both time and dollars.
Don't just rely on what you read about each software—take a demo of each option you're considering. If you have other staff members who will be using the tool, have them sit in to get their own questions and insights, if you can.
2. What support is available?
Once you get started with your marketing automation tool, you'll inevitably have questions about how to use it along the way. However, support capabilities vary between platforms.
As you evaluate each of your software option, here are some things to consider:
What types of support are available: email, phone, or chat?
How long is the typical response time?
Does the tool include support as part of its pricing, or is it an additional cost?
Are there online guides, videos, or a knowledge base available? Here's an example of one.
Is there a free option so you can dip your toe in the water and gain experience with the tool?
Are there video tutorials and certifications to enable your team to become more proficient in using the tool?
Tip: If you work with a marketing agency or consultant specializing in marketing automation to help you implement your system, they'll have specialized expertise that will be an additional resource for you.
3. What features does it include?
Before evaluating your options, you should make a list of the features you need in your marketing automation tool. Ask for input from other areas of your company, if relevant—for example, if you're in marketing, speak with the sales team to learn what's more important to them.
That way, you can ensure you have a holistic list of criteria to aid you in making your choice, which can save you a lot of time and money. This approach also increases the likelihood of getting buy-in from other stakeholders in your company.
Some features that you should look for include:
Workflows
Email marketing
List segmentation
Lead generation, scoring and nurturing
Blog content publication
Social media posting
Live chat
Chatbots
A/B testing
Search engine optimization
Keyword research
Ad retargeting
Website analytics
Campaign reporting
You may not need all of these options right away, but choosing a more comprehensive platform now gives you a lot more flexibility to expand your marketing automation strategy later on.
In addition, some platforms allow you to begin with a single component, such as marketing, and add more options, like sales, later on.
We recommend that you choose an all-in-one software that unites marketing automation, customer service, a sales CRM, and a content management system (which is used to build your website) in a single tool.
4. What integrations does it offer?
You likely are already using other tools to manage components of your marketing efforts—for example, Mailchimp for email marketing. A good marketing automation tool allows you to integrate your current tools into your new platform, rather than start over from scratch.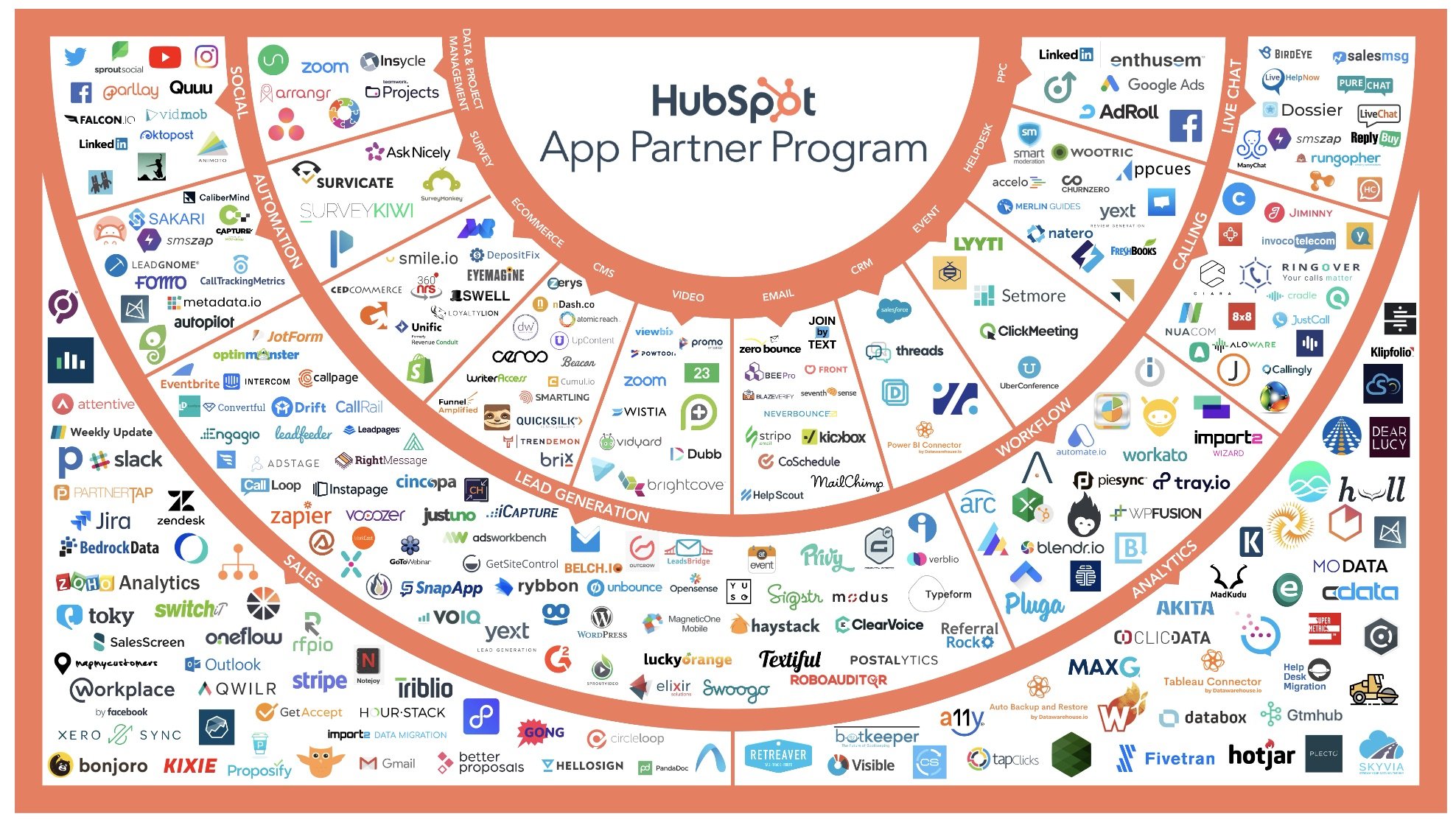 Some common tools that can be integrated into a marketing automation platform include:
Gmail
Outlook
Linkedin
Twitter
Facebook
Instagram
Quickbooks
WordPress
Slack
SurveyMonkey
Shopify
Zoom
To see more examples of marketing automation integrations, you can check out this list. Note that some tools incur an additional cost to be integrated into your marketing automation platform, while others are free.
5. What are its analytics capabilities?
To reap the full benefits of marketing automation, you'll need a software that can provide deep reporting and analytics about your marketing efforts.
First, it's important that we understand the distinction between the terms reporting and analytics, as they are commonly mentioned together. Reporting provides the raw data about your marketing activities, such as how many visitors your website received in a month, or what the clickthrough rate was for a recent email.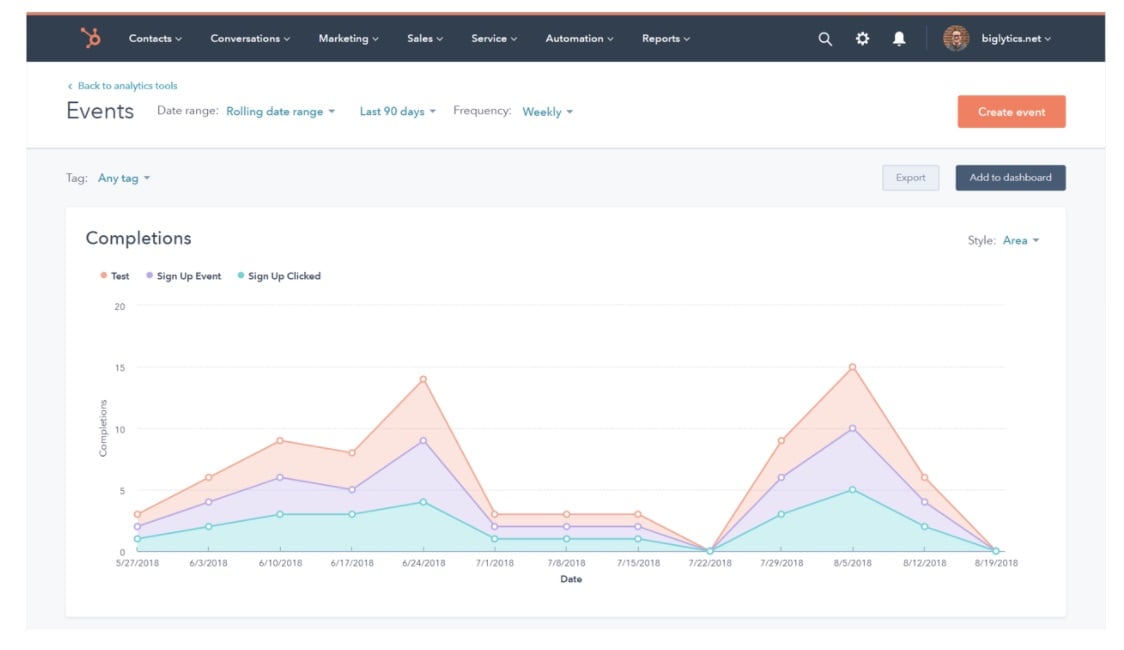 Analytics expands upon the data collected in reporting, allowing you to explore and interpret information about how specific marketing automation tactics performed.
A marketing automation software with robust analytics functionality is essential. Platforms that combine multiple facets of business activities, such as marketing, sales, and customer service, into a single, centralized database are particularly adept at providing this level of information.
In addition, a marketing automation tool can use these data points to build artificial intelligence (AI) marketing about your efforts.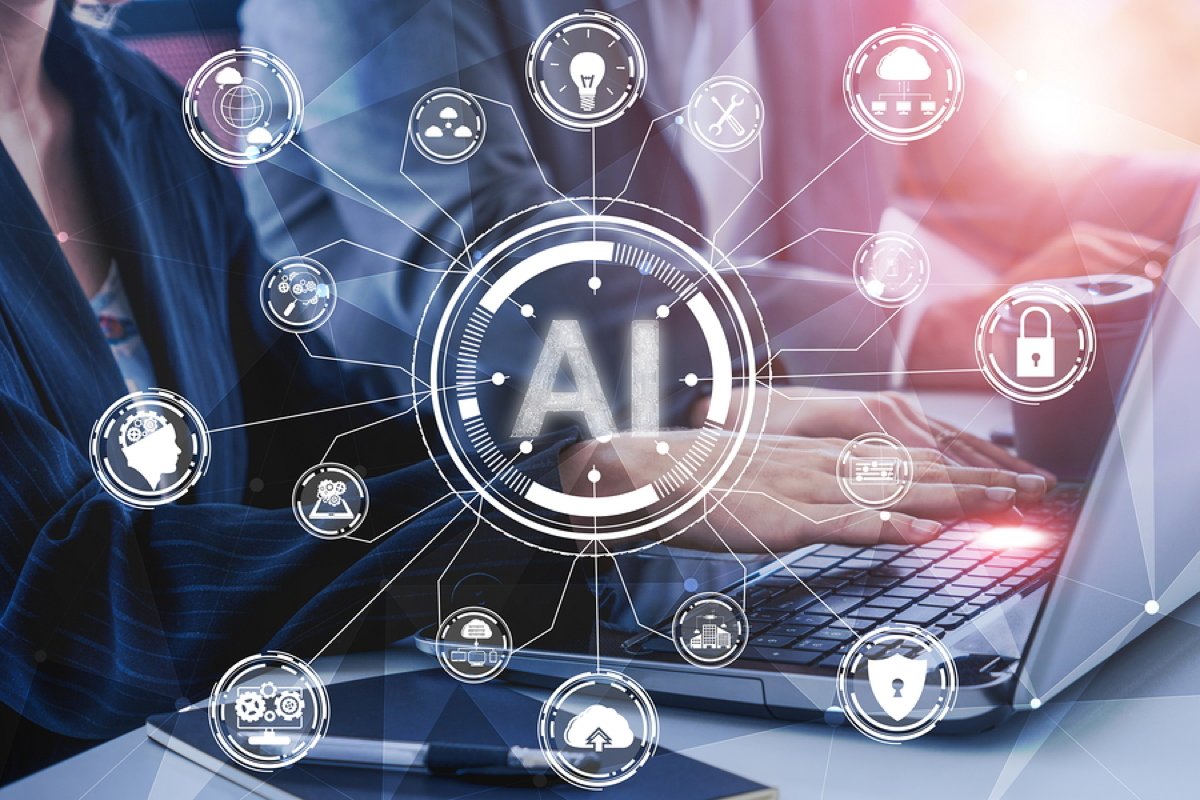 For example, leads are good—but they're not all created equally (which you likely already know well from personal experience). A good marketing automation software can use AI to examine your database to determine which leads are most likely to purchase from you (a process called predictive lead scoring). This allows you to focus your efforts where you're likely to see the greatest impact.
6. What does it cost?
The cost of a marketing automation tool can be the ultimate deciding factor in your selection process.
However, the option that appears the lowest price initially can end up costing you more in the long run, when you add in extra fees for things like integrations, special features, and additional users. Tools that offer a transparent, easy-to-understand pricing structure are your friend.
Here are some things to consider when evaluating the price of a marketing automation tool:
What is the pricing structure? Can you pay month to month or annually only? If you pay annually, can you get a discount?
How many customer contacts are included? Once you exceed that number, you may need to pay an additional charge per customer, or move up to a new package entirely.
What features are included in each package?
Which types of businesses is the platform designed for? If it has a lot of enterprise clients, for example, you may end up paying for capabilities you don't need as a small to midsize business.
Is training or onboarding included?