Digital marketing. Online marketing. Inbound marketing. Content marketing.

Businesses have a wealth of marketing strategies available to them—but keeping track of which one is which, and knowing when to apply a specific one, isn't easy. (And to be honest, many of them do sound the same).
Here, we're going to explore a form of marketing which serves as an umbrella for many of these different types of marketing: digital marketing.
Digital Marketing Overview
1. What is digital marketing?
2. How digital marketing is different from traditional marketing
3. Why is an inbound marketing strategy an important part of digital marketing?
4. The benefits of digital marketing
5. How to get started with digital marketing
6. Finding digital marketing leads
7. How to measure your digital marketing leads
8. Converting digital marketing leads
9. The bottom line
What Is Digital Marketing?
Digital marketing is marketing that uses technology or devices. The Internet, smartphones, tablets, websites, videos, emails, apps, and social media are all tools used in digital marketing.
Digital marketing is not just the Internet.
How digital marketing is different from traditional marketing
Traditional marketing methods are easy to identify. Newspaper and magazine ads, flyers, brochures, billboards, and direct mail are all examples of traditional marketing.
With traditional marketing, you put your message out into the world for all potential customers to see—and simply hope that you reach the right ones. But even if you do, you have no way of knowing if you've succeeded or not until the customer contacts you.
Digital marketing, on the other hand, is much more sophisticated, efficient, and cost-effective. With digital marketing, you can craft marketing messages that reach the exact type of people you've identified as your ideal customer, through the medium that they most prefer.
Further, you can use analytics tools to measure the exact results of your digital marketing efforts, so you can effectively calculate your ROI and make informed decisions about how to proceed with your digital marketing tactics and campaigns.
Why is an inbound marketing strategy an important part of digital marketing?
Inbound marketing is a methodology that creates custom, targeted content designed to meet a prospective customer's precise needs at each stage of the buyer's journey (the multi-stage process customers follow to decide which goods or services to buy). This is an approach that aligns perfectly with digital marketing.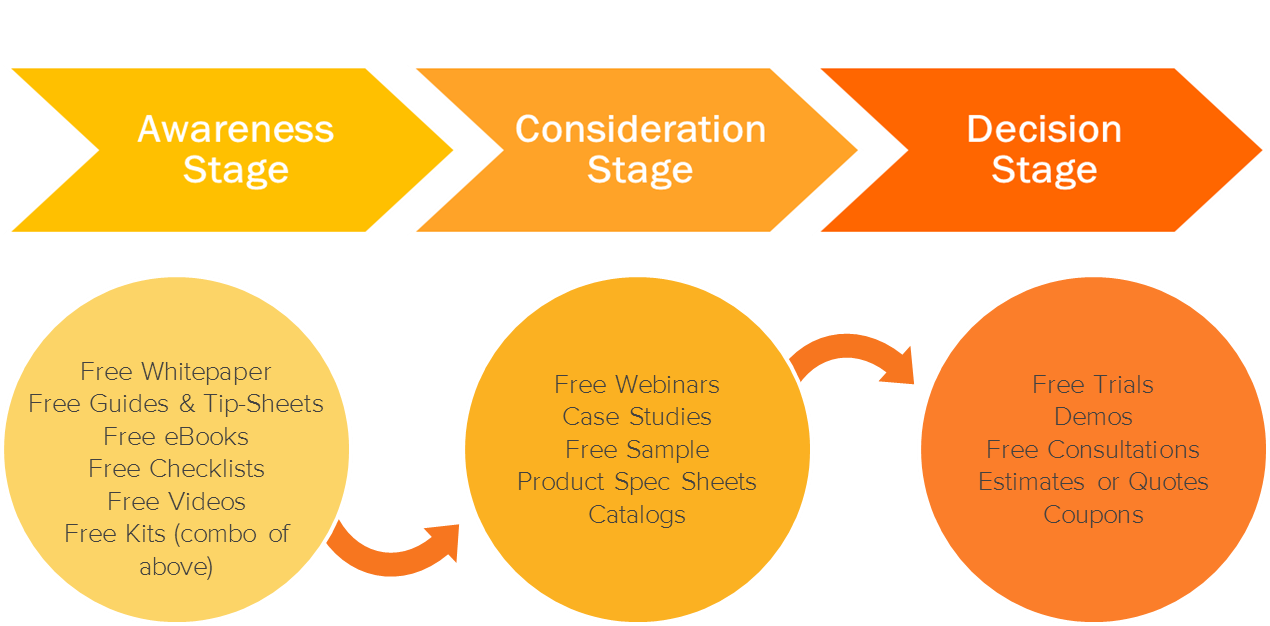 Ask yourself these questions about the actions customers may take during their buying journey:
Is your ideal customer searching for solutions to their problems with Google?
Is your ideal customer watching videos on YouTube to learn more about the products and services available to them?
Is your ideal customer asking for business recommendations from their friends on Facebook?
Is your ideal customer signing up for emails to get product information, updates, and promotions?
We can tell you that the answer to all of these questions is yes. With digital marketing, you can create an inbound marketing strategy that ensures that when these activities happen, your content will be there.
Digital marketing offers you a set of tools. Inbound marketing is the strategy you need to take full advantage of them.
The Benefits of Digital Marketing
What are some of the ways digital can benefit your business? Let's take a look.
It expands your reach.
The nature of digital marketing tools means that your messages can be expanded significantly beyond your original audience.
For example, if you purchase a print newspaper or magazine ad, you can expect that your audience will be limited to that publication's audience. The audience may read it, but what are the chances that one of those readers will share your message with their own networks? Almost nil.
But what if you create a Facebook ad with that same message? Your prospective audience may directly interact with your ad through comments or likes. They could also share your ad with their own friends, organically growing your reach at no additional cost to you, and possibly even picking you up some new followers in the process. They might even convert directly into a lead by sharing their personal information with you via the ad's lead capture form.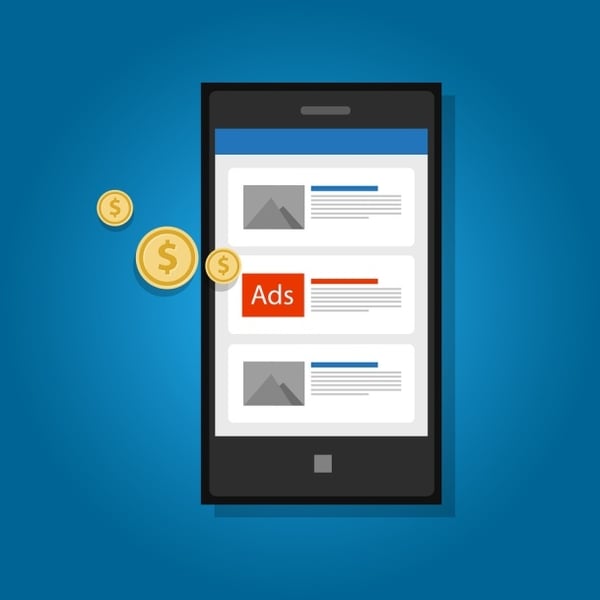 In each instance, the nature of social media tools allows opportunities for your message to spread far beyond what you can achieve with traditional marketing methods.
That is the power of digital marketing.
It's measurable.
Analytics are a powerful tool to have in your marketing arsenal. Consider just some of the information you can learn through analytics:
The demographics of your audience—everything from their gender to age to geographic location to even the type of device they are using to access your content
How you acquire prospective customers to your content—whether through social media, organic search, email, referrals, or paid ads
The content that is most popular—which content has the most pageviews, the longest time spent on page, most social media shares, the lowest bounce rates, and more
The best-converting content—it's not always the same as the most popular!
These kinds of insights are invaluable for any marketer—but a breadth of data like this is only available with digital marketing.
There are many different tools that you can use to measure your digital marketing activities. One essential is Google Analytics; in addition, many platforms also have their own in-application analytics tools that you can use to gather insights.
There are also a number of third-party tools that can be used not only for analytics, but also to consolidate all of your digital marketing activities—from publishing blog posts to sending emails to implementing a social media strategy—in a single, centralized place. Our favorite option that we recommend to all of our clients is HubSpot.
It's cost-effective.
Digital marketing campaigns are incredibly cost-effective. As we've already discussed, analytics tools allow you to precisely measure how your tactics and campaigns are performing (and in real time, too).
With that data in hand, you can make informed decisions to continue with or even increase the budgets of ones that are performing well. On the flip side, you may decide to shift resources from campaigns that aren't producing the results you're expecting, or even eliminate them entirely.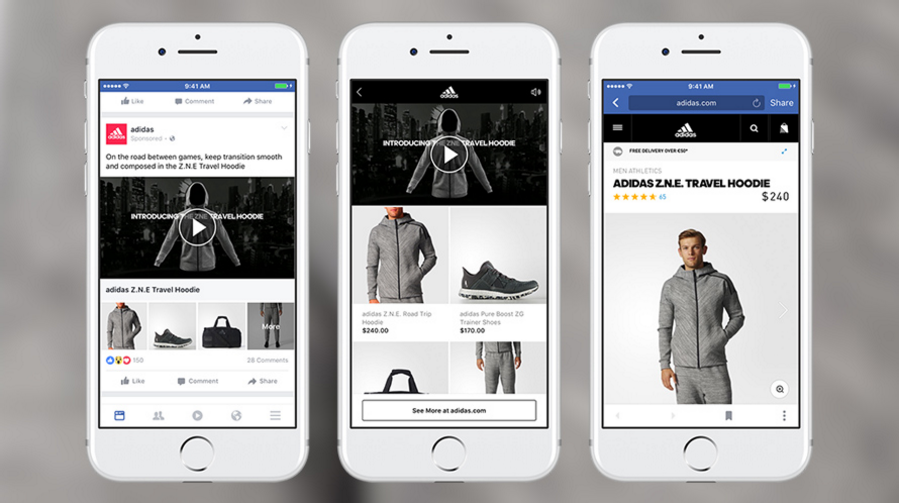 You also don't need a large budget to get started with digital marketing, either. A Facebook ad campaign can be started with a daily budget of as little as $1. This low-barrier to entry makes it a perfect option for smaller businesses, or those just getting started with their digital marketing plans.
In addition, digital marketing content can be repurposed into a variety of formats. For example, a single blog post could also become a video, social media post or ad, infographic, or email. It's the best way to expand the impact of your upfront investment of time and money in creating your content.
It's adaptable.
Using the information analytics tools provides, you may find that certain platforms or tactics are performing better than others. With digital marketing, you can quickly change course—before going all in on any one of these.
The nature of digital marketing also allows you to experiment with channels, platforms, and campaigns to understand what works best for your business goals and objectives.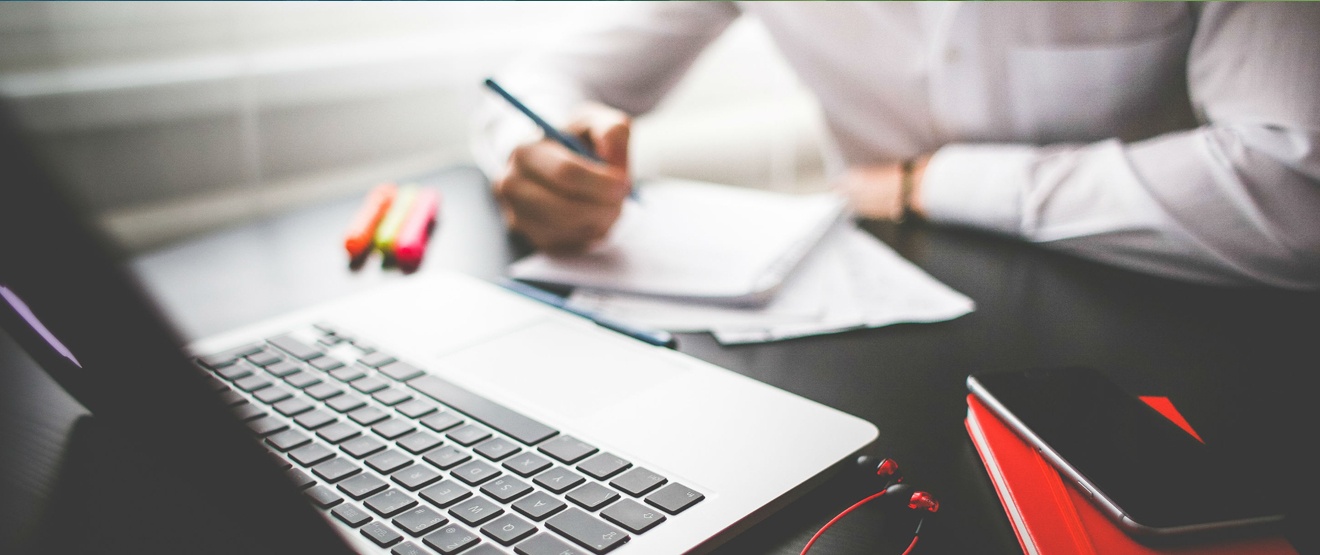 Campaigns can be started and stopped virtually immediately, and on the schedule you prefer. You can conduct A/B testing, which allows you to hone in on the content, visuals, and mediums that will produce the best results.
This type of flexibility does not exist with traditional marketing methods, which may require a pre-established spending commitment, and also can have long lead times.
It improves conversion rates.
High-quality leads are vital to your marketing success. That means you don't want leads from just any customer—you want to capture the contact information of those who are most likely to buy from you.
This precise, targeted approach helps ensure that when a customer does convert to a lead, much of the work of qualifying them is completed up front—so that when you do follow up, you can be confident that they want to hear from you, and even more importantly, that they trust you.
How to Get Started with Digital Marketing
A successful digital marketing plan has many components. Here are some common elements to focus on to help you get started:
Website and Blog
A strong web presence is the cornerstone of any digital marketing effort. A well-organized, technically optimized website is essential. You'll also want to ensure that your website has a blog that is regularly updated with fresh, genuinely helpful content (the goal here is quality, not quantity).
SEO
SEO goes hand in hand with your website and blog, and is the process used to ensure your content "gets found" by the user and generates search traffic for your site, primarily through Google. SEO includes everything from keyword research to content development to technical optimizations like increasing site speed. In addition, high-quality content is vital.
Social Media
Regardless of your industry, your customers are on social media. And that means you need to be, too. However, not every platform may be the right fit for every business, particularly if you're a small business. For example, a highly visual business may find great success on Instagram and Pinterest, but not see much ROI with Twitter. YouTube is an ideal place to create instructional content (though keep in mind that YouTube is not just a social media platform, but in fact the world's second-largest search engine, after Google).
Email
Once you've captured a lead, it doesn't mean you'll jump straight to making a sale. Instead, you'll want to nurture your new lead, guiding the customer through the process of deciding to make a purchase. Email is the method of doing so.
Implementing an email marketing plan requires a marketing automation platform, which allows your messages to be sent to your prospective customers 24/7, 365 days a year. Think of it this way: Customers expect instant access to information (even at midnight on a Saturday). It's your job to give it to them—and simply not possible to do it manually on your own. The marketing automation tool we recommend is HubSpot.
Finding Digital Marketing Leads
By now, we've gotten an overview of digital marketing, learned more about its benefits, and taken a look at some digital marketing tools. It's a lot of helpful information, but at this point, you may be wondering: How exactly can you employ them to attract high-quality leads?
You need to start with a buyer persona.
A buyer persona is a fictionalized profile of your ideal customer—it can encompass everything from their age to their income to their home. to their job. Depending on your business, you may even have multiple buyer personas representing different types of buyers. Ultimately, a buyer persona represents who you should target with your digital marketing plan.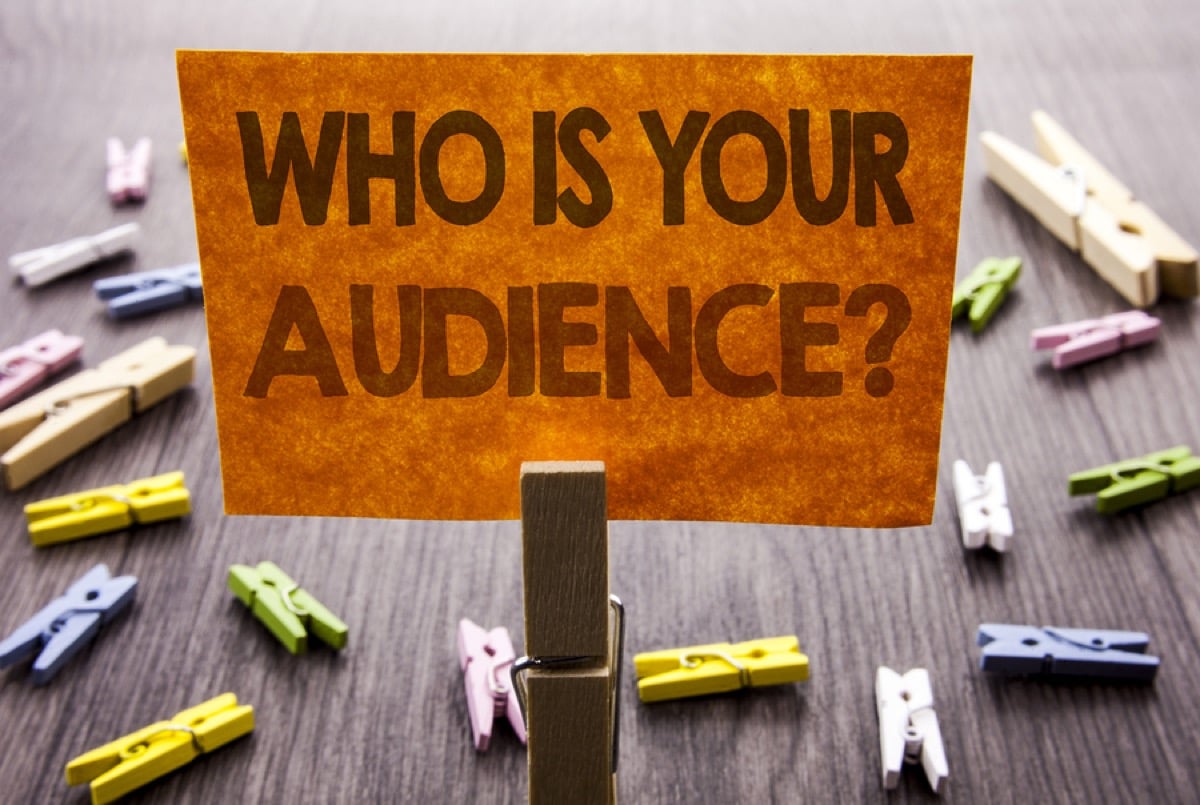 With a buyer persona established, you can then employ your tactics using the digital marketing channels where this ideal customer is most likely to be.
Crucial to this strategy is not only identifying which digital marketing channels to use, but also creating the types of content your users are most likely to want. You can turn to your buyer persona to do this.
Ultimately, your goal is to create content so valuable and helpful that your prospective customers are enticed to share their contact information with you, thereby transforming them a mere browser to an actual lead.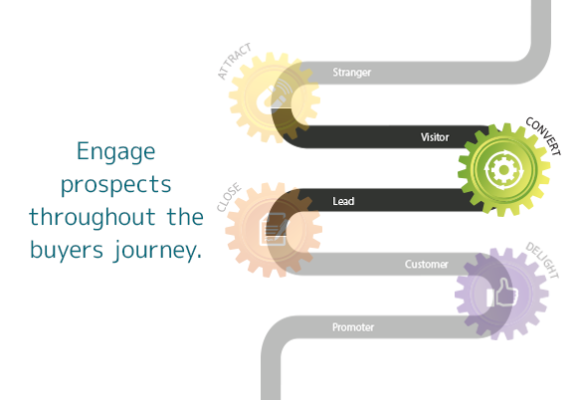 How to Measure Your Digital Marketing Leads
Once your digital marketing tactics have begun generating leads, it's important to assess which ones are the highest quality, and thereby most likely to translate into sales. Here are some steps to follow.
1. Use lead scoring systems
Scoring leads is one of the most important methodologies for assessing the quality and potential value of prospects in your business. You can waste a lot of both money and time pursuing fruitless leads that take too much time, or even worse, never pan out at all.
Lead scoring is a method of ranking each of your contacts based on the long-term value they offer to your business. To do so, you must identify the traits of top-performing prospects, such as demographics and behavioral activities. It requires a high-quality data collection and analytics system such as HubSpot.
Lead scoring cannot overcome a lack of leads or ineffective outreach activities. If you suffer from a lack of leads, getting them into the system is necessary before you can measure their engagement levels.
2. Apply analytics
Engagement analytics are a comparison of customer data to their behaviors. To do this, you must gather as much demographic data about your customers as you can through conversion forms, registration pages or other points-of-capture.
Then, you'll track the behaviors contacts demonstrate as they visit your website, interact with it, and eventually take action. For many companies, even getting to the point where you can generate enough data to properly analyze is a challenge. Professional marketers like an inbound marketing agency can help with this.
3. Develop metrics
You'll collect a lot of customer data with digital marketing—and not all of it will be needed. You'll want to first determine the specific types of data you want to track, and then how to structure it in your analytics programs or marketing automation tool. Then, you'll need to convert data into usable reports so you can assess performance, and to share this information with your team, too.
Additionally, this data is crucial for experiments that can better clarify which customers are most engaged, and which features they like the most.
For example, if you are unsure if a segment of customers are most affected by Message A or Message B, you could run campaigns that test responses to each message. With this data, you can amplify the most effective messages, further increasing conversions.
4. Build communication flows
The primary benefit of understanding engagement levels of people in your database is that it helps you create optimal communication flows. You'll want to determine the best ways to segment your leads for email onboarding, general messaging, and specific email marketing campaigns.
You'll also need to test the flow of customers from your website, blog, social media, and other content channels to analyze which methods generate the highest engagement and conversions. This allows you to ramp up the strategies that pay off with active customers, and reduce your investment in the activities that attract less-engaged traffic.
For many small businesses, the capabilities for effectively gathering, organizing, and evaluating data in this way are limited. An inbound marketing agency offers this type of expertise, so you can make rapid and data-driven decisions.
Converting Digital Marketing Leads
As we've seen, it takes a lot of work to generate a marketing lead, but in some sense, it's really only your first step. That's because your end goal isn't to attract a new lead—it's to convert a new lead into a sale.
The good news is, that by implementing an inbound marketing strategy as part of a digital marketing plan, you're already ahead of the game. This approach gives you a pool of leads who are already primed to buy from you.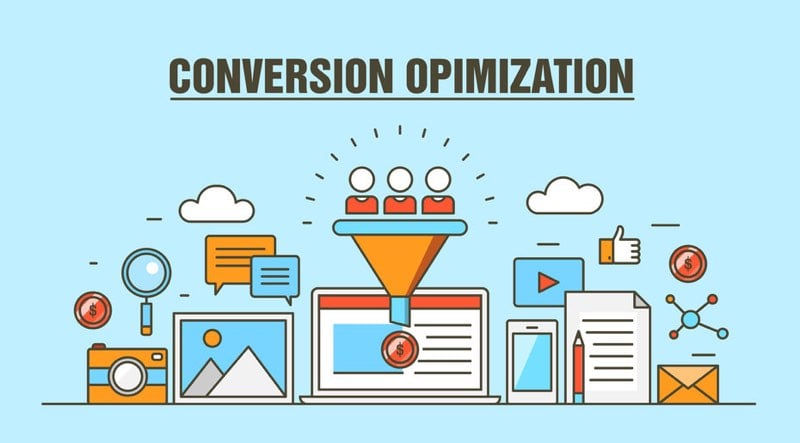 But, just because they're primed, it doesn't mean those leads are ready to make the final step and convert into a sale. You'll need to continue the process by using a marketing automation tool to nurture them and keep them engaged by providing a steady flow of useful content until they are ready to buy.
Remember, you've already proven yourself as a trustworthy resource—otherwise, the customer wouldn't have shared their contact information with you in the first place. Your content during the nurturing phase should reflect that, and increasingly add value to their lives.

It's not just a sales cycle—it's a relationship.
The Bottom Line
Digital marketing is a broad category of marketing, encompassing an array of sophisticated technological tools and platforms. Its capabilities for targeting, segmenting, collecting data, and analyzing analytics make it cost effective and efficient, and far surpasses what can be achieved with traditional marketing methods.
What a digital marketing strategy looks like may vary from business to business, but the simple truth is: Every business needs one. Want to drill into how to use digital marketing to generate qualified leads, please download the eBook: 9 Steps to Attract Qualified Leads.
If you are looking for help developing a strategy for your digital marketing efforts, please consider scheduling a call with Bristol Strategy to help convert your business goals into action. We like to apply the Inbound Marketing methodology to capture and implement your digital marketing goals.