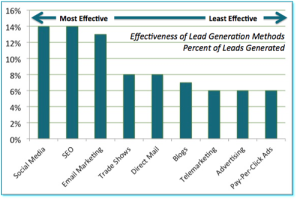 The Internet and the proliferation of smart phones have fueled the rapid shift away from personal contact, to digital interactions. This change in communication style has tilted the control of the sales process from the sales person to the buyer, who now decides whom they speak to, when.
A recent study shows, business buyers do not contact suppliers directly until they have completed 57% of the buying process. This percentage is forecasted to increase to 85% by 2020 according to Gartner Research.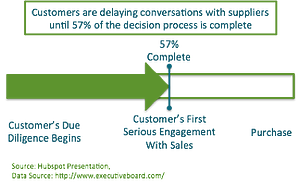 The job of a sales person has become harder as well. The average sales cycle has increased 22% because more decision makers are involved in the buying process. To counter this trend, companies must invest in programs that increase the quality and buying readiness of leads.
Unfortunately, many companies competing in the B2B space are still using old-school disruptive lead generation techniques. Some still believe that their sales force has to speak to prospects to educate them, while others still use disruptive marketing, like email blasts, cold calling, and telemarketing to reach their prospects. All of these methods assume that the buying process still revolves around companies targeting and interrupting prospects who may not even be interested in buying. Prospects have the tools and desire to hide from even the most determined target marketing and sales schemes.