What does it mean to build a customer-first marketing plan? Too many companies don't know -- and it's costing them a lot in terms of market share, customer loyalty, return business, and general visibility. Today's customer performs the majority of their research online. If their experience on your website is not intuitive and doesn't deliver value to them, they will go to the next of many links they found in their Google search. Worse still, they might visit your closest competitor.
The basic idea is that with an inbound marketing approach that is based on value, companies are using their passive assets, websites, and other digital resources to actively reach out to potential customers. Every company is trying to attract customers -- that's why inbound marketing and an active website experience are so important.
So how can you use this information to learn how to create a customer-first marketing plan? Let's review.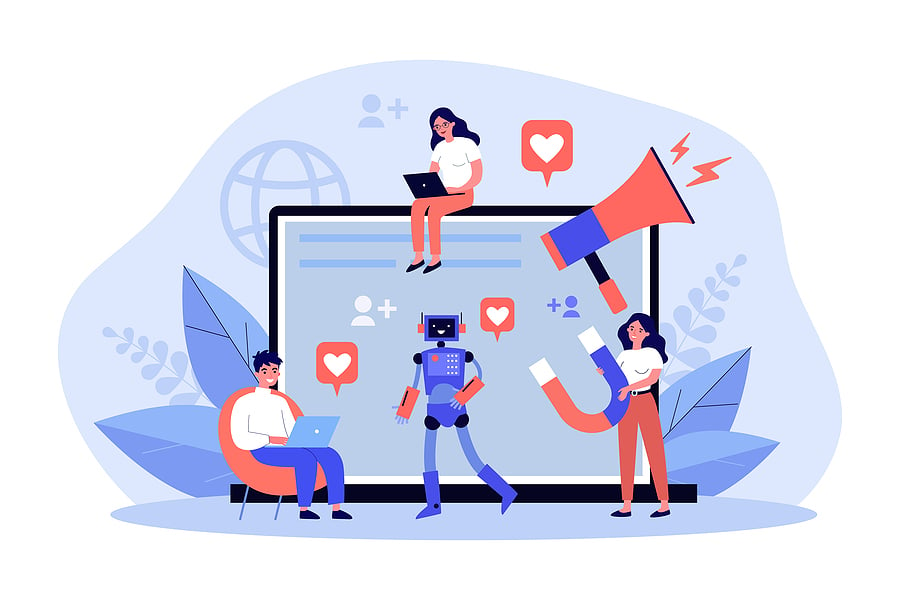 Start With Your Website
One of the first steps toward a real customer-focused inbound marketing strategy is to show real value on a company website that appeals to your target buyer persona(s). This involves the creation of curated, quality content that will genuinely interest readers and engage people who are likely to become customers in the future. It's the first step in cultivating a customer first mindset for your marketing plan.
For a web design business, this high-value material would be content that talks about revolutionary "Web 3.0 designs." For an HVAC business, this might be content showing the actual challenges that homeowners face in maintaining their properties. No matter what industry it is, there is a target idea or set of ideas that will help the company to really reach people who are landing on its website. Businesses can further target visitors by creating content that focuses on an interest or a problem that their customers may be researching.
Tracking Customers on Your Site
When that initial value is in place, a company with a good inbound marketing strategy evaluates where people are going on the website, which indicates their interests. Then the company builds on those interests. However, it is not sufficient to study page visit analytics. Businesses should analyze the behavior of visitors who convert into an active lead because they want to encourage more of the same from other like-minded prospects. Aggregated analytics don't enable this type of analysis.
If marketers see enormous page views and conversions for a set of pages about maintenance or product support, they'll write better articles and white papers about maintenance and product support. They'll craft the content toward what visitors want and what they need. As a result, they'll often see big improvements in customer engagement. Lots of companies understand the value of this strategy, and numbers bear out the idea that better inbound marketing works – for example, a report in Impact on the "ROI of inbound marketing" shows that "nurtured leads" which are developed in a more active marketing context make purchases 47% greater than non-nurtured leads. The point here is the more visitors read your educational content, the more your brand and differentiation are influencing them. By the time they speak to a salesperson they are partially sold.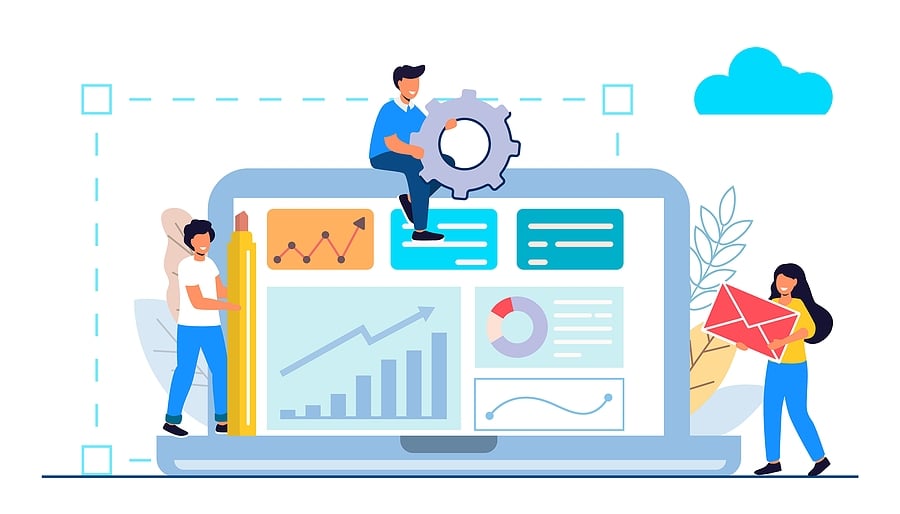 Segmenting Customers on Your Site
Building on this basic inbound marketing strategy, it's possible to go much further and make a website more sophisticated in many different kinds of ways. For example, taking a page from the playbook of email marketing, there is the idea of 'customer segmentation' -- reaching customers at all stages of engagement. The company might have one set of resources for first-time visitors or casual shoppers.
Then there is another entirely different set of resources for those who have made several points of contact and are more interested in knowing about products and services. Closer to the end of the deal, the company will add specific web forms and content that help these already interested people 'convert' into customers. Many website platforms enable a business to change the content on the fly based on data they gain from each visitor - called "smart content". Now, that may seem a bit creepy but what better way to target a buyer than customizing the content they see based on analysis of their likes, wants, and needs.
Last but not least, the site maintains yet another set of resources rewarding loyal customers for their actions and helping them to create long-term relationships with the company. These loyalty resources are often hidden from the other categories of customers as a 'VIP' or 'elite' part of the customer experience.
Enhancing Customer Experience
Along the way, the best companies will combine their content strategies with convenient, comfortable interfaces that make it easier for target audiences to follow that company's path. Successful inbound marketing integrates elements of Web design, e-mail, social media, and more to effect a multi-channel strategy that always keeps customer convenience and comfort in mind.
What does this look like? It depends. A premier customer experience can take many forms. First, many of these digital resources are made for single-click access or other more straightforward user control -- so that visitors don't have to keep wandering around the site trying to find what they need. In other forums like social media, a better customer experience often has a decidedly visual element -- companies are looking to engage with pictures and videos, and really show people what they have to offer, without requiring the target audience to take active steps to find the company and research what it brings to the table.
If you want to build a truly optimized customer experience you need to do it from the ground up by mapping out the content for each page and where in the buyer's journey each element resides. Be clear to communicate the best information at the right time - while always delivering value with clarity. The following image shows an organization of the content called a content cluster where pillar content is at the center and related articles link into it. This helps the user experience and significantly improves search engine ranking performance.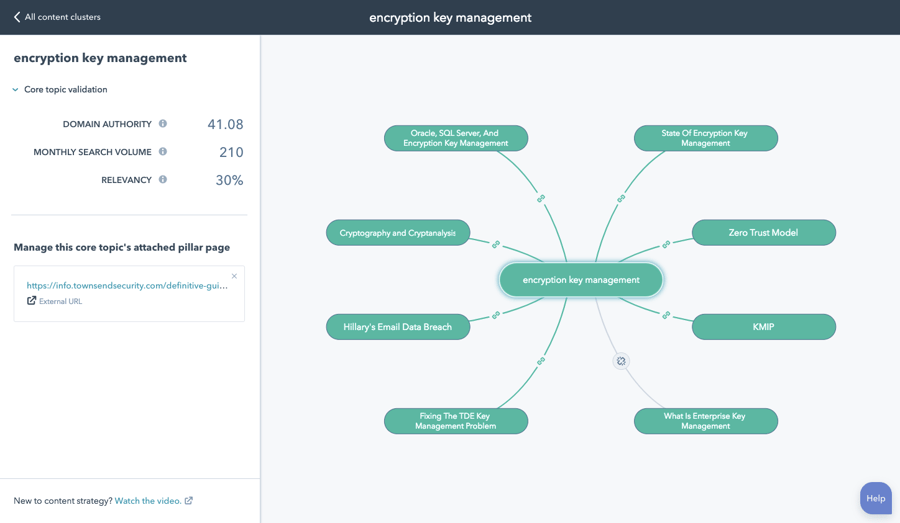 Use Target Audience Profiling to Your Advantage
Ever since the rise of inbound marketing, traditional methods of marketing have been falling out of favor. Instead of the one-to-many approach of outbound marketing, consumers and business customers alike now expect personalization and relevancy. That's not the case when, for example, you're happily watching videos on YouTube only to be interrupted by completely unrelated ads.
With the so-called banner blindness epidemic now in full swing, the only truly effective forms of marketing are inbound. Although target audience profiling applies in traditional marketing as well, inbound methods also require audience segmentation to ensure that your message gets in front of the right people. Both methods work together to help brands reach the right audiences, improve customer success and, ultimately, maximize their lifetime value to your company.
What Is a Customer Profile?
Also known as audience personas, target customer profiles are mini-biographies of your ideal customer. Some companies, such as those with a very specific industry niche, may only need one customer profile, but most will need more. For example, in a consumer-facing sector such as personal finance, a brand might define customer profiles based on varying income levels, job types, and geographical location. In B2B companies, the methods are a bit different, but the same rules apply. For example, an IT services firm might serve multiple industries, such as healthcare, legal, and finance, all of which face their own challenges and, consequently, need individual profiles to represent each segment of the audience.
Learning how to create a customer profile can help you establish meaningful relationships with your target audience. Your entire inbound marketing strategy, from your social media posts to your blog posts to your email newsletters to your eBooks, should be tailored to the needs outlined in these profiles. Aside from basic demographic information, such as occupation, annual income, or any other relevant data, you'll also want to determine their key pain points and goals. Most importantly, however, you need to identify their problem and determine how your product or service can assist them and, in doing so, drive customer success. If you can't find a match, then your customer profiles, or your offer, will need further refinement.
What Is Audience Profiling and Segmentation?
All but the most niche brands have multiple types of customers. While developing too many customer profiles can lead to a loss of focus, it's important to segment your audience to ensure your content remains relevant to them. If you're trying to market to too many customer profiles at once, all you're likely to end up with is surface-level content that doesn't provide any real value to its target audience. That's the sort of commodity content companies used to use to drive search traffic, without giving a second thought to the value it brings to their brands. Some still take this approach for the sake of cutting costs and trying to be everything to everyone. At this point, the line between marketing and spamming draws very thin. Don't do it. Here is an article we wrote about avoiding content mills.
With data driving just about every well-informed business decision, audience segmentation has come a long way in recent years. Moving far beyond simple demographic attributes, it's now possible to track digital activities to segment audiences by their behavior and formulate customer profiles based on this information. By utilizing key touchpoints, such as the ways people interact with your website or app, you can actively listen to their needs, evaluate their pain points and develop a deeper understanding of your ideal customer(s). For example, a B2B company may have one message for people that manage the manufacturing process and another for C-level executives from the same company. Each of these groups care about different things. The manufacturing floor team cares about product quality and efficiency while the C-level executives care about operational efficiency, innovation, and ROI. Audience segmentation will help you optimize user experiences and tailor your content strategies for each.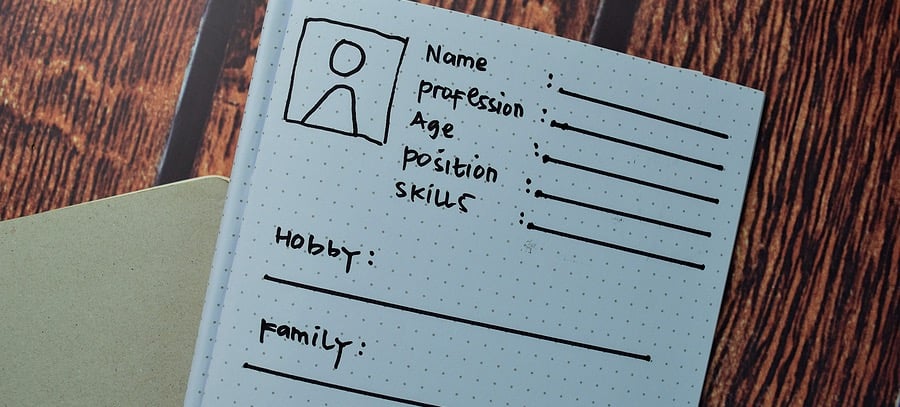 Learn How to Identify Your Perfect Customer
Every successful business starts its life by identifying an opportunity in the market, and that's something that has never changed. However, thanks to the age of big data, discovering new opportunities has become more complex, yet also far more lucrative. While every brand begins with an idea, that doesn't mean it automatically knows how to tailor its messaging to a specific audience. In many cases, they don't even have a clearly defined product fit from the get-go. By leveraging real-world market research, business leaders often end up discovering a product fit in an audience they had never even thought about. For example, a company that offers a cybersecurity solution might come to recognize its potential in brand management and reputation monitoring.
In the early days of a business, leadership teams generally hire "hunter" sales reps. Those are the women and men that have a keen skill to identify and test different target customers and work the messaging to turn prospects into sales. They think about the sales process and the fastest path to revenue while delivering value to each client. Draw on their success to determine the perfect customer or prove your concept of the perfect customer is true. After all, if your concept of the perfect customer does not buy your product or service, then they are not perfect!
Start with Your Competitors
While copying someone else is obviously a big no-no, market research should start with your competitors. It's not about using black-hat tactics to spy on them either – it's about finding and optimizing your product fit. You might end up with much the same customer personas in the end, but your unique value proposition (UVP) must be precisely that – unique. For your brand to succeed, your target audience needs to recognize what makes your offer the better choice for them the moment they visit your website for the very first time. By exploring the key selling points, messaging style, and target audiences of your competitors, you'll be better equipped to find your place in the market and thrive in that niche. In fact, it's less about competing and more about building stronger relationships by better understanding your target audience.
Ask Your Customers
Even if you don't already have an established brand with an existing customer base, there are few better ways to start building your audience profiles than by talking to people directly. That's one of the greatest benefits of going to in-person gatherings and forging real and meaningful relationships. Online platforms, such as forums and social networks, can also provide value. In either case, potential or existing customers will usually be more than happy to give you their feedback, simply because it empowers them with a say in the direction of their favorite products and services (or those they'd like to see which don't yet exist). By interacting with potential or existing customers, you'll achieve two key goals – more accurately portray your audience personas and gain insights into how to improve your offer. Both cases drive customer success which, in turn, means bringing your brand to new heights.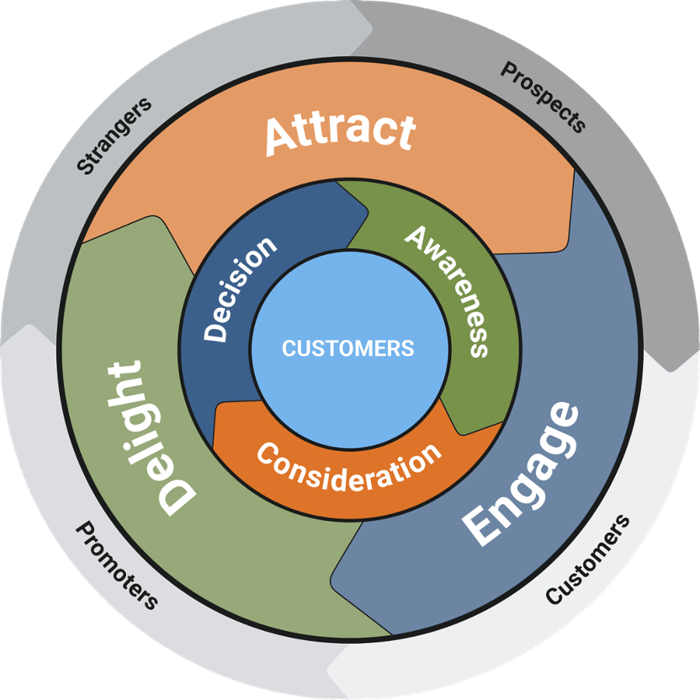 Let Your Customers Work for You
It is important to create a community that will promote your company to its peers. Within every industry, B2B buyers seek considerable input from their peers when researching solutions to business problems and performing due diligence for their future purchase decisions. But what can you do to turn your most highly satisfied and loyal customers into promoters who effectively communicate the benefits of doing business with your company? Equally important, how can you ensure that the opinions of your promoters reach the right audience of your target prospects? To accomplish both goals, follow these four basic steps.
Get Social
Familiarize yourself with the LinkedIn or Facebook groups, product review websites, and online user forums that are most active and well respected within your industry. These are the places where your prospects are likely to look for information. Find the social media influencers in your industry and establish a relationship with them by socially interacting and promoting them as well as your brand. Use these communication channels as part of each step below to target the messages from your promoters to your potential new prospects.
Ask for Reviews
Ask your customers to post reviews of your company's products and services, but be strategic in the timing of your requests. Wait until your customers have seen tangible evidence of the benefits of using your product and/or working with your employees before you ask them to comment publicly. This increases the likelihood that their posts will offer unique and meaningful insights to prospective buyers.
Present Credible Resources
Facilitate the process by presenting your customers with links that take them directly to the websites and social platforms you've identified as popular and credible resources among your target buyers. To get the ball rolling, offer your assistance by conducting customer interviews and then formulating each customer's feedback into a tweet, blog post or success story for that particular customer to use.
Explain Your Situation
Motivate your customers to share their honest opinions about your company by explaining how their constructive feedback will inform your future product and/or process improvements, which will ultimately benefit them. Today's buyers consider a balanced mix of positive and negative comments to be realistic and more informative than all positive reviews, which are often regarded with skepticism.
Some companies refrain from encouraging their customers to post reviews because they want to avoid the possibility of negative feedback being made public. But full disclosure and transparency are critical for establishing trust; therefore, it is prudent to urge your customers to share their real experiences and true beliefs about your company. A negative comment actually creates an opportunity to demonstrate how your company listens and responds to ensure the satisfaction of every customer. The resulting public interchange builds credibility and strengthens your company's reputation in the market.
Let Bristol Strategy Help You Create a Customer-First Marketing Plan
Bristol Strategy can help any business to achieve these basic principles and more. We excel at working with our client companies to integrate the philosophies that make great customer experiences possible. Our inbound marketing consulting takes a mediocre website to a whole new level and makes it a revenue generator for a business that would otherwise struggle to reach its customers. Ask about what Bristol Strategy's knowledge of inbound marketing can do for your business.
Bristol Strategy is a full-funnel inbound marketing agency and inbound sales agency offering the full complement of Inbound Marketing services that enable our clients to surpass their business objectives by transforming the way they engage with their buyers online. Reach out to us to learn more about how our experience and capabilities can help your business grow.