Generating a large volume of leads is of little use if you don't effectively nurture them to produce sales conversions and long-term customer relationships. Implementing high-quality lead nurturing campaigns at each stage of the buyer's journey is the best way to generate these key selling benefits.
Here are several strategies for nurturing your company's leads
1) Create and Utilize Engaging Blog Content
Your blog content is a great resource for your sales team to share with new leads at the initial point of contact. When you offer the right content, educational or value-oriented material primes the prospect for the first sales call. When creating content, source ideas from your sales team, as they are the ones that interact with contacts on a daily basis and understand their needs, pains, goals, and preferences.
A common problem in many organizations is not making blog content readily available for salespeople. Ensuring your team has convenient, and easy access to specific types of content is necessary. In addition to having reps subscribe to your company's blog, organize your content by topic so salespeople can quickly find the right post to share with a particular prospect.
When developing a content calendar for your organization, focus on building content that applies to each stage of the buying cycle. Create quality calls-to-action that correlates with the appropriate next stage in the buyer's decision-making process based on the current cycle stage.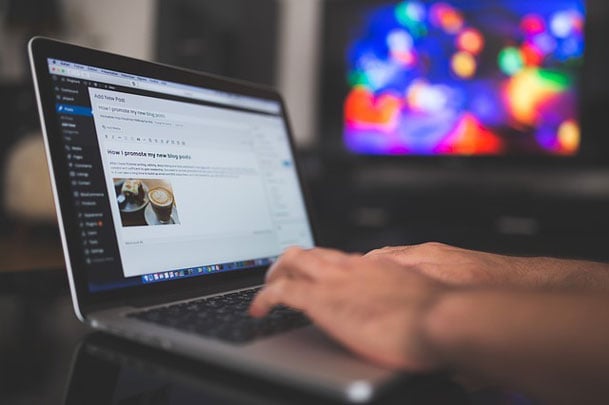 Creating buyer personas before you write blog posts allows you to craft more targeted messages for each buyer journey stage.
2) Segment Email Campaigns by Cycle Stage
Historically, many organizations have segmented database contacts by factors such as demographics, business type and usage levels. One of the most impactful strategies for lead nurturing is to develop automated email campaigns that align with the buyer's cycle stage. When your email hits a particular prospect synchronized with his or her current educational stage, the content is more likely to engage and motivate the desired response.
Though your organization may outline the buyer's journey in more steps, you can break the typical path into awareness, consideration and decision stages. Messages disseminated to buyers at the awareness stage should focus more on information that points to the ability to resolve existing problems. During consideration, clear and precise explanations of the solution's points of differentiation become necessary. At decision time, your emails include more assertive language intended to drive a purchase behavior.
3) Use Multiple Content Types
Using a variety of content formats on your blog and website is also beneficial to lead nurturing. Diverse content allows you to appeal to prospects affected in different ways. Some buyers prefer more detailed and long-form content such as a white paper while others learn more by watching video demonstrations of your solution.
Here are common content formats to integrate into your blog or to share as standalone items in e-mails or on your website:
Article posts
Whitepapers
Videos
Podcasts
Webinars
Data sheets
With videos, for instance, you can tailor the message to the particular interests of a prospect at a given stage. An "awareness" prospect may have the most interest in learning how a business solution typically addresses their problem, but not specifically your solution. During the consideration stage, a more in-depth video that shows how certain business feature of your product offer various benefits to address their need. Supercharged customer testimonial videos offer excellent value at the point of decision.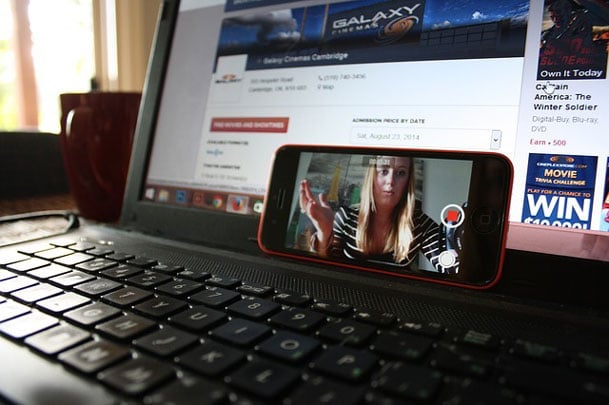 Webinars, like TV commercials, allow you an extended the period of time to discuss and respond to common problems faced by your buyers.
4) Encourage Blog Subscriptions
An often overlooked call-to-action in content is a blog subscription. Buyers aren't always ready to make a purchase after reading your content. With a first-time reader or viewer of your content, get them hooked with a blog subscription. This hook creates a clear path for lead nurturing as the prospect absorbs more and more of your messages.
Video content distributed externally and shared on social media is every effective at generating interest. This interest may propel a viewer to subscribe to your blog to "learn more" or to "gain more insights" on the nature of your solutions. After you get people to subscribe, you have a more direct path to present information in alignment with their cycle stage.
5) Engage Through Social Channels
Driving your leads to social media is a great way to leverage an activity community of prospects and customers. Over time, you build a social following that includes a mix of interested prospects and established customers. Encouraging new contacts to follow you on social platforms such as LinkedIn, Facebook, and Twitter creates opportunities for existing customers to share positive insights with potential buyers.
Additionally, you can share your content in a more engaged way on social media. Respond to interactions and inquiries with a targeted message. When applicable, share a link to a particular blog post or other content that answers the question or problem noted by the contact. The community setting drives the synergy of social nurturing.
6) Use Data and Analytics
Use technology to enhance your understanding of leads and to target them with more accurate information at the right time. By tracking unresponsive leads, for instance, your sales team can engage them with direct communication, and potentially, a discount that encourages them to come back to your business.
Analytics on the behavioral patterns of your leads is also tremendously valuable in continually improving your lead nurturing activities. Use analytics to identify which types of content and messages particular buyers respond to the most. You can also pinpoint the types of content that drive leads versus content that more often causes people to leave or unsubscribe.
The Bottom Line About Nurturing Leads
Effective lead nurturing is first and foremost driven by a plan to engage people where they reside in the buyer's journey. Developing a diverse mix of topics and content types extends the appeal of your message and arms your sales team with more precise ammunition. Use blog subscriptions and social media connections to strengthen the engagement opportunities with your leads. Finally, use data and analytics to eliminate guesswork and to continually enhance the quality of your lead nurturing campaigns.
For more in-depth information on nurturing your leads, get our White paper: Stand Out From The Crowd: 24 Inbound Marketing Tips To Set Your Company Apart.
Bristol Strategy is a full funnel inbound marketing agency and inbound sales agency offering the full complement of Inbound Marketing services that enable our clients to surpass their business objectives by transforming the way they engage with their buyer on-line. Reach out to us to learn more about how our experience and capabilities can help your business grow.