Traditionally, B2B selling involves mostly outbound techniques such as trade shows and cold calling. Companies doing so are simply casting a wide net and hoping for the best. These outbound strategies often don't generate a high ROI due to the sizable budget required to execute the tactics and the change in prospect behavior to block outreach attempts by any business.
To increase your ROI, you need to focus time and resources on attracting high-quality leads that are most likely to convert and are researching solutions to the problems you address.
Thankfully, with today's marketing platforms and technologies, it's possible to enhance your B2B conversion rate optimization even with a small marketing team and a moderate budget. Let's learn more about how this can be done.
Understand the Buyer's Journey
The concept of the buyer's journey has undergone a complete transformation over the past two decades. Whereas buyers were once largely dependent upon vendors to perform needs assessments, propose solutions, and provide customer references, the vast majority of today's buyers have declared virtual independence from such vendor-directed sales processes.
With ever-expanding sources of reliable and objective information available through the Internet, buyers are assessing their own business needs, conducting their own research on solutions, and seeking their own reviews of products and services from peers and user communities, all with little or no assistance from vendors. Today, buyers are in control of the purchase process!
To improve your B2B conversion rate optimization, it's important that you understand the buyer's journey.
The Buyer's Journey Consists of Three Stages
Awareness Stage - The buyer becomes aware of a business problem and takes steps to determine the cause.
Consideration Stage - The buyer understands the cause of the problem and is researching possible solutions.
Decision Stage

- The buyer has identified the best solution and is ready to implement it to solve the problem.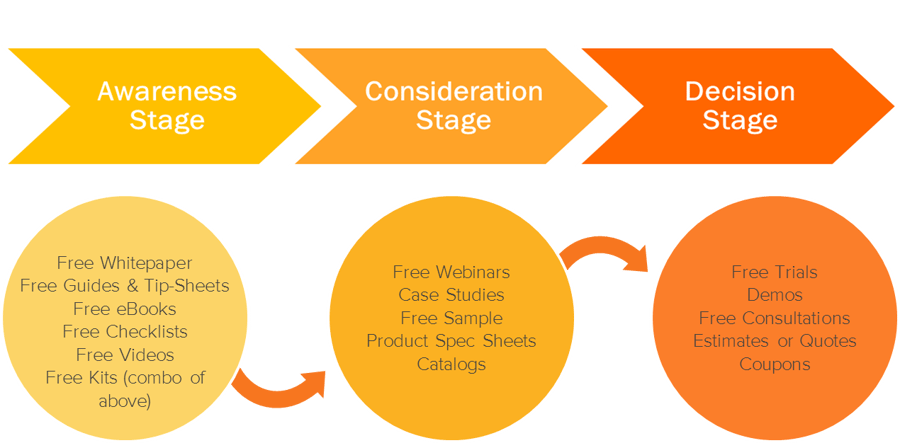 Each prospect traverses the buyer's journey at a different pace, progressing from awareness of a business problem to consideration of various solutions and ultimately to the decision point of vendor selection. Look at the acquisition of your current customer base to determine the parameters of the buyer's journey for your business.
Why Is It So Important for B2B Companies to Understand the Buyer's Journey?
Past data from a Forrester study revealed that deals are won or lost early in the process, with 74% of buyers claiming they most often choose vendors who provide information and serve as helpful resources for assessing problems, determining solutions, and defining decision criteria. This underscores the importance of knowing exactly what information your customers need at each stage of the buyer's journey:
To attract leads, you must anticipate the questions that buyers will ask as they begin to search for causes of problems.
To keep their interest and establish trust as a credible resource, you must provide relevant information that educates buyers and helps them determine solutions.
By helping buyers define their purchase decision criteria, you position your business as a viable contender and increase lead-to-customer conversions.
A CEB study of over 1,400 B2B customers revealed that 57% of a typical purchase decision is made before a customer even talks to a supplier. Opinions vary on where the needle sits now; some insist that buyers are progressing as much as 90% through the buyer's journey before engaging with vendors, while others believe the timing of vendor involvement fluctuates based on product complexity. This implies that the tipping point for initiating direct vendor contact is different for every business. Look back at the buyer's journey of your existing customers to predict when prospects will be ready to engage.
Marketing and Sales Must Work Together Throughout the Buyer's Journey
Over the past few years, a trend toward greater collaboration between sales and marketing has emerged among growing businesses. This collaboration extends beyond the basic alignment of sales and marketing goals. Today's visionary leaders are erasing the lines that have traditionally separated their sales and marketing organizations and are instead integrating sales and marketing through the establishment of shared goals. To adopt this approach for your business, consider the following:
Your sales and marketing teams share responsibility for bringing in business.
To qualify leads, sales and marketing work together to define criteria for accurately evaluating buyer position within the three stages of the buyer's journey.
To nurture leads and win new customers, sales and marketing collaborate to define appropriate responses to buyers at each stage of the buyer's journey.
Sales and marketing share goals and agree on metrics for new prospects, qualified leads, and new customers.
Inbound marketing provides a proven method for attracting prospects and leading them through the stages of the buyer's journey.
Manage Your Budget Effectively
The next part of enhancing your B2B conversion rate optimization is to learn what it takes to attain leads without breaking the bank. It might seem impossible, but the following strategies are sure to help you out.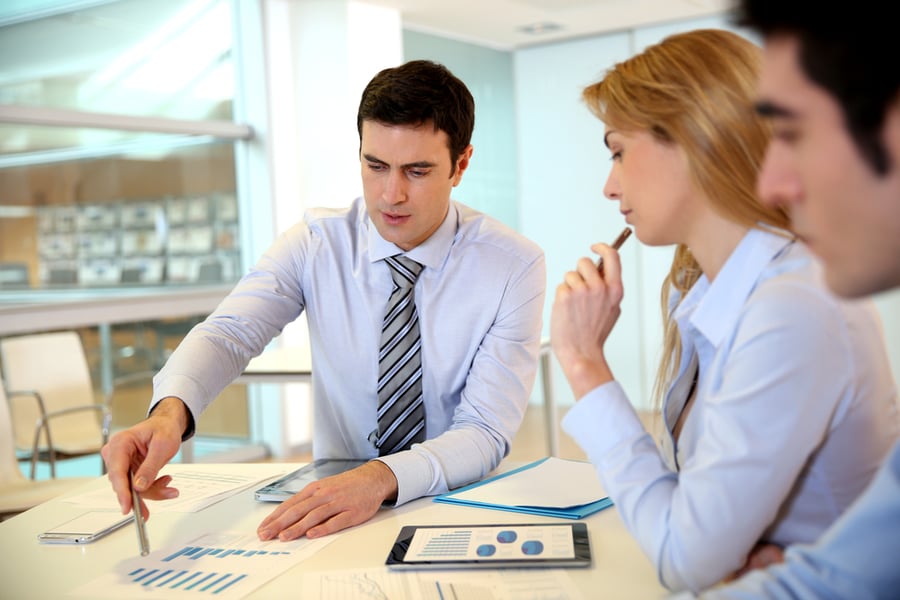 1. Build Visibility and Thought Leadership with Content Marketing
B2B buyers appreciate valuable information that helps them advance their careers or do their jobs better.
By publishing highly relevant content, you establish credibility with the right decision-makers at the start of the buyer's journey to nurture relationships and convert them into customers.
Most B2B audiences prefer educational and actionable long-form content. White papers with in-depth and industry-specific insights are great lead magnets for capturing leads.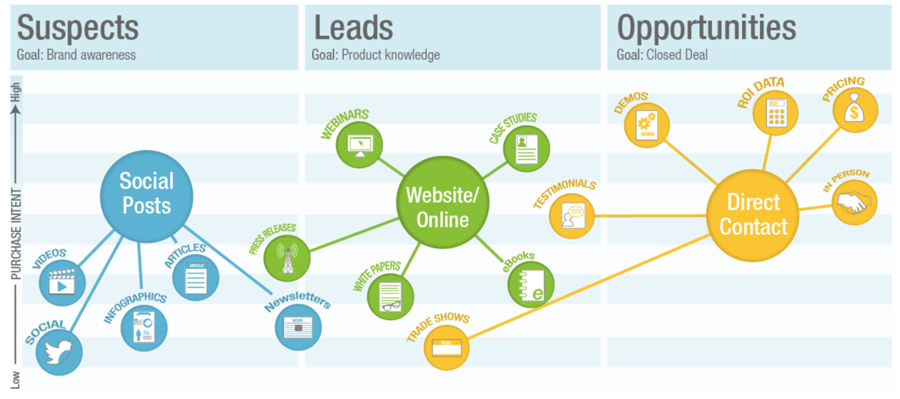 In addition, devise a content promotion strategy to reach as many prospects as possible so you can maximize the effectiveness of your content creation efforts.
2. Drive Traffic and Build Relationships with Inbound Marketing
Content marketing is an integral and important component of the inbound marketing methodology, which focuses on driving quality traffic, capturing leads, nurturing relationships, and building advocacy.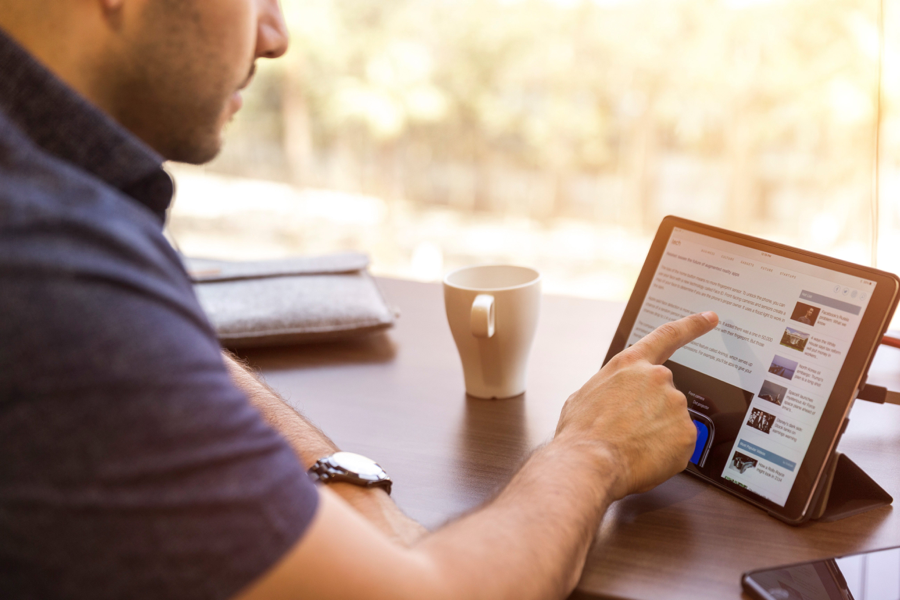 Since most B2B buyers research online before engaging with a vendor, you can attract high-quality leads to your website by using the right keyword and SEO strategies to get found in organic searches.
To maximize your ROI, make sure you're driving traffic that's most likely to convert by understanding your buyer personas and mapping out customer lifecycle stages.
Don't forget to set up lead capture mechanisms and calls-to-action (often called conversion-rate-optimization) on your website so you can convert traffic into leads.
3. Target High-Quality Leads with LinkedIn
As more B2B buyers are using social media to help them with research and decision-making, it's important to establish a social media presence that'll help you attract high-quality leads.
If you have a small team, it's best to focus your efforts on one or two platforms that your prospects use frequently so you don't stretch yourself too thin.
Many B2B vendors find LinkedIn to be the most effective platform. It has a professional focus and allows you to search for members and segment audience by company name, job title, location, expertise, and interest.
There are many ways to attract high-quality leads on LinkedIn, such as:
Crafting a compelling profile that highlights your offering and expertise
Connecting with individual prospects and sharing your content or lead magnet
Positioning yourself as a subject matter expert in group discussions
Publishing on LinkedIn to increase the reach of your content
Using sponsored posts to target content to a specific audience
4. Increase Credibility and Get a SEO Boost with Third-Party Review Sites
Getting reviews from your customers on third-party review sites (e.g., G2Crowd and TrustRadius) is a great way to attract high-quality leads. You will increase the chances of being seen by prospects who are looking for the exact kind of products or services that you offer.
In addition, these sites tend to have high domain authority. Getting listed and reviewed on them can help you get found in organic searches.
Besides asking your customers to post reviews, you should monitor these sites regularly and respond to comments in a timely manner. This helps build trust and confidence when prospects see that you're committed to providing excellent customer service.
5. Get Referrals and Increase Conversion with Post-Sale Customer Care
Leads that are referred to you by happy customers are more likely to convert and buy more from you. By ensuring post-sale customer satisfaction, you'll be able to get high-quality leads through customer referrals.
To build advocacy, you can offer exclusive content and provide outstanding customer support to your current customers. You can also encourage customers to tell their friends and colleagues about your products or services by setting up a referral program.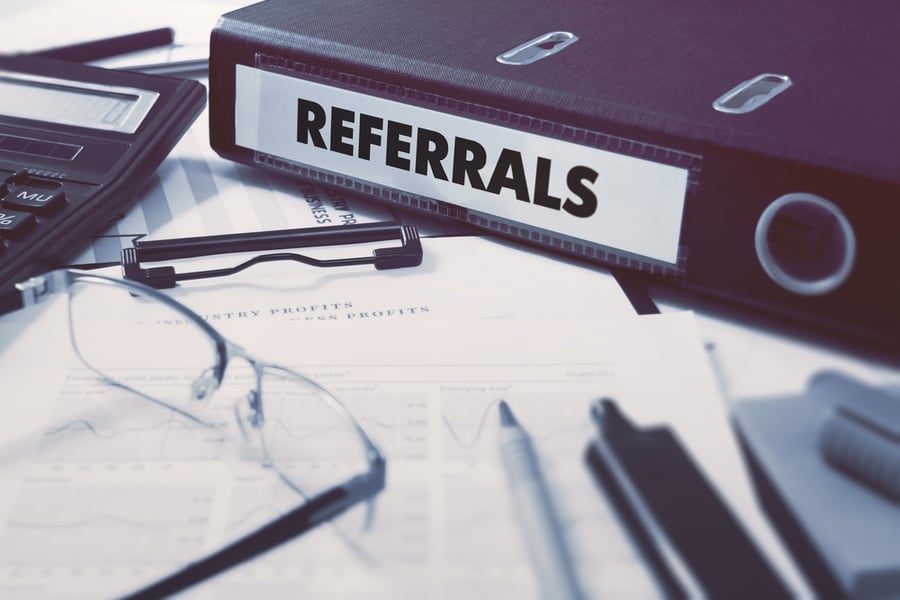 Don't forget to ask! When you have one-to-one interactions with your customers, simply ask if they know anyone who can benefit from your products and if they could make an introduction.
Of course, always thank your referral sources and make sure they feel appreciated so they'd send you more businesses.
You can reach prospects that are the right fit for your products by first understanding your buyer personas and then presenting the right information in the right place at the right time using tactics such as blogging, video marketing, SEO, social media marketing, demand generation campaigns, and more.
Set Realistic Goals and Create a Strategy
Getting searchers to your site is only part of the battle. The real key to success is efficiently converting visitors into leads and then buyers. Before setting the course on "how" to attain great B2B conversion rate optimization, you should establish realistic expectations. A good place to start is to review industry standards. The key is to know what you intend to measure, and how it compares with internal goals and industry benchmarks.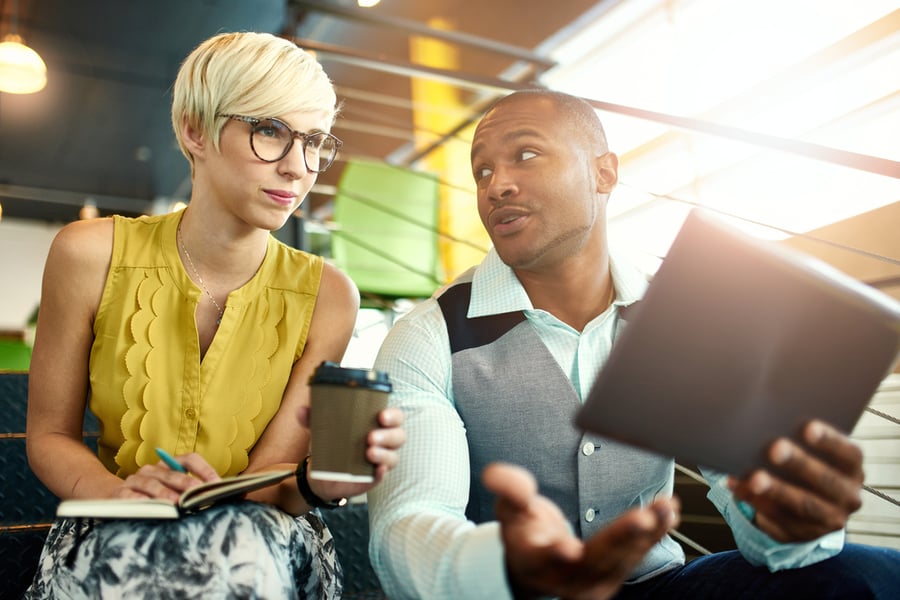 For inbound marketing, the user would want to measure more than conversions from people who fill out forms to customers. They would want to measure the conversion rates from and to each stage of the buyer's journey (Awareness to Consideration to Decision).
Consider how long you have been in business and your current market share. Then, set goals relative to your industry's benchmark.
Channel Conversion Factors
The first major key to successful website conversions is channel selection. Some buyer paths to your site convert more favorably. Knowing the channels that statistically produce more sales conversions is helpful in selecting the right marketing and content strategies.
Organic search led the way, with 29% of all website sales conversions starting at a search engine. This number speaks to the emphasis on search engine optimization in content marketing. The value of opportunities generated from organic traffic is that these visitors most likely are searching for a problem or solution that have right now. Therefore, they would be more timely sales opportunities than from other sources.
Paid search marketing, which is more controllable, accounted for 12% of conversions. E-mail marketing campaigns generated just 22% of website traffic but contributed to one-fourth of website conversions. Social media sites and other referral sites each contributed to 6% of conversions.
Another important factor to think about when you want to learn how to increase your website conversion rate is the conversion rate of each premium offer (eBook, etc.) on your website. If your premium site offers are not converting well, then it is not a good idea to use paid search to increase traffic since that traffic may not convert either, producing a lower yield from your paid search investment. We like to think about the conversion rates from initial contact to an actual sale as the most important.
Make Your Website Work for You
In addition to selecting the right marketing channels to generate traffic, it's important to make sure your website is working for you. The following strategies can help you do that for better B2B conversion rate optimization.
Sell Value Quickly: Much of the traffic you generate, especially from organic searches, is made up of window shoppers. Just as a retail shop needs a compelling window display to bring passers-by in store, you need a quick and clearly articulated value proposition to keep visitors on-site. One of the best ways to deliver relevant information quickly is to create precise landing pages that answer questions and present solutions to the problem the buyer is investigating.
Use Trial-and-Error: Over time, you can increase your conversion rates by figuring out which tactics work well and which don't. In particular, test various calls-to-action and ramp up usage of the highest-converting messages and offerings. Maybe an aggressive push for a free trial is your best hook, or perhaps a strong pitch for a scholarly white paper. Either way, be sure your website platform has sufficient analytics to enable you to understand visitor behavior and conversion rates.
Offer Short Messages and Response Options: Whether on-site, in an email, or on social media, deliver quick and focused messages. People won't even read content that looks visually overwhelming. Make your content or e-mails concise, use bullet points, and include attractive images. Short response options are relevant to high conversion rates as well. Don't ask a visitor to fill out an eight-page questionnaire to trigger a desirable action. A simple request for a name, e-mail address, and/or phone number is plenty. One technique that enables short response options is what is called "progressive profiling" or website forms that take into account the information the user has provided in previous interactions on your website. This capability queues questions and substitutes for ones where you already have the data. In this way, forms on your website would only have a few questions but gain significant insight about your visitors over time.
Define a Copy Strategy: Copy created on impulse and in a fragmented manner is no more effective than spontaneously throwing together a TV commercial or magazine ad. You need a well-defined content marketing plan and calendar to set out goals, strategies, and tactics. As importantly, you need a formal copy approval process. Having multiple checkpoints before running web, e-mail or social content helps ensure messages are clear, relevant to the target, and actionable.
Pull 'em On Board: An onboarding plan is what allows you to move an "intrigued" prospect to become a paying customer, and eventually, a satisfied repeat customer. Getting someone through the front door of your website to a point where he signs up for a list or submits a questionnaire requires hard work and efficient strategy. After you surpass this obstacle, deliver coordinated and effective follow-up email, social, and phone communication. Email nurturing is where the Inbound Marketing methodology kicks in to improve results. By mapping out a content strategy that aligns with the "buyer's journey for information," you have the data you need to implement an effective email campaign. These campaigns answer common questions that are "buyer's journey stage appropriate" and tease the visitor to the next buyer's journey stage. To learn more, check out this detailed article about email nurturing.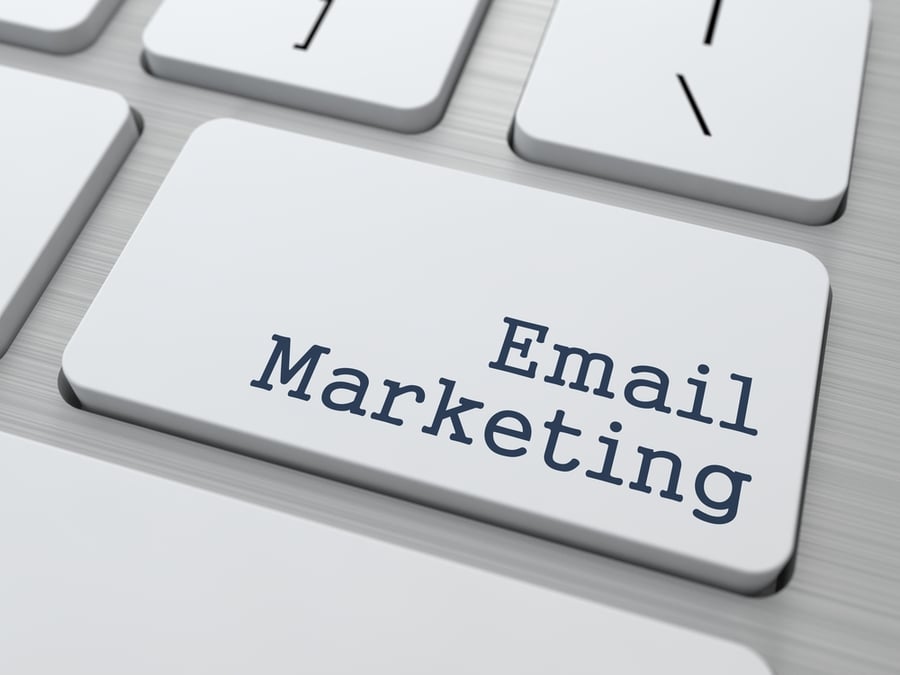 Enhance the User Experience: Constantly evaluate the quality of the user experience for your website visitors. UX encompasses the sentiment someone has toward your site based on factors such as usability, ease of navigation, readability and information retention. Having UX designers on your development team or using an agency that emphasizes UX is beneficial. You need to research perpetually and gain feedback, though. Even simple enhancements like clickable buttons, pleasing color schemes, and security seals can enhance the user experience, which contributes to site stickiness and conversions.
Before you consider strategies to improve your website B2B conversion rate, establish practical objectives. Evaluate industry norms and consider your current position. Then, focus your communication on marketing channels that convert traffic in the most efficient way. Finally, apply several of the strategies presented to turn a window shopper into an intrigued buyer, and then a converted customer.
Understand the Difference Between Leads and Sales-Ready Leads
When we talk about generating high-quality leads, we really mean how we keep in touch with everyone traveling on the classic Buyer's Journey toward buying your product or service, a sales-ready lead. How can you both generate new leads and shepherd them along their journey until they are ready to speak to your salesperson, a sales-ready lead.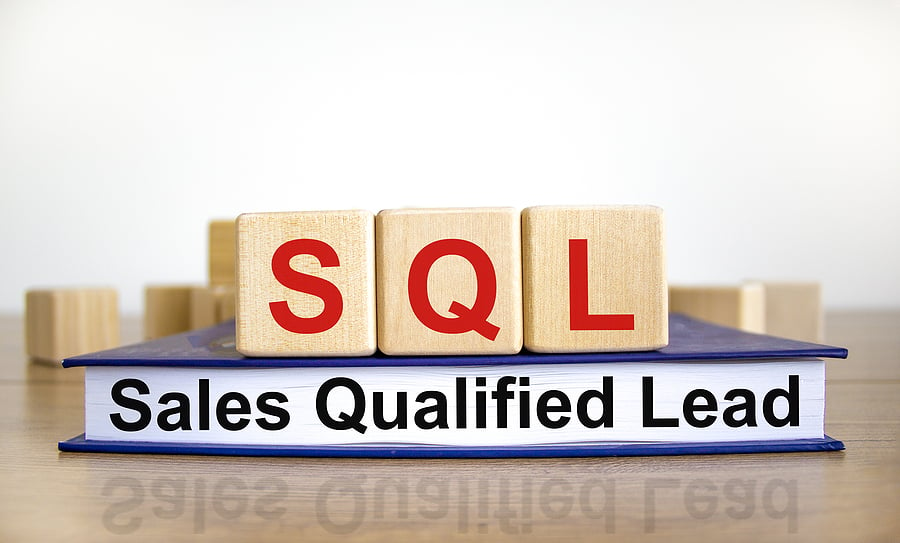 Use Email Marketing to Activate Your Contacts Database
At each stage of that initial lead's journey toward a purchase, you want to exert the appropriate, relevant influence. You want to move the buyer forward. So, do you really want to send out the periodic emails to your whole email list, all subscribers to your emails? I hope not. Let's look more closely at the uses of email marketing campaigns. They begin with a business or nonprofit organization arranging for an email marketing service. In case this is very new to you, examples are MailChimp, Drip, and Hubspot. They are three of the international big boys in providing such a service. But there are legion smaller, more focused, sometimes local digital marketing agencies that can customize, program, monitor, and troubleshoot your email marketing service and campaigns.
Create Targeted Emails for Every Stage of the Buyer's Journey
What are we saying? It is the elimination, forever, of email "blasts" and the segmentation of your email list of subscribers using sophisticated methods that get the right email…to the right subscribers…at the right time. Yes. In other words, program multiple "campaigns" (different emails) triggered by each stage in the buyer's journey to each individual based on your interaction with your content.
Share Content That Is Valuable and Personable
When you have a handle on the "process," email marketing campaigns can seem easy, but there is sobering news. The entire email marketing process, with all its efficiency and potential reach, still comes down to content. The content of every "campaign" (mailing to a segment of your list) has to speak in personal, relevant, persuasive terms to an individual at a specific stage of the buyer's journey. Marketers who use segmented email marketing campaigns note as much as a 760% increase in revenue.
Welcome and Educate New Contacts
With your email response system in place, geared to respond to "triggers" such as a question about a product, it is time for a good old-fashioned courtesy: a letter of welcome. By now, your email system should be not only dropping names but continuously funneling in new names from your website, social media pages, email campaigns, and everywhere else new high-quality leads can opt-in to your system.
When a new visitor arrives on your email as a subscriber and potential customer, the visitor should get a welcome email automatically. The email can greet and thank the visitor, explain upfront the emails you will be sending (and when and why), briefly summarize your products or services, offer ways of making contact including with a real person at your company, and direct the visitor to (or back to) your website for some "excellent information that might interest you…" The average open rate of welcome emails is 82%.
Don't Set It and Forget It
When you get down to the fine strokes in crafting those emails, remember that they will have to change periodically to recognize new sales, new products, new website features, and, of course, new industry trends. (But wait, once you have gone through a year's cycle, or a big sale, you have a prototype email, so you can refine and update, not draft anew.) Remember, the fundamentals are timing, targeting the stage in the buyer's journey, a fresh and up-to-date feel, and making it as personal as possible.
What's more, the analytics that your email marketing program will tell you which of your emails are resonating with your audience and which ones are not. Keep an eye out for low-performing emails and update them to improve the value to your audience.
Leverage Multiple Content Formats
Now is a good time to mention that when you think "content," you should not get stuck on thinking "words." Words are crucial, but emails can accommodate visuals and videos—and more and more, email marketing efforts use them. Videos in email are my favorite approach. And they are not just for marketing emails which must be generic and targeted to many, they can be also personal one-to-one emails used by salespeople to reach out to contacts. One-to-one sales emails can significantly increase response rates, which is what every salesperson yearns for. 93% of B2B marketers use email to distribute content.
Design Websites to Speak to Customers at Each Buying Stage
There is a compelling school of thought that your website, in itself, should also be sensitively responsive to each stage of the buyer's journey. In fact, that each such stage should have its own page, with content specific to where that buyer is right now in the sales funnel.
For ecommerce websites, there is an appalling, dismaying, but widely accepted statistic that more than 95% of visitors to your website who put something in their shopping cart, abandon that cart—leave it forlornly by the wayside—before consummating their purchase. Not only can your website page respond to that sort of development, with let us say, a chat-box or other message. Email systems are now geared to reach the faithless buyer as soon as possible with a cordial message of interest, encouragement, and direction. And a link that takes that buyer right back to the page of your website where sits the abandoned cart.
Leverage Your Blog Wisely
The first stage of that journey, of course, is the initial awareness of your brand or product. Let us assume that that visitor enters with the most initial, general, dare-I-say "vague" interest of any category of visitor. And yet, turning that visitor into an active lead is what starts the whole journey, fills the sales funnel, and predicts the future of your growth as a business.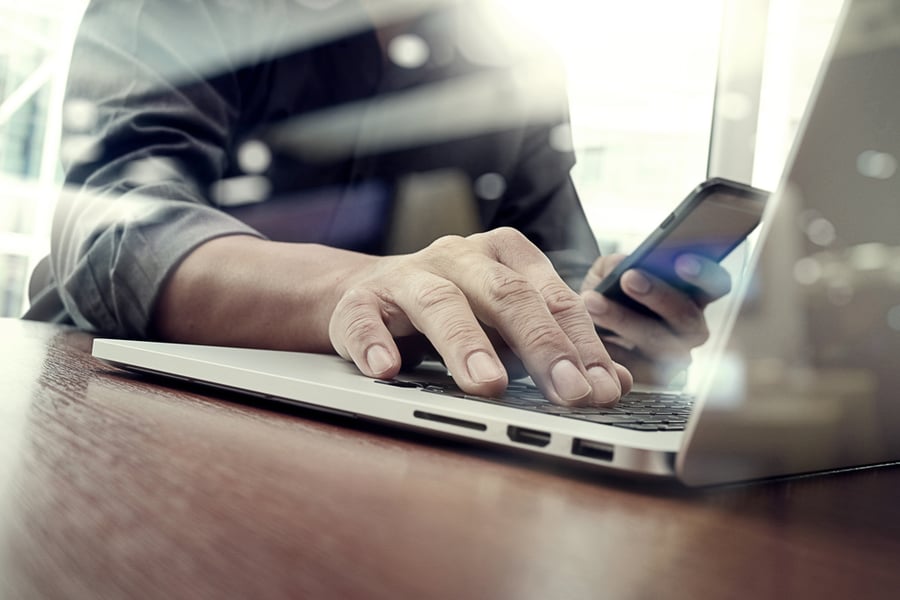 What are the implications? Well, one is that a very important category of visitors may be arriving at your website not so much with intent to shop, but for information, to satisfy curiosity, for entertainment. And that, in a way, may stand as my answer to the question: Why do I need an exciting, fresh blog every week?
You need it to snag that window-shopping visitor, give the visitor reason to pause, and issue an invitation and incentive to the next stage of the buyer's journey: information. And for all other visitors, think of your blog as a reason for them to visit your website--remember you and drop-in--between purchases.
Your blog (and other content) is vital. The very life of your website depends upon attracting your share of searchers on Google, Bing, and other search engines. Every key term in every blog potentially can arrest more searchers and get them to click through to your website. It is safe to say that today search engine optimization (SEO) has developed into the high art of lead generation. No discussion of your content is complete without a professional assessment of that content's contribution to SEO.
Don't Go It Alone
Perhaps the most general, but most crucial, advice one can give on generating leads is that the internet has changed drastically from five or even three years ago. In a vast, sprawling, decentralized experiment, approaches to marketing and sales have been testing against brutal competitive pressure. As a result, like any "living" thing, approaches have evolved rapidly.
By the time many businesses—with their own pressing, all-consuming concerns—catch up with the "new" approaches to online marketing, those approaches are obsolete or worse than obsolete—counterproductive.
Here at Bristol Strategy, we specialize in helping companies generate high-quality leads by creating synergy among all the different tactics to reach your ideal customers. For more help with conversion rate optimization, check out our approach to generating qualified leads to see how we can help you grow your business.