Several social media platforms offer salespeople opportunities to build awareness and generate leads. However, few offer the same multitude of powerful inbound lead generation techniques as LinkedIn. This point is especially true for B2B sales.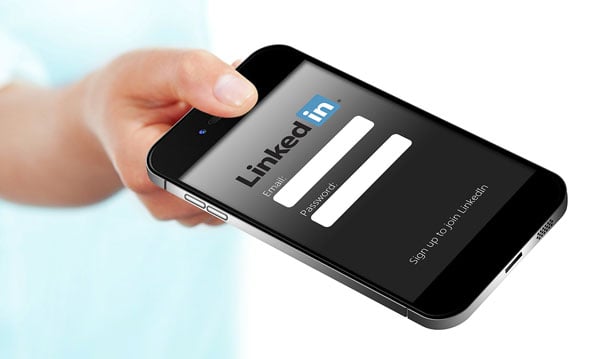 Here are 8 strategies your business can use to attract quality leads with LinkedIn:
1) Follow Prospects and Customers
LinkedIn is built on "Connections." It's sensible for your team members to follow people with whom they already do business. More importantly, when you are connected to people in LinkedIn, you often have the opportunity to make new contacts with third-party connections.
When you connect with someone, LinkedIn gives you a list of other "People You May Know." Often, these recommendations are driven based on similar profiles or interests as your existing connections. When LinkedIn delivers recommendations for partners of your clients, or people in similar industries, leverage your mutual relationships to grow your network.
2) Track Your Profile Views
You also have the ability to identify prospects based on an interest they take in you. By paying the monthly fee for a premium profile, you gain access to a detailed look at people who view your profile.
When you review the profiles of on-lookers, you get a chance to read through a prospect's background. You have a natural conduit through which to initiate a connection request or to inquire about the person's interest in your personal profile or company page.
3) Start or Join Groups
Groups are a virtual community where you can participate in conversations and content sharing with others. Some groups are started by industry leaders, which gives you convenient access to other players in industries in which you find great prospects.
Joining and effectively participating in LinkedIn groups is an art form. Inc. magazine recently discussed several strategies to maximize the time you put into groups. As you share information and interact with other members, you may find direct access to a prospect, or an opportunity to inquire about referrals from someone you get to know.
4) Search for Prospects
One of the simplest, most effective and often overlooked prospecting tools on Linkedin is "search," according to a recent Forbes article. You can search for users based on such parameters as location, job title, company size or keywords.
If you target particular types of buyers in a city, for instance, enter a common job title along with the city name. Not only do you get a list of potential targets, but Forbes also noted that about half of the profiles on LinkedIn are people who play important decision-making roles in companies.
5) Share Content with Links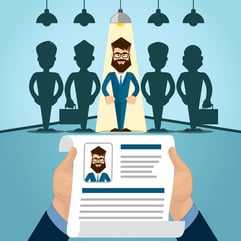 LinkedIn also allows you to post updates and articles, which aligns with content marketing strategies you probably already use for inbound lead generation. You could post an update on a major business award or product development, for instance, and include a link to a detailed landing page.
In addition to posting articles on your company blog, post on LinkedIn to extend your reach. An advantage of posting on LinkedIn is that users easily access your content. Interested readers also have the option to follow your posts, and ultimately may seek out your website for more information.
6) Build a Compelling Personal and Business Profile
The foundation of LinkedIn is an individual profile or business page. To turn profile or page views into leads, deliver strong copy outlining the benefits of what you do. Address the common problem faced by your customers and explain briefly how your company goes about solving them. Include a high-quality, professional image, and make yourself look appealing to someone seeking your products and services.
7) Give to Get
Another commonly used tool on LinkedIn is "Recommendations." These are endorsements of the skills and accomplishments of another person. You can simply endorse a person by noting that he or she has certain skills. You can go a step further by offering a narrative testimonial that speaks to the character, accomplishments or performance of the other party.
While it is great to receive recommendations on your profile, giving recommendations to others is also a great way to get your brand in front of more potential contacts. When people look at the profile of someone you endorse, they may scan through endorsements and see what you have shared. You could benefit from good timing if someone stumbles upon your recommendation at the time he is looking for a solution you offer. If nothing else, you spread your name and gain positive sentiment from those you support.
8) Buy Sales Navigator
If you want to get beyond the free or basic premium tools for inbound lead generation, you can pay for LinkedIn's sales prospecting tool, Sales Navigator. With this tool, LinkedIn delivers contact recommendations to you, based on your target interests. You also gain access to real-time updates on industry news and profile changes that may impact your contacts at certain companies.
Besides, Sales Navigator integrates with Salesforce and Microsoft Dynamics, allowing you to track your LinkedIn activity in the same central location where you manage your customer relationships. The company offers a demonstration as well as a free trial, so you can test Navigator out for your inbound lead generation campaign before making a financial commitment.
Conclusions - How To Maximize Inbound Lead Generation
By identifying contacts through LinkedIn tools, adding these contacts to your inbound marketing database, you now have the ability to nurture them to a sale and convert cold calls to warm. You have many ways to perform effective inbound lead generation on LinkedIn. It is often best to identify two or three approaches initially and then add new strategies after achieving success with the first few. In general, make yourself "digitally" attractive online to drive traffic to your website, engage prospects, and approach new potential prospects through targeted searches or industry groups.
Get our White paper: Stand Out From The Crowd: 24 Inbound Marketing Tips To Set Your Company Apart for more inbound insights!
Bristol Strategy is a full funnel inbound marketing agency and inbound sales agency offering the full complement of Inbound Marketing services that enable our clients to surpass their business objectives by transforming the way they engage with their buyer on-line. Reach out to us to learn more about how our experience and capabilities can help your business grow.