You might think that digital skills are only crucial for tech-specific jobs like web design or web development, but that is far from the truth. The truth is that digital skills are job skills required in today's workplace – a fact that is underscored by the increase in careers related to online marketing. If you're trying your hand in digital marketing, you should consider acquiring these vital skills sooner rather than later. Some of the digital skills to acquire are those that are related to inbound marketing.
If you didn't know already, inbound marketing is one of the most effective strategies that marketers are using today to promote brands. Before I tell you who invented this revolutionary marketing tactic and how I use it to help other businesses grow, it would be best if you first knew how far the concept of inbound marketing has come from. Let's start with a history lesson now, shall we?
Early Examples of Inbound Marketing
While the phrase "inbound marketing" was first heard in 2006, the concept of inbound marketing was born many years prior. You can find examples of inbound marketing principles that date back to the 19th century, and we have highlighted three of them below:
In 1845, Tiffany & Co. published a book called the "Blue Book" that provided customers with the information they needed to choose the products they wanted.
Cyrus Hall McCormick, In the mid-1850s, used market research to come up with inbound methods for generating consumer interest in the mechanical harvester he had invented.
In 1888, Sears and Roebuck took a similar approach when they started publishing a catalog that enabled the company to quickly and cheaply capture information about thousands of their customers.
Fast forward to the 1960s, market research took hold, enabling businesses to gather information on customers' habits and interests. With a better understanding of the consumers' habits and interests, marketers found a way to come up with more targeted ad campaigns. These changes paved the way for the development of outbound marketing.
Handpicked Related Inbound Marketing Articles:
The Internet and Its Role in the Development of Inbound Marketing
Although the idea of interconnecting computer networks was born in the 1960s, it was until the 1990s that the online world took a more recognizable form. This was when a computer scientist by the name Tim Berners-Lee invented the World Wide Web.
Although the web is often confused with the internet, it's actually just the most common means of accessing information online in the form of websites and hyperlinks. The rise of the global internet took place in the late 1980s and early 1990s, and since then, the internet has come a long way.
Thanks to the internet, the first search engine was launched in 1995. In 1997, the term "search engine optimization" (SEO) was first used. Then, in 2000, Google introduced AdWords, making pay-per-click a reality. Soon after came social media, whereby we saw the introduction of LinkedIn in 2002, Facebook in 2004, and Twitter in 2006. These social media networking sites rapidly grew in popularity, and they soon became great channels for businesses to promote their brands.
Just around this time, two MIT students, Brian Halligan and Dharmesh Shah, saw a great opportunity in the swiftly rising popularity of the internet. One of the things that the duo realized is that the internet had changed the buyer's journey considerably and shifted the consumers' behaviors significantly. In their observation, consumers wanted to be marketed to, not marketed at, which meant developing personalized user experiences that made sense for each individual consumer at each stage of their unique buyer's journey.
Creation of HubSpot and the Official Birth of Inbound Marketing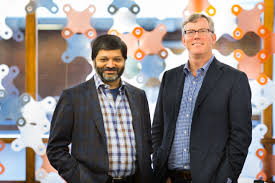 Having realized that buyers were evolving with the internet, Halligan and Shah concluded that businesses, too, had to adapt. This meant that businesses had to market and sell their offerings to suit how shoppers wanted to buy them. This inspired them to start looking for a way that would enable them to provide better user experiences for shoppers and generate more sales for businesses.
In 2006, Brian Halligan and Dharmesh Shah founded HubSpot at the Massachusetts Institute of Technology (MIT). When they founded HubSpot, they positioned it as an inbound marketing solution that would help businesses evolve and adapt to the changes that were taking place. Soon after it was founded, HubSpot became an authoritative platform that focused on offering thought leadership, tutorials, and more on the inbound marketing strategy.
Brian Halligan has co-authored two books. The first one is with Dharmesh Shah titled "Inbound Marketing: Get Found Using Google, Social Media, and Blogs". The book is basically a how-go guide to getting found via Google, social media sites, and the blogosphere.
The second book is with David Meerman Scott and Bill Walton, which is titled "Marketing Lessons from the Grateful Dead". The short but inspiring book offers helpful advice to marketing executives across a wide range of industries.
In 2012, HubSpot launched Inbound, which is a conference for marketers and HubSpot partners and customers. The conference that takes place annually features hundreds of breakout sessions from some of the brightest minds and biggest names across industries, including but not limited to sales and marketing.

TWEETABLE TIP
Inbound marketing is one of the most effective strategies that marketers use today to promote brands. Learn more about our personal experience with #HubSpot #InboundMarketing #Inbound
VIA @dorecchio

Inbound Marketing Today and Beyond
Today, inbound marketing focuses on using relevant content that is provided to consumers through each stage of the buying process. This helps to ensure that leads move through the funnel to become customers and that customers get to receive the most personalized, meaningful experience possible.
With the rise of artificial intelligence and predictive analytics in recent times, the possibilities with inbound marketing are limitless. Not only are consumers able to find brands through blog articles, social media platforms, and search engines, but companies are able to learn faster and deliver a more personalized experience to their customers.
Bristol Strategy's Partnership With HubSpot – My Personal Story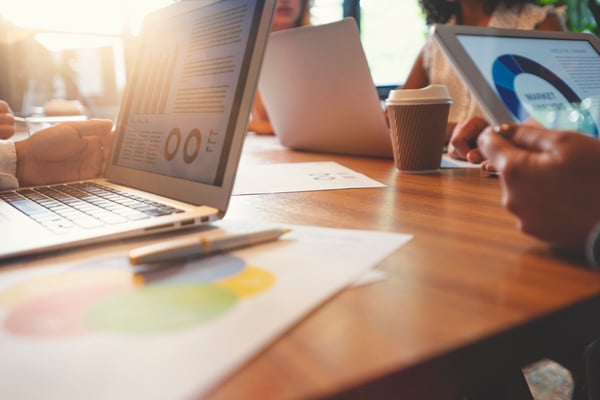 My name is Dave Orecchio, and I'm the President and Owner of Bristol Strategy. My history with HubSpot dates back to 2006 when I became one of their first customers. At the time, I was the CEO of a Boston-based venture-backed startup company, and I was searching for an optimized website platform with blogging for our business. That's how I came across HubSpot, and my relationship with the company has remained strong since them.
As soon as I adopted the HubSpot platform, we started to blog and noted an immediate increase in website traffic that was highly interrelated to our ideal prospect. Five years later, I sold that business and started Bristol Strategy in order to help businesses grow using the Inbound Marketing Methodology.
At Bristol Strategy, we leverage our deep knowledge of inbound marketing to attract leads, convert them, and nurture them until they are qualified for your dedicated sales team. It starts with a proprietary content strategy process that we developed based on years of high-tech sales and marketing experience in both startup and enterprise environments.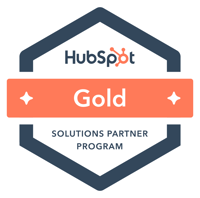 Our goal is to convert more leads into buying customers and turn loyal customers into promoters of your brand. The clients that we have worked with have seen a transformation of their business because of a significant increase in qualified opportunities for their sales.
The following is a reference provided by one of our clients and it demonstrates the impact that our Inbound methodology can have on a business.
"In 2019 we started a complete overhaul of our digital marketing which included designing and building a new website and adoption of inbound marketing to grow leads and sales.
Bristol is a one stop shop for all of the services we require. This includes website design, website development, content strategy and inbound marketing. Dave designed an implementation plan that included a detailed content strategy. We wrote all the content to meet specific objectives to maximize the Hubspot lead generation and lead nurturing programs.
As a result, sales have increased as has BTG's web traffic and brand awareness. Based upon this success we now consult with Dave on all of our digital and even non digital marketing strategies. The programs we have implemented have been very successful. Dave is competent, efficient, knowledgeable and good to work with. I would recommend Dave to anyone considering a comprehensive digital marketing strategy."

– Tom McLean, President and Chief Growth Officer, BTG Labs
Our vast experience in sales and marketing enables us to help businesses to come up with a highly-effective online marketing strategy specific to your business. Allow us to assist you in implementing your inbound sales, inbound marketing, and opportunity generation programs that support your sales and marketing goals.
Conclusion
Are you wondering how you can leverage the power of inbound marketing to increase sales? Visit our website to learn more about inbound marketing and how Bristol Strategy can help.