Are you familiar with the concept of a buyer persona? You may have heard or seen the term used in various marketing articles, webinars, and conference talks. If you're not really sure what a buyer persona is and why it's important, we're going to clear that up in this blog post.
A buyer persona is a detailed snapshot of your ideal customer. It's created by analyzing the kind of individual who would be most likely to buy your product or service. The more detailed you can make it the better. Start with their function within their organization – what's their title, job description, buying and decision-making power? Round it out with the business challenges they face and the solutions they might be looking for to address them. What are their specific concerns, attitudes, and criteria for choosing a "cure" for their "pain"? Why would they choose you – or your competition?
The most effective buyer personas are created through research, surveys, and interviews of your target audience. That includes a mix of customers, prospects, and those outside your contact database who might align with your target audience.
Our preferred methodology for performing Buyer Persona research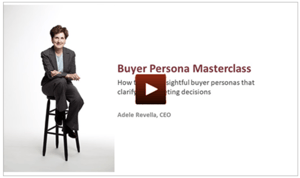 Many marketing agencies have ad-hoc methods for conducting and creating buyer personas. Each is different and the quality of the results really depends upon the interviewing skill of the person conducting the interviews. We love and use the methodology created by Adele Revella of the Buyer Persona Institute. Her Masterclass provides the student the methodology and the tools to record and produce expertly developed buyer personas. What's more, her methodology connects seamlessly with Bristol Strategy's content strategy service since it identifies the triggers that cause the persona to buy and insights into how they perform their research online.
The following infographic about buyer persona development tells the story. This image is of only a portion of the infographic which describes the "5 Rings of Buyer Insight." Click on the image to view the full infographic.
Example Buyer Persona
Buyer personas are fictional, generalized representations of the ideal buyer. You can even establish multiple buyer personas, based on the various markets you're in and the product lines or services you offer. Buyer personas help you better understand both your current and prospective customers and make it easier for you to tailor your marketing efforts to their specific needs, concerns, and buying behavior.
For example, your ideal customer might be a young, entrepreneurial business professional in a C-suite or other management position in a woman-owned small business (WOSB). The "typical" buyer persona might look like this:
"Abigail, 32-years-old, is a CEO or COO in a WOSB, holds an advanced business degree, and is confident in her decision-making abilities. She is not afraid to make risky business decisions based on perceived value, not a 'safe bet.' Return-on-investment is very important to her."
But is that enough to create valuable content? We say no, because it does not really provide enough insight to develop a clear view of your target buyer. Here is an example of a buyer persona when developed using the 5 Rings of Buyer Insight. Now you get it, right?
Building a content strategy based on the buyer persona research
Each tab in the referenced buyer persona document above demonstrates real understanding of the ideal prospect. From this detailed view we can now create a content strategy that attracts and converts your ideal prospects! Here is a description of how we create content strategies. We like to develop enough content that addresses the problems and solutions the prospect is searching for, after all, 80% of all internet searches are information gathering in nature according to Google.
Why are buyer personas so important?
Because, at their most basic level, buyer personas enable you to effectively target and personalize your marketing messages and outreach channels for specific segments of your target audience.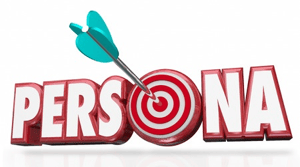 For example, instead of sending the same lead-nurturing emails to everyone in your database, you can segment by buyer persona and tailor your messaging according to what you know about those different personas and the specific "pains" they might be experiencing. The more targeted the content you create, the more valuable it becomes to the prospect, and the more effective it is in converting prospects into customers.
Packing more persona punch
The more you understand your buyer, the better prepared you are to provide valuable content for their purchasing research. Personas enable your business to better understand the ideal customer, what job functions they perform, where they spend their time online, their professional priorities and what criteria they use to make purchasing decisions.
Buyer personas, when combined with marketing automation, significantly improve the engagement rate of prospects. How? By delivering the right content to the prospect at the right time in their journey through the inbound sales funnel. Marketing automation software provides you with powerful targeting capabilities enabling more granular, persuasive personalization of your content.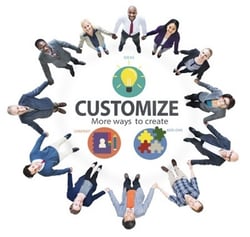 Without any type of personalization, marketing automation can make your brand sound generic and your business uninterested in the prospect. After all, who's impressed by receiving a "Dear _____" message filled with boring, general, unfocused sales information? But when personas are used in tandem with automation, the software helps you create material that speaks to prospects on something very close to an individual level. And when the content of a message is appropriately timed to the right stage in the prospect's sales funnel journey, it is exponentially more powerful and persuasive.
By creating and combining personas with automation software, you'll be able to practice marketing that's both data driven and effective at addressing the concerns of your prospects. That encourages them to trust and engage with you, deepen the relationship, and become loyal customers.
Bristol Strategy is a full funnel inbound marketing agency and inbound sales agency offering the full complement of Inbound Marketing services that enable our clients to surpass their business objectives by transforming the way they engage with their buyer on-line. Reach out to us to learn more about how our experience and capabilities can help your business grow.