Websites are a powerful tool for B2B marketing and sales. Buyers typically scour the Internet trying to arm themselves with as much knowledge about available solutions as possible. Getting searchers to your site is only part of the battle. The real key to success is efficiently converting visitors into leads and then buyers.
The following is a look at setting realistic goals and applying effective strategies that optimize B2B conversion rates.
What to Expect
Before setting the course on "how" to increase your website B2B conversion rate, you should establish realistic expectations. A good place to start is to review industry standards. First, understand the meaning of "conversion" as commonly applied in your industry. In the most general sense, a conversion is a prospect turned into a customer. However, a broader definition of conversion is accomplishing a marketing objective. Using this broad interpretation, some industries and companies consider such buyer actions as filling out a lead form, subscribing to an e-mail list or signing up for a free demonstration or trial, as conversions. The key is to know what you intend to measure, and how it compares with internal goals and industry benchmarks.
For Inbound Marketing, the user would want to measure more than conversions from people who fill out forms to customers. They would want to measure the conversion rates from and to each stage of the buyer's journey (Awareness to Consideration to Decision). For insight into the nine KPIs for Inbound Marketing success, please check out this detailed article.
Marketing Sherpa recently published a research report breaking down the average website conversion rate across various industries. Again, taking into account potential discrepancies in interpretation, professional/financial services, and media/publishing topped the list at 10 percent conversation rates each. Education and healthcare providers achieved 8 percent on average. 7 percent was the reported average in software/SaaS, and 5 percent in technology equipment and hardware.
Consider how long you have been in business and your current market share. Then, set goals relative to your industry's benchmark.
Channel Conversion Factors
The first major key to successful website conversions is channel selection. Some buyer paths to your site convert more favorably, according to another recent Marketing Sherpa report. Knowing the channels that statistically produce more sales conversions is helpful in selecting the right marketing and content strategies.
Organic search led the way, with 29 percent of all website sales conversions starting at a search engine. This number speaks to the emphasis on search engine optimization in content marketing. The value of opportunities generated from organic traffic is that these visitors most likely are searching for a problem or solution that have right now. Therefore, they would be more timely sales opportunities than from other sources.
Paid search marketing, which is more controllable, accounted for 12 percent of conversions. E-mail marketing campaigns generated just 22 percent of website traffic but contributed to one-fourth of website conversions. Social media sites and other referral sites each contributed to 6 percent of conversions. Another important factor to think about is the conversion rate of each premium offer (eBook, etc.) on your website. If your premium site offers are not converting well, then it is not a good idea to use paid search to increase traffic since that traffic may not convert either, producing a lower yield from your paid search investment.
We like to think about the conversion rates from initial contact to an actual sale as the most important. This article provides a very helpful infographic that analyzes the conversion rates of several marketing channels into sales.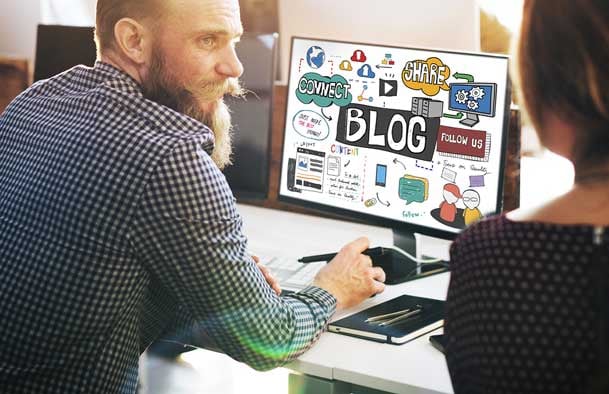 Incorporating engaging content, features and tools into your website helps keep visitors on-site, which is important to creating conversions.
Website Conversion Rate Optimization
In addition to selecting the right marketing channels to generate traffic, the following strategies can help you optimize your B2B website conversion rate:
Sell Value Quickly: Much of the traffic you generate, especially from organic searches, is made up of window shoppers. Just as a retail shop needs a compelling window display to bring passers-by in store, you need a quick and clearly articulated value proposition to keep visitors on-site. One of the best ways to deliver fast, relevant information is to create precise landing pages that answer questions and present solutions to the problem the buyer is investigating.
Use Trial-and-Error: Over time, you can increase your conversion rates by figuring out which tactics work well and which don't. In particular, test various calls-to-action and ramp up usage of the highest-converting messages and offerings. Maybe an aggressive push for a free trial is your best hook, or perhaps a strong pitch for a scholarly white paper. Either way, be sure your website platform has sufficient analytics to enable you to understand visitor behavior and conversion rates.
Offer Short Messages and Response Options: Whether on site, in an e-mail or on social media, deliver quick and focused messages. People won't even read content that looks visually overwhelming. Make your content or e-mails concise, use bullet points and include attractive images. Short response options are relevant to high conversion rates as well. Don't ask a visitor to fill out an eight-page questionnaire to trigger a desirable action. A simple request for a name, e-mail address, and/or phone number is plenty. One technique that enables short response options is what is called "progressive profiling" or website forms that take into account the information the user has provide in previous interactions on your website. This capability queues questions and substitutes for ones where you already have the data. In this way, forms on your website would only have a few questions but gain significant insight about your visitors over time.
Define a Copy Strategy: Copy created on impulse and in a fragmented manner is no more effective than spontaneously throwing together a TV commercial or magazine ad. You need a well-defined content marketing plan and calendar to set out goals, strategies and tactics. As importantly, you need a formal copy approval process. Having multiple checkpoints before running web, e-mail or social content helps ensure messages are clear, relevant to the target and actionable.
Pull 'em On Board: An onboarding plan is what allows you to move an "intrigued" prospect to become a paying customer, and eventually, a satisfied repeat customer. Getting someone through the front door of your website to a point where he signs up for a list or submits a questionnaire requires hard work and efficient strategy. After you surpass this obstacle, deliver planned, coordinated and effective follow-up e-mail, social and phone communication. Email nurturing is where the Inbound Marketing methodology kicks in to improve results. By mapping out a content strategy that aligns with the "buyer's journey for information," you have the data you need to implement an effective email campaign. These campaigns answer common questions that are "buyer's journey stage appropriate" and tease the visitor to the next buyer's journey stage. To learn more, check out this detailed article about email nurturing.
Enhance the User Experience: Constantly evaluate the quality of the user experience for your website visitors. UX encompasses the sentiment someone has toward your site based on factors such as usability, ease of navigation, readability and information retention. Having UX designers on your development team or using an agency that emphasizes UX is beneficial. You need to research perpetually and gain feedback, though. Even simple enhancements like clickable buttons, pleasing color schemes, and security seals can enhance the user experience, which contributes to site stickiness and conversions.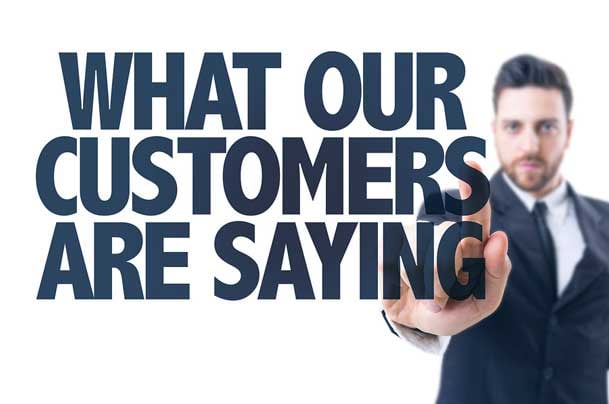 If you aren't asking users about their on-site experiences, you are missing a key factor in delivering what "they" want.
Conclusions
Before you consider strategies to improve your website B2B conversion rate, establish practical objectives. Evaluate industry norms and consider your current position. Then, focus your communication on marketing channels that convert traffic in the most efficient way. Finally, apply several of the strategies presented to turn a window shopper into an intrigued buyer, and then a converted customer.
Another great way to increase conversions is to attract the right types of people to your site. Get started by identifying your ideal customers with this Inbound Marketing Buyer Persona Worksheet.
Bristol Strategy is a full funnel inbound marketing agency and inbound sales agency offering the full complement of Inbound Marketing services that enable our clients to surpass their business objectives by transforming the way they engage with their buyer on-line. Reach out to us to learn more about how our experience and capabilities can help your business grow.