Introduction
We've all heard of the age-old law of supply and demand. But how do you create demand for your business? Whether your company is B2B or B2C, demand generation is crucial to making sure your customers keep coming back and choosing you over the competition every time.
In order to successfully generate demand, you need to think about buyers at all stages in the buyer's journey. Unlike lead generation, which only targets buyers in the awareness stage, demand generation encompasses all of the marketing efforts you make to guide your buyer along the path to conversion. The goal is to generate interest around your product or service by speaking to the specific pain points of your ideal customers wherever they are in the buying process, delivering high-value content to help solve the problem, and providing exceptional customer service to give users the best experience possible whenever they work with you.
Here is an index into this article:
We'll discuss 8 of the best demand generation tactics for building strong, long-term relationships with your most valuable customers to help your business grow.
Handpicked Related Demand Generation Articles:
8 Demand Generation Tactics
1. Demand Generation Strategy
Having a clearly defined strategy is essential to any marketing effort you want to undertake. Demand generation is no different. Each of the demand generation tactics you choose to implement must connect to back to the main goals of your inbound marketing strategy, as well as support one another to create a self-sustaining system for driving qualified traffic.
Create a written document that goes through the how and why behind each demand generation tactic to both set a direction for your campaign and frame them within your overall strategy. Set specific goals and outline the KPIs for each tactic so you can see how well your campaigns are performing. The clearer and more specific you are in this process, the easier it will be to get your team into alignment and get to work.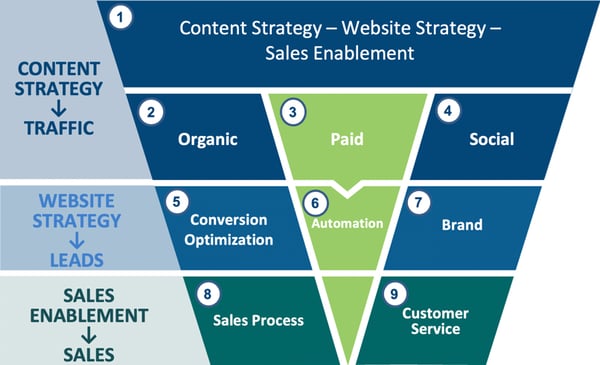 To learn more about this, read our previous blog post on how to create a demand generation strategy.
2. Contact Segmentation
One of the most important parts of generating demand is making sure that your demand generation campaigns are reaching the right people. Conversion rates and campaign effectiveness are functions of attracting the right people to the right offer at the right time for them to convert. If the wrong kind of traffic is coming to your pages, they won't convert and the campaign will fail.
Identifying the right traffic and the right offer is all part of creating your content strategy with inbound marketing. But getting in front of those people—and getting them to buy—is a different story. That's where contact segmentation comes in.
With filters built into your CRM software, you can easily segment your contacts into lists based on properties like buyer persona, buyer's journey stage, and lifecycle stage. Save these lists in your contact database and use them to send targeted digital outreach campaigns to the exact people who will find the information you have to offer most useful.
You want to make sure that you're keeping track of your contacts' activity—what they're viewing, how they're interacting with your pages, and what their conversion points are—to tell you how well your conversion funnel is performing and help you measure the success of your campaigns.
If you're running multiple campaigns, segment your outreach based on the specific problem each campaign is trying to solve rather than sending every offer to everyone in your database. You want your customers to trust you to give them the information they want without fear that you'll clutter up their inbox in the process.
3. Email Campaigns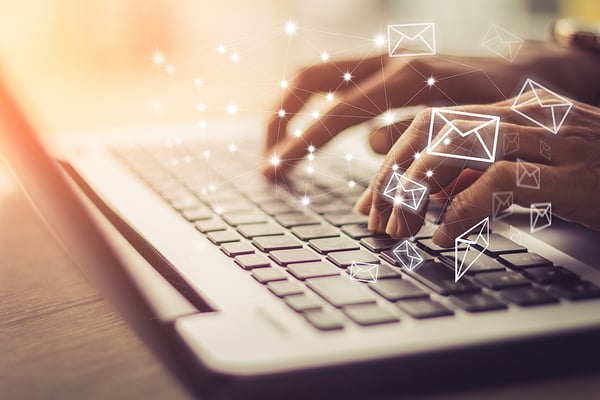 Doing business in the digital world is a constant battle for the inbox. It's important that your emails stand out among the barrage of other marketing emails your ideal customer is already subscribed to.
With sophisticated email client software, this is easier to do than ever. One of the most effective ways to get your recipient's attention is to personalize your email and use the recipient's name. Personalization tokens allow you to customize your marketing emails to each recipient with very little time and effort. And this personalization matters. There's a human being on the other end of your email and no one wants to feel like just another email address on a subscription list.
You also need to remember that your email recipients are busy and they're likely already receiving dozens of emails per day. There's no way they have time to ready them all. Your email should be easy to scan so that the reader's eyes naturally fall on the most important information. Write and format your email to draw attention towards your call-to-action (CTA) so the reader knows what they should do at the end of your email. If it's not crystal clear what you're asking the reader to do, you might confuse them and lose the sale as a result.
Not everyone will be ready to buy right away, so you want to make sure your emails campaigns are complete with a nurturing strategy to guide your contact to conversion. Build a chain of nurturing emails to follow-up with your contacts after they've downloaded a specific piece of content, subscribe to your blog, or fill out a form on your website. These emails should deliver targeted content specifically selected to give the user the right information to encourage them to buy.
Automate these emails into a workflow that triggers when a particular action is taken and is customized to optimized to increase conversion. For example, you can set the date of your email to reach your contacts at the best possible time for them to take action. Send a nurturing email on a Monday morning if you want the recipient to take action right away, or send later in the week if they'll need some time to think it over.
It may seem tempting to purchase email lists in hopes of getting your offer out to a wider audience. Resist this temptation. It will likely have the opposite effect. The purpose of a personalized email marketing campaign is to foster long-term relationships with your customers built on quality communication and trust. Purchased lists undermine that trust because the recipients are not expecting an email from you. As a result, they don't convert well.
Emails to purchased lists have high unsubscribe rates, low open and click-through rates. They also increase your risk of getting marked as a spammer. It's better to engage your customers where they are, utilizing paid search to get in front of them on Google and/or on social media.
4.
Paid Advertising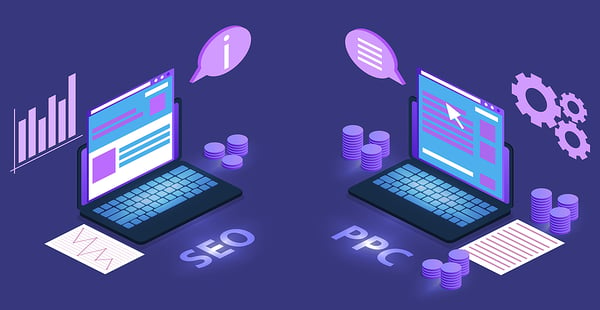 Paid advertising is one of the fastest ways to be seen online. By engaging in targeted digital advertising on search engines and social media, you can take advantage of high-conversion keywords to drive paid traffic to your optimized landing pages at each stage of the buyer's journey.
LinkedIn advertising can be highly effective for B2B companies, while Facebook advertising is better suited for B2C. Any ads you run should be paired with strategic A/B testing on whichever landing page you are targeting with the ad. This will tell you how well your ad is performing and help you make decisions about where you can tweak your ad to improve conversion rates.
While launching a PPC campaign is a great choice for many businesses, implementing this tactic affordably requires extensive SEO research and analysis. All businesses who take this approach should include Google AdWords in their digital advertising strategy. You may choose to incentivize a member of your team to become Google AdWords certified. Or, you can contract out. LSEO offers a wide range of exceptional SEO services backed by comprehensive research to boost your ROI in paid advertising. LSEO is a trusted partner of Bristol Strategy.
5. Social Media
It's no secret that social media marketing has become largely pay-to-play. Sponsored pages occupy prime social media real estate and many helpful conversion tools, like "swipe up" links on Instagram stories, are only available to the top accounts. If you're not paying to boost your page's exposure on social media you won't get a lot of people finding your posts organically. But that doesn't mean you can ignore social media as a way to generate demand.
The key is to implement campaigns that leverage your existing contacts to attract attention to your business's social media pages. One way to leverage your contacts is to ask your employees to share company content on their individual social networks. This will both increase your exposure in new communities and humanize your business presence online. Some employees will choose not to, but the ones that do can help vastly improve your visibility, especially if you're a new business.
If you're having difficulty implementing this tactic, an advocacy program like GaggleAMP can help increase employee engagement by making it easy for employees to share your content on the social media channels they use. Just think about it. If your business has few followers of your social channels, there is no better way to expand your reach than by encouraging your employees to help and share. GaggleAMP makes that process easier.
Once they've been connected to your company, buyers will check you out on social media and compare your pages to the competition. In order to make the sale, it's crucial that your offer is clearly differentiated from anything else they will see when considering their options. Otherwise, they won't be compelled to take immediate action. If a buyer can get the same product or service from someone else at a lower price, they won't choose you. Why would they?
Differentiation isn't just important for the specific offers you're posting about. The overall look and feel of your social media accounts need to be differentiated from the competition as well. A visitor should be able to come to your page and instantly understand what your business is and what makes you special. This is your unique brand identity. Have a narrow, cohesive set of colors and font styles that you keep consistent across platforms to make it easy for visitors to connect the dots between your various social media pages.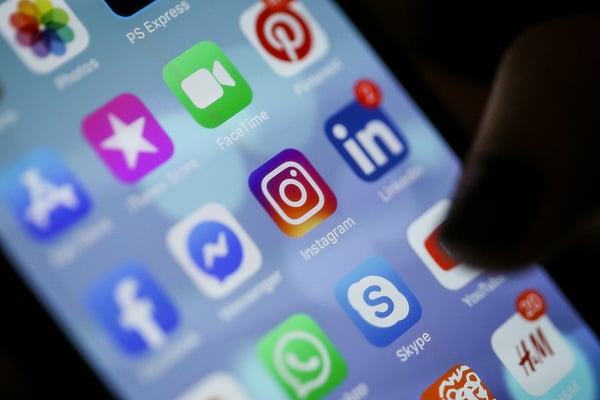 Even if you're not getting leads from social media, you're gaining critical visibility. It's important to remain active on social media to continue to communicate and share new content with your followers where they live.
Here are the core social media platforms by business type:
For Business to Business Companies (
B2B
):
LinkedIn
LinkedIn's professional network is the perfect place for B2B connections. Paid LinkedIn advertising will ensure that your company is seen on the platform, but you can also be generating demand for your business on LinkedIn by sharing articles about your brand and your offers. Additionally, polling on LinkedIn can give you valuable information from both marketers and consumers to help you hone in on exactly what your ideal clients are looking for.
As a business owner, you should have both a business account where you share company content and a personal account where leads can reach you directly. Keeping these accounts separate makes it easier to cross-promote your offers, as well as delegate your social media efforts to other members of your team.
For Business to Consumer Companies (B2C):
Instagram
Of all of the demand generation tactics we discuss here, Instagram is the most visual. A potential buyer may decide whether or not to pursue you within seconds of finding your page. Your company's Instagram account needs to be both eye-catching and professional to keep users from simply moving on.
The images you post should be high-quality and relevant to what you have to offer. When choosing your images, consider how you want the visitor to feel when they view your content. If you're a realtor, you might share images of houses that make the visitor feel welcome and inspired. If you own a gym, you may want to motivate your visitors and make them feel energized.
Whatever you post, your caption should make the visitor want to buy something from you and tell them exactly how to do it. Include a CTA that drives visitors to your website, or ask them to interact with the post for more information. Research the hashtags your competitors and ideal clients are using and add them to your posts to get in front of the most active and most qualified communities for your business.
Instagram has rolled out several changes in the last few years that are incredibly valuable for businesses. Perhaps the most valuable are Instagram highlights. Think of your highlights as an expansion of your website, where users can easily browse your most valuable content right at the top of the page.
Be strategic in what you share to your Instagram story with the intent of building up your highlights. Decide what is most important for your visitors to see and what your goals are. Maybe you've noticed a common problem users are talking about in one of your active hashtags and you know how to solve it. This is an opportunity to both help your ideal clients and show your expertise. Record a video of yourself explaining the solution, share it to your story, and save it under a highlight called, "Tips." Now when someone enters your page, they have a clear place to start looking for the information they need and they're more likely to stick around.
Facebook
Facebook remains the largest and most active social media platform available, especially for older users. Many potential buyers will go to your Facebook page to tell them what to expect when they work with you. Since this information often comes from other users, it's important to foster an active community of fans on your Facebook page that will make your brand look good.
The one-to-one interactions that take place on Facebook also make it a helpful tool for customer service. Facebook Messenger can function almost like a chatbot, allowing you to answer questions directly and in real time.
If you're receiving more messages than you're able to respond to on your own, you can engage your employees as brand representatives. Assign an employee to a segment of your followers and have them reach out to each one individually, introducing themselves as a resource for whatever the user needs. This adds a level of professional, personalized care that it difficult to achieve on other channels.
For both B2B and B2C
Twitter
Twitter is a very interesting social media channel because of its users' ability to selectively follow information sources and companies. It is actively used by all age groups but differently by each, therefore it is an important channel for both B2B and B2C businesses.
On Twitter, it's easy to engage with industry leaders and stay up to date on the most important conversations for your business. Follow industry leaders and tag them in your tweets to generate awareness. They may even follow you back.
Pay attention to the hashtags these influencers are using (as well as the hashtags your followers are using) and check them regularly to see what kind of tweets are getting the most attention. Use these hashtags in your own tweets to put yourself in front of the active communities in your industry where you can be of the most help. Reply to user questions directly from your business account and include a link to one of your landing pages that gives more information on the topic.
6. Data Analytics and Conversion Optimization (CRO)
As marketers, we do our best to predict buyer behavior, but there's no way to know whether our research and campaigns are actually working without data analytics. It's important to know what traffic is entering your page, where it's coming from, and what visitors are doing once they get there in order to understand the changes you can make to get more users to do what you want, whether it's filling out a form, subscribing to your blog, or making a purchase. This is called Conversion Rate Optimization (CRO) and it's essential to increasing your online sales.
When creating a new piece of content like a web page or a marketing email, it's a good idea to run an A/B test to see what's working for your users and what isn't. By trying out two different versions of a web page or sending two versions of the same email to a subset of your contacts, you can compare directly compare the performance of your links and buttons to see which one best accomplishes the job of moving the user towards conversion.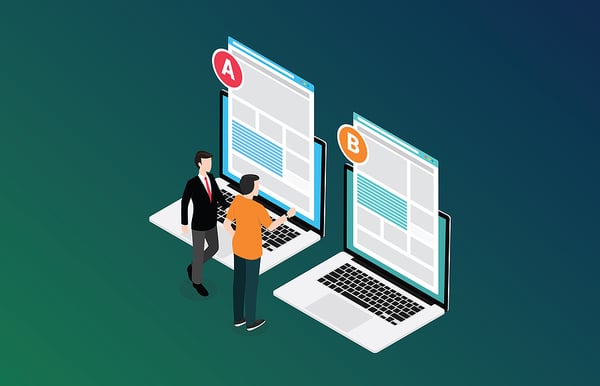 Many CRM platforms have A/B testing tools built in, as well as other analytics tools that can help you collect relevant data over time. Here are some examples of important data you should be collecting:
Web Analytics
Sessions - activity on a website without a gap of 20 minutes or more. Once a 20 minute gap occurs, the next visit defines a new session. Sessions can come from a variety of sources, including organic traffic, social media, and referrals. Use this metric to track a page's popularity and capitalize when a page has momentum.
Organic traffic - traffic that comes directly from a search engine. You want to see where organic traffic is entering your page, when it happens, and the keywords you are ranking for. Keep in mind that this is a long-term demand generation tactic; it takes time for websites to rank for keywords.
Bounce rate - the percentage of users who leave your site before opening another page. A page with a high bounce rate is not well connected to the other pieces of content in its topic cluster or did not satisfy user intent.
Email Analytics
Hard bounces - unsuccessful deliveries, either because of an invalid email address or because the recipient has opted out of marketing emails. This will help you clean up your contact database by removing unengaged contacts.
Unsubscribes - the number of recipients who have opted out of future emails from you, likely because the information is not relevant to them. If your unsubscribe rate is above 1%, it's time to rethink your email marketing strategy.
Open rate - the percentage of recipients who have actually opened the email. Generally, an open rate of 20-40% is okay.
Click-through rate - the percentage of recipients who follow the links you provide. Use buttons, personalization, and eye magnet words like "free" and "new" to encourage readers to click the CTA at the end of your email.
Social Media Analytics
Follows - pay attention to when you gain or lose the most followers and who those followers are. A handful of qualified leads and members of your tribe are more valuable than dozens of bots or spam accounts.
Likes - look for similarities in your most liked posts, then do the same for your least liked posts. Use this information to hone in on what provides the most value to your audience, as well as what contributes to the look, feel, and brand identity of your page.
Comments - invite your followers into the conversation and be sure to respond to comments from your brand page.
Shares - a share is essentially a referral. Widely shared content both increases your reach and strengthens social proof for your brand.
Saves - repost your frequently saved posts to make sure new visitors will see them. You can also repurpose these posts into other pieces of content, either for sharing on social media or for distribution across other channels. Create a posting schedule that aligns with the popularity of the post. For example, is this piece of content evergreen, or is it only helpful at a certain time of year?
Paid Advertising Analytics
Click-through rate - track the click-through rates of the landing pages your ad campaigns are targeting. If users aren't clicking in the right places, you may need to find a new ad space.
Conversion rate - just like click-through rate, a low conversion rate indicates that your ads are not reaching the right people.
Cost per click (CPC) - the cost of advertising divided by the number of clicks the ad gets. Optimize the campaign to get better at obtaining the right traffic at the lowest possible costs.
7. Downloadable Content & Lead Magnets
PDFs, eBooks, templates, and cheat sheets are all examples of lead magnets that will generate clicks on your landing pages and help you build up your contact database. This kind of content can be easily saved and distributed across platforms, providing incredible value to visitors in exchange for the most basic personal information. Develop a library free, downloadable content that visitors can access by submitting a form with their first name, last name, and email address.
You can both repurpose existing content and create new content based on what you've learned through data analytics. Turn your website's pillar pages into a series of eBooks, or create a PDF template to supplement an upcoming blog post.
Each piece of content should fit into one of the topic clusters you established in creating your content strategy and link to the other pieces of content in that cluster. The goal here is to increase organic traffic to your other pages in order to boost your search ranking, ensuring that your website will be the first in line to deliver your ideal customer the information they need.
Because visitors may be entering your website from any stage in the buyer's journey, it's important to have content available that targets each stage so that you can continue to deliver high value to your visitors all the way down the funnel.
8. Referrals, Reviews, & Testimonials
Referrals make up a major source of traffic for your brand. Your most qualified leads in the decision stage will actively seek out referrals to get feedback from other users about which companies they can trust. Good reviews and testimonials tell potential buyers to expect a positive experience if they decide to work with you and will bolster your SEO in the process.
If you have happy clients, send them an email to request a 5-start review. Other referral generating tactics include website pop ups and scheduled verbal asks at key points in your existing sales system. Give incentive if you need to, but most people will appreciate the fact that you've helped them solve a problem and post a 5-star review after simply having been asked.
Instead of dismissing negative reviews or trying to remove them from your page, respond to them politely and see what you can learn. While some users may be deterred by a negative review, others will appreciate your professionalism and ability to problem solve, which will reflect positively on your business in the long run.

TWEETABLE TIP
Learn the best ways to generate opportunities for your business with these 8 demand generation tactics. #DemandGeneration #Sales #Marketing
VIA @dorecchio

Conclusion
However you choose to implement these tactics, they should always align with your broader demand generation strategy. Remember to approach each of your demand generation tactics with a mindset to serve and listen to what your customers are telling you. With this kind of customer-focused approach, you'll connect with loyal, highly qualified buyers who can help you take your business to the next level.
If you'd like to learn more about the ins and outs of demand generation, reach out to our team of marketing experts at Bristol Strategy for a free consultation today. We'd be happy to assist!
Looking to really learn how to improve demand generation for your company, please download our eBook titled "Guide to Demand Generation Marketing."