Video can be an incredibly powerful tool for a landscaping business or any business. It can help people find you, build trust, and convert them to a lead and ultimately, a customer.
When clients search for your business, what type of educational information or answers are they seeking? A few new shrubs in the corner of their lawn? Someone, to throw down some mulch in early Spring? You know landscaping is much more than that. Clients these days are not looking just for labor - they are looking for a partner who can help them create the ideal environment for their outdoor living.
Say a homeowner has a landscape project. They type into their browser, or talk into their phone or smart speaker, "Landscape companies near me." What do they find? Let's take a closer look at how video can help the right people find you, and then choose you to manage their landscaping project from start to finish.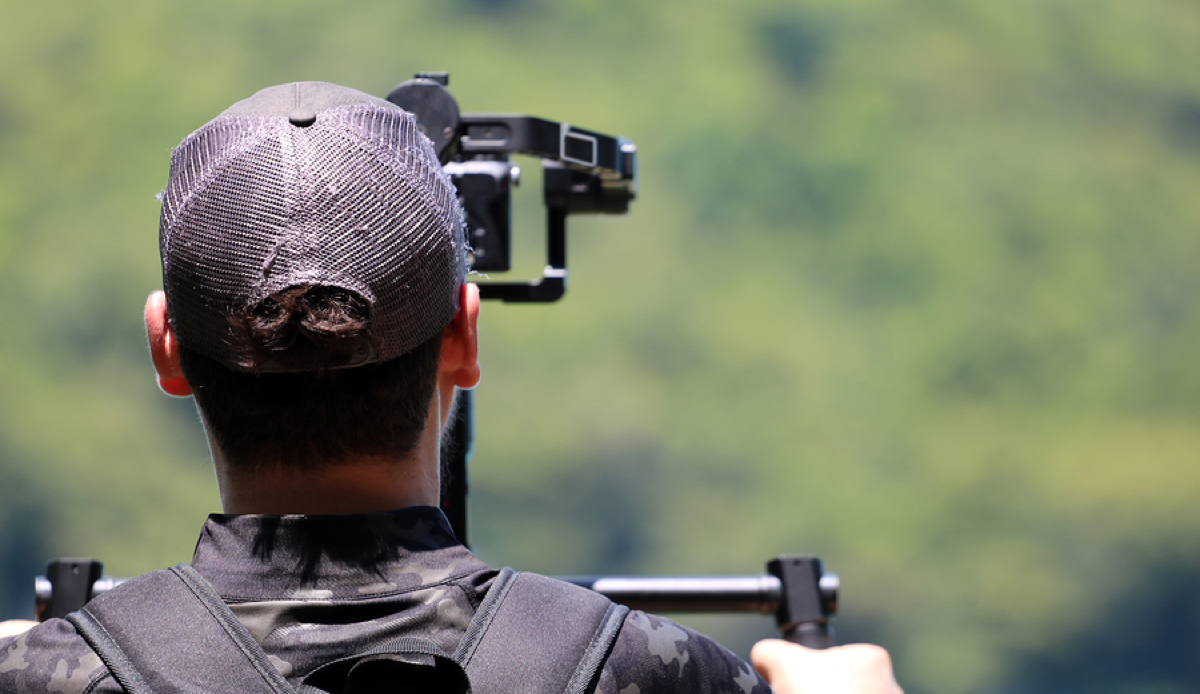 The Garden Continuum has learned these lessons very well. The ways they use video in their landscaping business offer some exceptional lessons you can take and apply today to power your own business.
Video Builds Trust
First, The Garden Continuum (TGC) uses video to build trust and define their brand. In a trademarked concept, they call a Life-Scape, TGC draws potential clients in with a clear point of view. They tell the viewer that landscapes featuring a diverse variety of native plants can enhance the lives of your family, to your neighborhood, to the world.
Watch how TCG Founder and Creative Director Monique Allen introduces the Life-Scape concept. Through the video, she backs up a bold point of view with simple ideas that create an outdoor space where you want to spend a lot of time. She offers insights - like considering the whole landscape and not just a series of unrelated features. This approach gives us a strong sense about the Garden Continuum's mission, and why we can trust them with our precious outdoor landscape project.
Bringing on new clients is all about trust. Video can first and foremost build trust with your audience. The key is to share your point of view and offer ideas worth watching while entertaining the viewer. Consider the elements that differentiate your business from your competition. Share your unique point of view. Think about how you could you use these ideas in a series of videos to educate your audience.
Video Boosts Conversions and Sales
We've made the point that building trust is the first critical step in any sales process. Now you want people to consider you as their first choice in designing and building the outdoor landscape of their dreams. A video that accomplishes these objectives can help you seal the deal.
Building trust is just the first step. Now you want people to consider you as their first choice in designing and building out their ideal outdoor project. Video that builds trust can also connect emotionally with the viewer and create a personal connection prior to your first meeting.
Here are a few things to be aware of to help boost conversions and sales:
Length of video matters. Wistia notes that for conversion alone, (converting a view into a click for more information) 60-second videos are the maximum before viewers stop engaging. The exception is, your ideal audience will watch longer videos. New website marketing automation platforms provide analytics that shows how long viewers are watching each video. You can quickly tell when in the video they stop watching so you can thoughtfully adjust it for optimum results.
Thumbnails also matter. Make sure your videos are edited to show a custom thumbnail, preferably featuring a smiling human face. For a landscape business, an image of your team working on a property, or the business owner speaking to a client are good examples.
According to Click Laboratories, video content creates a 60% greater likelihood that clients will consider your business. Here are a few more insights on conversion and sales from Click Laboratories:
Video translates into sales, and it's as simple as that. Here are a few ways to use video on your website:
use video on landing pages to make essential points
create brief introductory videos and place them strategically throughout your web site
create a catalog of more in-depth video content on your website to enable the visitor to learn about topics to build a perception about the depth of your knowledge
This investment in multiple landscape educational videos will build trust, converting views into leads you can nurture to a sale of your landscaping services.
Handpicked Related Video Marketing Content:
Video Makes Search Easier
When you have videos on your site, it increases the time visitors spend there. This boosts your standing in search algorithms, especially with Google where 90% of search occurs.
A recent study showed that video creates a 41% higher click-rate than plain text alone.
According to Forrester Research, video is 50x more likely to get organic page ranks compared with text alone.
Engaging video content will be viewed, liked, and shared on social media platforms. Social shares boost search rankings.
There are technical SEO elements that can really boost search performance - ask us about it.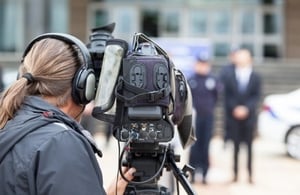 The Garden Continuum creates content that gets shared, including instructional and client testimonial videos. This has created a very "sticky" set of content that potential clients watch, engage with, and through which they seek further information. For example, their blog article about deadheading a salvia engages their audience. Notice the educational how-to video at the top of the blog but also the text with images to help the reader imagine how it's done.
The data speaks for itself. Video itself will help search results. But the more informative and the more shareable that content is, the better it will be in increasing search results that get you found by the right audience.
Video Allows You to Show and Tell
The Garden Continuum has a fantastic set of resources they call TGC Academy. These video resources and blog posts serve as a library for both landscaping pros and homeowners looking for best practices and tricks of the trade. It gives TGC a perfect platform to show, tell, and sell.
And of course, video is a great way to show off your portfolio. Video gives people who are looking to enhance the visual appeal of their outdoor space a visible frame of reference for how you can help.
Pools, decking, manicured lawns, hardscape, flowerbeds, natural gardens, trees for shade, ornament or privacy, outdoor kitchens - a lot of great living happens outdoors. There are so many reasons you can and should showcase how you can enhance the lives of your clients with well-crafted video messages.

TWEETABLE TIP
Video marketing can be an incredibly powerful tool for any landscape business. Here's how video can help prospects find you for their next big project! 🚛
Next Steps
Are you looking to learn how to boost your online presence by using video to showcase your landscaping business? Request a call to learn how you can transform your business. Learn how to grow sales, even out the "lumpiness" of a landscape business, and grow strategically.
If you are just interested in drilling into the value of video, download the eBook titled "Using Video with Marketing Automation." You will learn how to effectively gain more (conversion of website visitors into contacts) leads by effectively using video with your marketing automation platform.
Bristol Strategy is a full funnel inbound marketing agency and inbound sales agency offering the full complement of Inbound Marketing services that enable our clients to surpass their business objectives by transforming the way they engage with their buyer online. Reach out to us to learn more about how our experience and capabilities can help your business grow.