Growing a landscaping business is easier than ever thanks to a well developed digital marketing strategy. There are so many landscaping businesses that have the potential to grow and sustain their business but don't leverage their website or digital marketing to capture new leads and grow. Businesses that ignore the growing impact of digital marketing lose their competitive advantage and are missing out on new prospects and customers.
More consumers are utilizing the internet to help them make important purchasing decisions. As a result, businesses have shifted their marketing efforts digitally to connect with potential customers and grow their business.
A significant factor that goes into successful digital marketing is having an effective online presence. For this reason, we're going to share 4 strategies that will help improve your online presence, strengthen your digital marketing efforts, and grow your landscaping business.
1. Differentiate What You Do and How You Do It
The success of your landscaping business relies heavily on asserting what you do and how you do it. There is a lot of digital noise that businesses must navigate to get connected with the right customers, and having a concrete vision is crucial to overcoming this.
Knowing your service offerings means that you can get a better idea of who your ideal customers are, which means you can tailor your digital marketing strategies with your potential customers in mind. Essentially, landscaping businesses need to have a clear message they are expressing in their digital marketing and show how they are different from their competitors.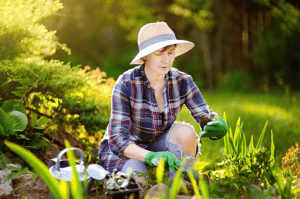 This is the foundation of your business and sets the tone for how you position your business to your customers moving forward. For instance, if you are a landscaping company that emphasizes the restoration of lawn health, then a portion of your digital marketing efforts should be dedicated to informing your audience about the importance of keeping your lawn healthy through your content marketing. This content will line up with what you claim you offer and sends a clear message to your audience.
With that said, differentiating your business doesn't just help with understanding your business direction but it helps potential customers understand what you offer so they can make a more informed decision about your business. No one wants to invest in a landscaping business that doesn't have a clear focus and it will be difficult to gain new customers when they are confused about what you offer.
Landscaping businesses must know what they're offering, assert their specialization for a strong competitive advantage, and be able to effectively communicate that to their audience. The risk of not doing this will cause your business to compete on price since you are not perceived as delivering higher value to the customer. Companies that differentiate gain more trust and maintain higher pricing for their service.
2. Hone Your Digital Marketing Skills
Honing your digital marketing skills is a must if you want to grow your landscaping business, or hire a specialist to do it for you. Social media has become an important factor in not only helping businesses spread brand awareness and grow their customers but to help customers find a trustworthy brand. This means that you must become social savvy and implement the right social channels for your growing business.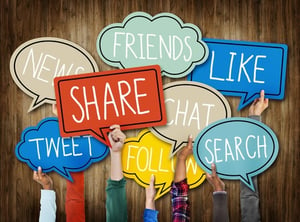 For instance, Instagram is an excellent platform for you to give an effective representation of the results your landscaping business can deliver. Things like before and after landscape photos, along with video content, are a great way to reach new people. Additionally, your team can share images they take while in the field using their smartphone.
Ensuring that your team remains socially engaged can significantly improve the engagement of your ideal customer. At the same time, Facebook is an excellent platform to share valuable knowledge about landscaping with your audience to keep an open dialogue and boost engagement.
Aside from that, there are plenty of tools available to help you push content, bring awareness to your business, and generate leads. Creating things such as a video advertisement or investing in search engine optimization will help your business grow and reach new markets seamlessly. If you're not present on social media, you make it more difficult for potential customers to find you. What this means is that even if you have a great landscaping business, you will lose out on potential prospects because they may not know you exist. This is why it's so important to spend time honing your digital marketing skills and understanding which platforms are best for your business, as well as, understanding which platforms your target audience spends most of their time.
3. Prospects Expect Instant Responses
In the age of "on-demand", you need to ensure that you are responsive to your prospects. Prospects that have a question regarding your business desire instant or near-instant responses. This makes the prospects feel important and they will be more confident that you will deliver what they need.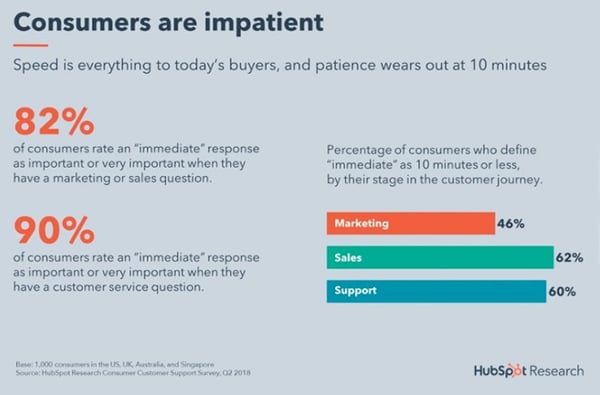 You can easily lose a prospect by being inattentive to their wants and needs. This is because when one company can't deliver, consumers know they have options available to them. To be a potential customer's first choice, you have to stay at the top of their minds and show them you are fully invested in their customer experience. Not forgetting to mention that the quicker you respond to a prospect, the quicker you can move them through the next stage of your sales funnel.
Landscape businesses can automate the process from a user requesting a landscape discussion to a scheduled meeting. This automation provides the user immediate response and helps build trust with your business because they know they have a scheduled call with you. Compare that to one of your competitors who takes a day to reply and then plays phone tag. Your business would be way ahead in both perception and responsiveness.
With that said, you can provide instant responses seamlessly with the help of digital marketing automation. Digital marketing automation allows businesses to automate repetitive tasks such as emails, social media, and other website actions. Automation will allow you to meet the demands of potential customers without feeling overwhelmed by the process.
For instance, you can turn your email system into an opportunity generation system through content automation. Additionally, you can integrate a lead generation process with a powerful CRM. CRM is a customer relationship management system and it is critical for business success. This is because it helps you manage all of your company's relationships and interactions with your customers and prospects, allowing you to not lose track of prospects in your sales pipeline and to focus on other important areas of your landscaping business.
4. Complete Your Branding
Branding plays a crucial role in how potential customers view your business. The first impression is everything, and if your branding if off, potential customers may question the professionalism of your business. This means your website, trucks, lawn signs, and social media need to all align with one another.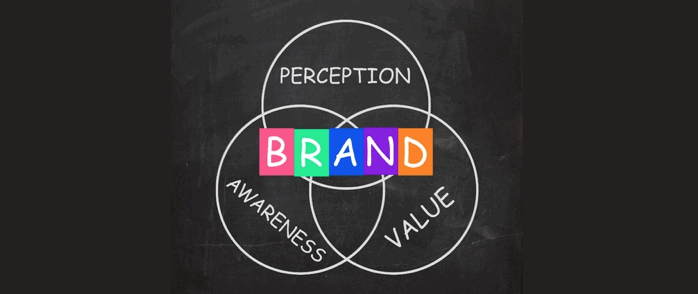 You never know when or where someone may want to learn more about landscaping or inquire about landscape services. You want to ensure that your business is represented everywhere for someone to call or email. It does no good if your brand is represented effectively on your website but your social media accounts look abandoned. If someone is looking for landscaping services through social media, they won't even get a chance to visit your website if your social media account is sending a bad message.
Once you ensure your brand is complete, consider locally targeted advertisements to accelerate your landscape business. Localized advertisement is an excellent option, especially if you don't have a large company with a budget to invest in national-level campaigns. Customers are looking for products and services that solve a problem for them and address it at a local level. Not only that, but you want your landscape company to be the go-to choice for your surrounding area. With an effective brand positioning and localized targeting, you will see amazing results for your business.
Many businesses struggle with effectively communicating their brand to their customers online. However, how well you present your business determines whether you will attract the customers you need to help your business grow. At Bristol Strategy Inc., we are prepared to handle your digital marketing needs. Whether you would like to increase website traffic, gain new leads, improve sales or customer loyalty, we have the right strategy for you. If you would like personalized landscape business growth strategies or want to learn more about how we can help your landscape company, contact us today.