If you could generate more sales-ready B2B leads, it would enable you to grow your business. But you don't mean only brand-new, out-of-the-cold, first indications of awareness of your company or brand. Those are crucial for the pipeline, of course, but another type of lead is someone who visits your website, clicks on a few products, reads a page devoted to one of them, converts on a downloadable offer so you know who they are, and…
What? That is a lead, for sure. And very different from a first visitor surfing your website. But it isn't a sale, yet.
And so, when we talk about "generating leads," we really mean how we keep in touch with everyone traveling on the classic "buyer's journey" toward buying your product or service, a sales-ready lead. The "sales funnel" is guidance from initial awareness, to learning about your brand, to visiting your website, to more extensive research on product/service and price, to comparison with competitors, to matching your solution with an immediate need, to transacting a sale.
How can you both generate new leads and shepherd them along their journey until they are ready to speak to your salesperson, a sales-ready lead?
Before we begin, I wanted to share that you will see that several of the tips included in this article relate to the use of email marketing. To help you understand the importance of it, and to help debunk a common email misconception, I have prepared this brief video for you.
Here are a Dozen Ways to Generate Leads:
1) Use email marketing to activate your contacts database
At each stage of that initial lead's journey toward a purchase, you want to exert the appropriate, relevant influence. You want to move the buyer forward. So, do you really want to send out the periodic emails to your whole email list, all subscribers to your emails? I hope not. Let's look more closely at the uses of email marketing campaigns. They begin with a business or nonprofit organization arranging for an email marketing service. In case this is very new to you, examples are MailChimp, Drip and Hubspot. They are three of the international big boys in providing such a service. But there are legion smaller, more focused, sometimes local digital marketing agencies that can customize, program, monitor, and troubleshoot your email marketing service and campaigns.
2) Create very targeted nurturing emails for each stage of the buyer's journey
What are we saying? It is the elimination, forever, of email "blasts" and the segmentation of your email list of subscribers using sophisticated methods that get the right email…to the right subscribers…at the right time. Yes. In other words, program multiple "campaigns" (different emails) triggered by each stage in the buyer's journey to each individual based on your interaction with your content.
3) Know what is happening to your contact list
Your email marketing service will periodically screen your list to find, for example, individuals who have never opened any of your emails. They may drop those names and you may not know it's happening! It is a very good idea to understand what your email provider will do with contacts that don't engage with your content and also how they handle and notify you that an email has bounced. Maintaining a good list of contacts is crucial.
Handpicked Related Lead Generation Content Just For You:
4) Be sure you are sharing content that is valuable and personal to the recipient
When you have a handle on the "process," email marketing campaigns can seem easy, but there is sobering news. The entire email marketing process, with all its efficiency and potential reach, still comes down to content. The content of every "campaign" (mailing to a segment of your list) has to speak in personal, relevant, persuasive terms to an individual at a specific stage of the buyer's journey.
Marketers who use segmented email marketing campaigns note as much as a 760% increase in revenue.
5) Welcome new contacts and educate them about the valuable resources you offer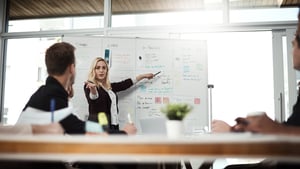 With your email response system in place, geared to respond to "triggers" such as a question about a product, it is time for a good old-fashioned courtesy: a letter of welcome. By now, your email system should be not only dropping names but continuously funneling in new names from your website, social media pages, email campaigns, and everywhere else new leads can opt-in to your system.
When a new visitor arrives on your email as a subscriber and potential customer, the visitor should get a welcome email automatically. The email can greet and thank the visitor, explain upfront the emails you will be sending (and when and why), briefly summarize your products or services, offer ways of making contact including with a real person at your company, and direct the visitor to (or back to) your website for some "excellent information that might interest you…"
The average open rate of welcome emails is 82%
6) Don't just "set it and forget it"
When you get down to the fine strokes in crafting those emails, remember that they will have to change periodically to recognize new sales, new products, new website features, and, of course, new industry trends. (But wait, once you have gone through a year's cycle, or a big sale, you have a prototype email, so you can refine and update, not draft anew.) Remember, the fundamentals are timing, targeting the stage in the buyer's journey, a fresh and up-to-date feel, and making it as personal as possible.
What's more, the analytics that your email marketing program will tell you wich of your emails are resonating with your audience and which ones are not. Keep an eye out for low performing emails and update them to improve the value to your audience.
7) Leverage multiple types of content formats
Now, is a good time to mention that when you think "content," you should not get stuck on thinking "words." Words are crucial, but emails can accommodate visuals and videos—and more and more, email marketing efforts use them. Videos in email are my favorite new approach. And they are not just for marketing emails which must be generic and targeted to many, they can be also personal one-to-one emails used by salespeople to reach out to a contacts. One-to-one sales emails can significantly increase response rates, which is what every salesperson yearns for.
93% of B2B marketers use email to distribute content.
8) Design each website page to speak to the visitor at their information journey stage
There is a compelling school of thought that your website, in itself, should also be sensitively responsive to each stage of the buyer's journey. In fact, that each such stage should have its own page, with content specific to where that buyer is right now in the sales funnel.
For ecommerce websites, there is an appalling, dismaying, but widely accepted statistic that more than 95 percent of visitors to your website who put something in their shopping cart, abandon that cart—leave it forlornly by the wayside—before consummating their purchase. Not only can your website page respond to that sort of development, with let us say, a chat-box or other message. Email systems are now geared to reach the faithless buyer as soon as possible with a cordial message of interest, encouragement, and direction. And a link that takes that buyer right back to the page of your website where sits the abandoned cart.
9) Apply the same learning to your social media strategy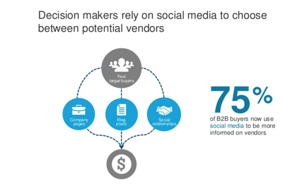 But to broaden out a bit, your website and social media pages bear a similarity to your email processes. They can be masterfully designed (and must be for optimal effect), but they are still the delivery system. The payload is the content. You may find it easier to get content that pleases you when you are aware that it has a targeted mission, depending upon the page where it appears. The mission is to speak to the visitor's stage in the buyer's journey.
10) Understand the many valuable reasons for a blog
The first stage of that journey, of course, is the initial awareness of your brand or product. Let us assume that that visitor enters with the most initial, general, dare-I-say "vague" interest of any category of visitor. And yet, turning that visitor into an active lead is what starts the whole journey, fills the sales funnel, and predicts the future of your growth as a business. What are the implications? Well, one is that a very important category of visitor may be arriving at your website not so much with intent to shop, but for information, to satisfy curiosity, for entertainment. And that, in a way, may stand as my answer to the question: Why do I need an exciting, fresh blog every week? You need it to snag that window-shopping visitor, give the visitor reason to pause, and issue an invitation and incentive to the next stage of the buyer's journey: information. And for all other visitors, think of your blog as a reason for them to visit your website--remember you and drop-in--between purchases.
11) Blog articles help to boost rank in search engines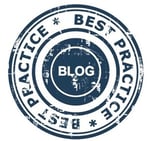 Your blog (and other content) is vital for a closely related reason. The very life of your website depends upon attracting your share of searcher's on Google, Bing, and other search engines. Every key term in every blog potentially can arrest more searchers and get them to click through to your website. It is safe to say that today search engine optimization (SEO) has developed into the high art of lead generation. No discussion of your content is complete without a professional assessment of that content's contribution to SEO.

12) Digital marketing is constantly changing, be sure to seek help to move ahead
Perhaps the most general, but most crucial, advice one can give on generating leads is that the internet has changed drastically from five or even three years ago. In a vast, sprawling, decentralized experiment, approaches to marketing and sales have been testing against brutal competitive pressure. As a result, like any "living" thing, approaches have evolved rapidly.
By the time many businesses--with their own pressing, all-consuming concerns—catch up with the "new" approaches to online marketing, those approaches are obsolete or worse than obsolete—counterproductive.
The advice? Learn as much as you can about digital marketing, get involved, get interested. But be aware of those areas now as "professional" as photographing an ad for the New Yorker or doing a voice-over for a primetime TV commercial. Know when getting the professional involved provides your best return on investment. Approach using such professionals with an experimental attitude and, over the appropriate time frame, attention to returns.

TWEETABLE TIP
Struggling with how to generate B2B leads to grow? Email marketing and other techniques may help your cause. Learn how to engage your contacts for growth. #leadgeneration #EmailMarketing #MarketingStrategy
For more information on where you should be focusing to generate new B2B leads, download our eBook, 9 Steps to Attract Qualified Leads for Your Business. And check out our website, including the page on today's most potent, proven approaches to attracting qualified leads.