As a business owner or operator, your livelihood hinges on your ability to develop a winning digital marketing strategy. While this task may sound fairly simple, knowing how to choose a marketing agency from among the thousands of agencies in the United States can quickly become overwhelming. Fortunately, you can simplify your selection process by using an organized step by step approach. Below is your seven-step guide to choosing a marketing agency.
Step One: Define your goals and budget
The path to an outstanding digital marketing strategy begins with a clearly defined budget and set of goals. The agency you choose will need to understand how you typically generate opportunities for sales and how much you can afford to spend on your marketing initiatives. If you are struggling a bit to narrow your focus, you can ask yourself these three questions:
Define your objectives: "What are three things that I hope my business will achieve over the next year?"
Define your target audience: "What sort of prospects and I hoping to attract through marketing efforts?"
Define your budget: "What percent of my revenue can I afford to invest in marketing?"
Defining your marketing budget is a bit more complicated because the amount of money you allocate to marketing efforts should reflect your company's size and target audience. For example, the U.S. Small Business Administration notes that B2C services companies spent an average of 11.8% of their revenue on marketing, and that B2C companies typically need to spend more than B2B companies. B2B product companies typically spent 6.3% on marketing, B2B services companies spent 6.9%. They also reported companies in their formative years of operation can typically expect to spend even more money on marketing. The problem with these percentages if you are just starting our or if you have not invested enough in marketing in the past, is that you may need to invest even more to put all of your campaigns and marketing tools into place.
Step Two: Ask the agency to define their process
Once you have outlined your key goals and budget, you need to understand how the agency will work with you. Some agencies look great on the surface but they routinely assign work to interns or outsource key projects to overseas providers who know nothing about your business or industry. An easy way to avoid these pitfalls and understand the agency's process is to ask the following "Who, what, when, where, how" questions:
"Who will be managing my account?"
"What initiatives and methods will you undertake to help me achieve my goals?"
"When can I expect to receive status updates on progress made?"
"Where are your staff located? What is your outsourcing strategy and why?"
"How will you measure progress toward our goals?"
Step Three: Inquire about which digital marketing methodologies will be used
Your business is unique. And you deserve a personalized digital marketing plan. Unfortunately, there are many agencies that will try to apply a generic, cookie-cutter approach to your business. You can avoid agencies who use a cookie-cutter approach by looking for the following clues that show a commitment to helping your business succeed:
The specialist you speak with asks specific questions about your business and clients
The agency outlines a detailed content strategy to help drive traffic to your business
The firm should have partnerships with experts in every discipline to help boost results
They should have SEO experts to help develop a customized SEO strategy
The agency has a proven track record of success
The truth about digital marketing is, to have success you need to have an analytical mind because not everything will work. Keep in mind that your business is competing with every other business in your industry and region. Overall, the digital marketing methodologies should accomplish:
Increase website traffic, especially traffic from organic search results. This is because a person who finds your company through search found you when they have a problem your business addresses.
Increase (and monitor) the conversion rates between visitors and leads into your database. This is important because leads that opt-in to receiving your content generally are good quality targets for your business
Nurture contacts down the digital funnel to a conversation with your salesperson. It is common knowledge that roughly half of the people who visit your website are qualified but just not ready to buy. Email marketing is an important technique to nurture these contacts and keep your company top of mind.
Minimize sales friction by arming sales teams with tools and content to make them effective. Once a prospect is asking for a call, make it easy for them to automatically get onto your sales rep's calendar. Arm your sales team with all of the content they need in an easily shareable format. Did you know that sales reps spend 1/3 of their time searching for content to send to their prospects? Eliminating this and other inefficiencies makes sales effective.
Take the best sales process and digitize it into a sales-centered content strategy so your best prospects find you. So many companies miss this point. This content can be implemented in the form of digital sales funnels on your website.
Step Four: Examine the marketing tools the agency uses to deliver results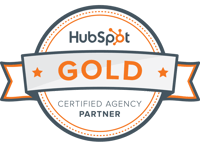 A successful digital marketing strategy will drive customers to your business through helpful content, automated scheduling, and a responsive website that is easy to navigate. Ask prospective agencies to define the specific tools they plan to use to accomplish your key objectives. Here are a few points of emphasis frequently referenced by top agencies:
Inbound Marketing: Sound inbound marketing techniques are the cornerstone of success in today's digital marketing world
Social Media Marketing: Beefing up your social media presence is essential in today's world of connected consumers
Automated Activities: When properly executed, automation can boost conversions - especially among prospects who are qualified but not yet ready to buy
Partnerships and Certifications: Industry certifications and partnerships such as HubSpot Gold show an agency's commitment to excellence
Step Five: Inquire about the KPIs the agency uses to assess progress
"Measurement is what makes marketing a science, rather than a superstition...Your ad could be a resounding hit, flooding you with thousands of new interested customers, or it could be a seeming dud, wasting your time and money. Solid metrics give you the insight to overcome this hurdle of unpredictability." - Jayson DeMers, Founder and CEO of AudienceBloom
The most solid digital marketing strategy in the world holds little worth if an agency fails to monitor and measure key performance indicators (KPIs). The agency you choose should employ analytics tools to measure how well your digital marketing campaigns are having a positive impact on your sales. KPIs will vary according to your goals and business type, but here are a few examples of key metrics that should receive focus:
The number of visitors to your website
The number of leads generated from the visitors to your website overall and the traffic and leads for each marketing funnel
Smart agencies understand the buyer's journey stages a prospect progresses through when researching solutions to problems. The number of leads that become Marketing Qualified Leads is a great indication that the user is researching the company and are genuinely interested
The number of contacts that ask for a call with your sales team. These are Sales Qualified Leads that have decided they are ready to speak to you to discuss how to solve their problem.
The number of deals closed (sales) based on the visitors and leads that have come into the digital funnel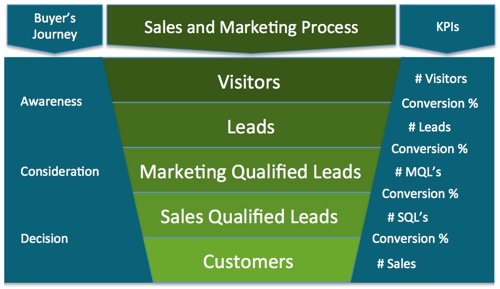 Step Six: Ask how the agency holds themselves accountable for results
Most agencies will not proactively raise the issue of accountability when meeting with you. When an agency is trying to secure your business, they frequently put a positive spin on their presentation and focus on their successes. So it is up to you to ask prospective agencies how they intend to produce results.
Keep in mind that success involves your agency and your company and how well the two work together. An agency cannot succeed without your involvement so businesses should understand how their role affects success. Who in your company should be involved? If you do not have the resources to produce the required content, consider outsourcing it.
Here are some questions to ask that will help you address the agency accountability and how your involvement enables overall success:
How often can I expect progress calls between our staff and yours?
What steps will you take to improve results if the analytics show progress is not being made?
What is your process to escalate issues with your clients so they do not linger? For example, one of your service providers are behind schedule or a member of my staff is not producing content on time.
Which tools do they use to monitor progress and do you transparently share those reports with me?
The agency you select should proactively outline the answers to these questions.
Step Seven: Request client references and call them
Doing your homework is critical when hiring a marketing agency. In addition to researching online reviews and ensuring that the agency has a stellar reputation with HubSpot and other partners, you should carve out some time to request a list of references and then call them. Ask each customer to rate their overall satisfaction with the agency and ask how the agency handled challenges and problems that arose. Most importantly, find out whether the agency delivered on their promise to regularly communicate results.

TWEETABLE TIP
Business livelihood hinges on the ability to implement a winning digital marketing plan. Learn how to choose a marketing agency with this 7-step guide. #DigitalMarketing #digitalmarketingagency #digitalmarketingservices
What is the single best step you can take to find a five-star marketing agency?
As outlined above, there are some key issues that you should explore before you choose a digital marketing agency. This process requires time and effort, which you may currently lack as a business owner who wears many hats.
If you would like to condense the seven steps above into a single, easily attainable step, then simply contact us at Bristol Strategy. When you speak with our marketing specialists, you will discover why clients trust us to handle their digital marketing initiatives. As a HubSpot Top Digital Agency in Boston, we offer more than 25 years of marketing experience and more than 10 years of inbound experience. We look forward to helping you exceed your goals by transforming the way you market your business! Request an inbound marketing assessment today to transform the way you attract new clients and grow your business.
Bristol Strategy is a full funnel inbound marketing agency and inbound sales agency offering a complete complement of Inbound Marketing services that enable our clients to surpass their business objectives by transforming the way they engage with their buyer online. Reach out to us to learn more about how our experience and capabilities can help your business grow.