Video marketing has been on the rise for the past few years. With 97% of marketers saying that video content has improved prospects' understanding of their products or services and 76% indicating that it has helped increase sales -- you can't afford to ignore this content marketing format.
If you're still on the fence, here are 6 powerful reasons why you need to add videos to your marketing toolkit:
1. Videos Drive Organic Traffic
Studies have shown that video content increases organic traffic from search engines by 157% while 62% of businesses claim that videos have increased the amount of traffic to their websites.
Using videos on a website can help increase engagement and dwell time, contributing to an improvement in SEO ranking so searchers are more likely to find your website.
Having a video on a landing page makes it 53% more likely to show up on the first page of Google search results.
In addition, posting videos on YouTube (which has over a billion users) gives prospects another way to find your content so you can drive traffic to your website.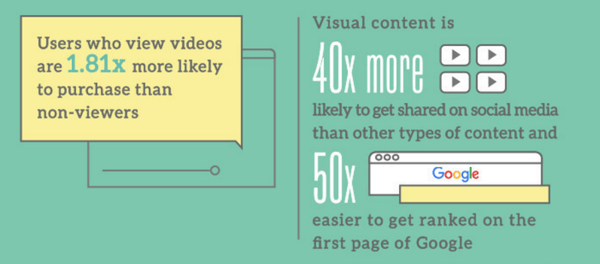 To help search engines understand your video so they can rank it properly, don't forget to include structured data markup about the video on the website page.
2. Videos Increase Conversion Rate
Besides driving website traffic, video content also helps convert visitors into customers.
It's found that homepage videos help increase conversion by 20% while landing page videos can lead to an 80% increase in conversion.
Videos are particularly powerful for eCommerce sellers whose products have a high "touch and feel" value. In addition, demo videos and video testimonials are very effective in boosting conversion.
In fact, 57% of consumers say that videos give them more confidence to make an online purchase.
3. The Market Wants More Videos
Customers are watching more videos (e.g., explainer, how-to, demo) to help them find products and make purchasing decisions. In a survey, participants indicated that they watch an average of 1.5 hours of videos per day.
Videos enrich the customer experience and help you move prospects along the sales funnel more effectively.

In fact, 43% of people prefer marketers to use more videos. Meanwhile, 81% of businesses are already using video as a marketing tool and almost all will continue to do so.
Video content isn't just for B2C marketing either. According to Forbes, 59% of executives prefer to watch a video than reading text, making it an ideal content format for B2B marketers.
4. Social Media Favors Video Content
Videos on social media are found to generate 1200% more shares than text and images combined.
Recently Facebook has doubled down on its investment in video marketing, making it imperative for brands to use videos in their marketing in order to get noticed.
For example, among other new video features such as 360 Video, Live Video, and Lifestage, Facebook also developed an ad format called Collection that allows advertisers to show 4 product images under a video.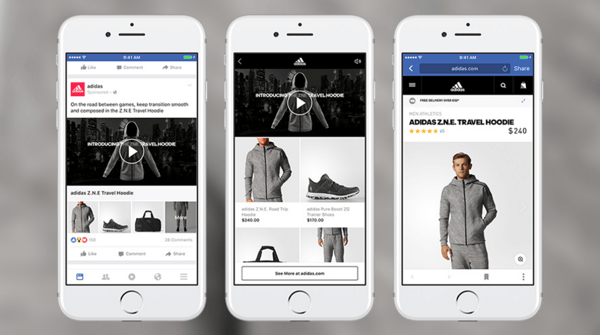 Meanwhile, Instagram and Snapchat are adding video marketing features, such as shoppable videos, to increase engagement and conversion.
5. Viewers Take In More Information With Videos
Videos can help customers remember your brand and recall more information about your products or services.
Visual content communicates information much faster than text (in fact, it's processed 60,000 times faster in the brain.) People are able to retain 95% of a message when viewing it on videos compared to 10% when reading it in text format.
Explainer videos are particularly effective in communicating how a product works. In fact, 98% of users have watched an explainer video to learn more about a product or service.

TWEETABLE TIP
97% of marketers say that video content has improved prospects' understanding of their products or services and 76% indicating that it has helped increase sales -- you can't afford to ignore this content marketing format!
VIA @dorecchio

6. Videos Appeal To Mobile Users
It's not surprising that the popularity of video is rising alongside mobile technologies as people like to watch videos on the go.
It's found that 90% of consumers watch videos on their mobile devices. As the number of smartphone users grows, we can expect more people to be watching videos on mobile.
In addition, Google has found that mobile viewers are more likely to watch and share ads or content from brands. Such affinity also extends offline in the form of people sharing about a brand with others in person.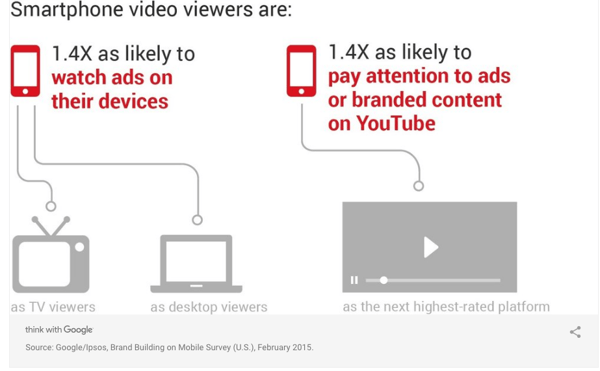 Make Video Marketing Work For Your Business
With 51% of marketing professionals worldwide considering video as the content format that delivers the best ROI, you can't afford to leave it out of your marketing mix.
To get the most out of video marketing, you need well-thought-out and properly-executed commercial videos that represent your brand and effectively communicate your products or services.
It'll help reinforce your brand positioning and effectively engage with prospects to build trust and relationships.
Here at Bristol Strategy, we help our clients create these valuable brand assets and make sure they're optimized for all distribution channels to get the highest ROI.
See how we can help you get the most out of video marketing.
Bristol Strategy is a full funnel inbound marketing agency and inbound sales agency offering the full complement of Inbound Marketing services that enable our clients to surpass their business objectives by transforming the way they engage with their buyer on-line. Reach out to us to learn more about how our experience and capabilities can help your business grow.