So, you've decided to launch that business and need a website that will not only be attractive but will also work smart for your inbound marketing initiatives. However, you may not be a designer and aren't quite sure where to begin to launch your online presence. Hubspot is a great place to start. Whether you're just in the early stages of a new business or you're ready to give your brand a face lift, Hubspot has modern website design template options that are attractive, easy-to-use and hardworking.
It is worth mentioning that when we help a business develop a website, no matter if the development is from a template or created from scratch, we always map out the information that should be communicated on each page and the design must reinforce the company brand image. In other words, you could see two sites created by Bristol Strategy using the same template but they would look completely different. Templates are a tool. The design has to achieve the client's goals. See the recent blog about our website design journey if you want to understand our detailed process.
Templates are available to create complete websites or just specific tools such as case studies, email campaigns, blogs, landing pages, etc. You can create as much or as little as you want based on your needs. The templates aren't just functional either. They're beautiful, engaging and sure to represent you with style. We've collected 7 Hubspot website design templates (because we focus on Hubspot due to the platform's ability to deliver results for inbound marketing programs) that we feel meet these criteria and worth a look. For those of you who are interested in building a wordpress website, please check out this link for interesting wordpress templates.
CLEAN
Why we love it: The name says it all. Clean. It's polished, stylish and sophisticated. There's no fussiness with these templates yet everything is there. Build a complete site and then add in email, newsletter, blog and more to create a full complement of inbound marketing tools. These templates are fresh and allow for stunning imagery to tell your brand story with full graphic impact. Take a look here.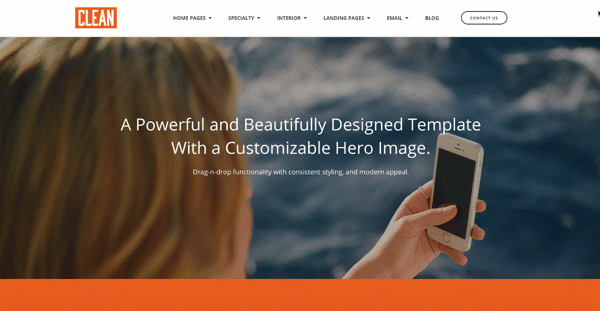 OVERTURE
Why we love it: It's strikingly simple and has great bones. If you have killer images, this is the template for you. In this case a picture says way more than a thousand words. Start with graphics that demand attention and then start building in your content for a one-two punch that engages and converts. There are several design options such as colors, overlays, fonts, etc. so you can switch things up while staying on brand. Take a look here.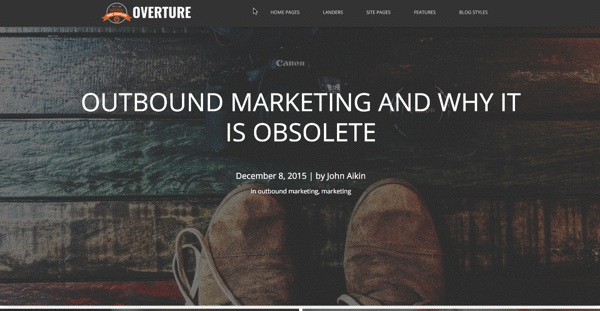 EINSTEIN
Why we love it: It implies what you want it to do. Have a really smart website. Combined with savvy marketing tools and great content and you can add convert to its enviable qualities. It's the functionality that stands out with this one and it's created that way for a reason. For Inbound Marketing success, marketers need a clean website that engages the visitor. Weaving your brand colors throughout the site and this template will only strengthen the engagement with your company. We especially like the card style for the blog summary pages. Take a look here.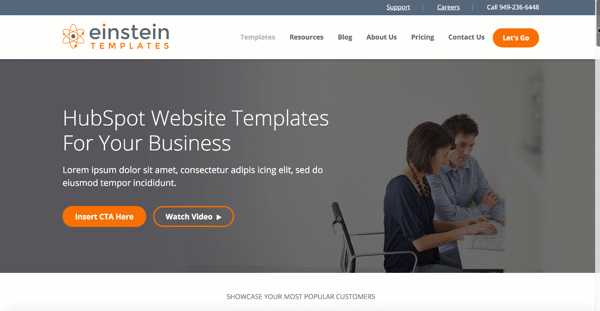 ACT LP
Why we love it: This stylish template combines the opportunity for engaging imagery with content broken down into digestible segments. It packs plenty of content in its available formats but doesn't overwhelm the reader. The header and footer are simple which lets the viewer engage without distractions but without getting lost. Everything has a place here with nothing extraneous getting in the way. Deliver clean, clear messages in a very friendly format. Take a look here. Additionally, one of our current clients have a website using this template.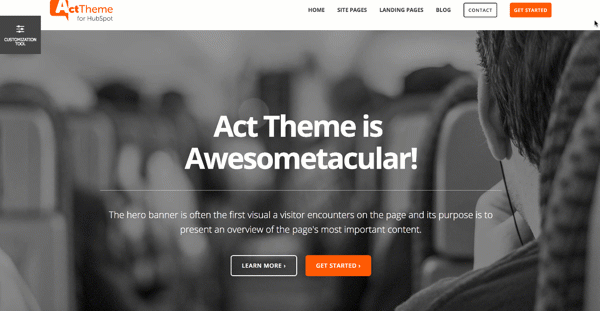 GRADIENT
Why we love it: It's modern and responsive. Dramatic in its big use of color but it gets down to business pretty quickly and lets visitors do what they came to do. Browsing the site is an elegant flow with sidebar options and columns breaking content into manageable elements without overwhelming. There's plenty of white space with lots of opportunity to capture visitor information easily. There's lots to love about this one. Take a look here.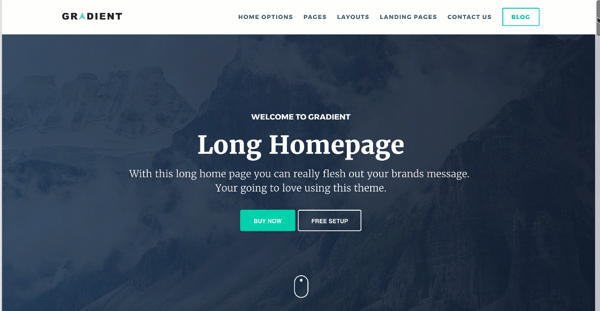 SODA
Why we love it: Well, who doesn't like the fizz of a soda? This template has plenty of pop, but in a controlled way. There's an elegance about this style but you can almost hear it laughing in the background. It's ready to have fun and it's perfect for brands that aren't afraid to show their own spurts of wit and style to engage customers. The style would be easy to emulate in marketing materials too, further establishing brand identity. Take a look here.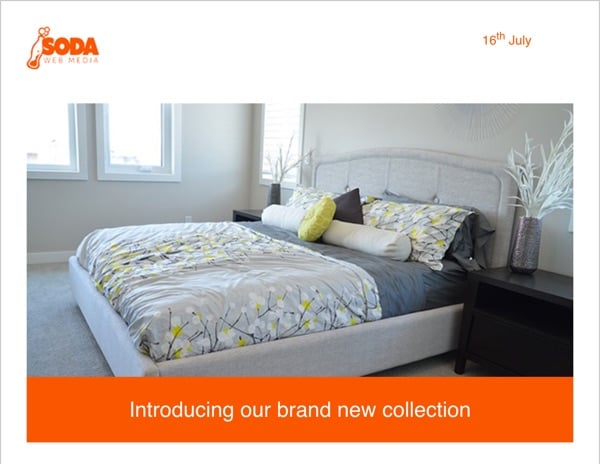 WorkCast
Why we love it: It's attractive but a hard worker. This template allows for the presentation of brand imagery with change-outs of different marketing tools such as a webinar. The template provides all the necessary tools including an email invitations, landing pages and confirmations. Perfect for beginners or those who want to automate as much as possible. WorkCast is a cute little work horse. Take a look here.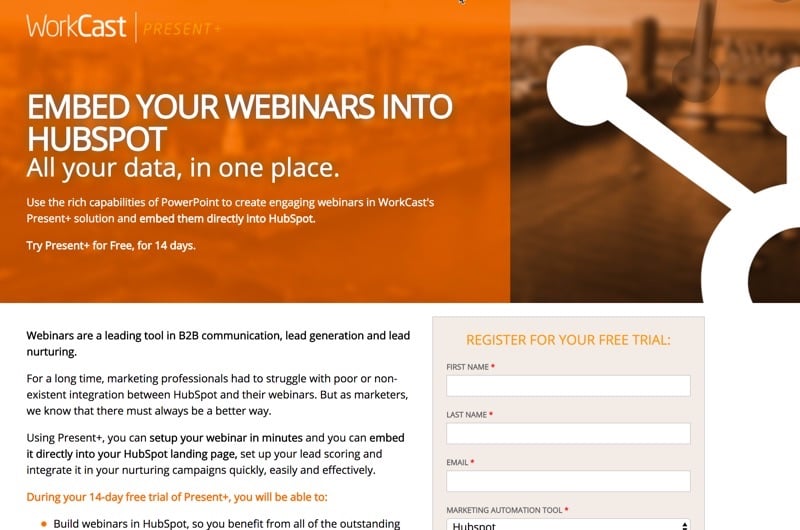 Hubspot has hundreds of templates available for customization to your business and some are already set up for specific industries such as real estate, law, finance, medical, etc. The templates are easy to edit with their online design tool so you can quickly make them your own and be on your way to online success. If you are ready to update your website, please reach out to us about your project. If you are not quite ready but are interested in improving your website, then download the eBook that describes the 25 website "Must-Haves"to improve your site performance.
Bristol Strategy is a full funnel inbound marketing agency and inbound sales agency offering the full complement of Inbound Marketing services that enable our clients to surpass their business objectives by transforming the way they engage with their buyer on-line. Reach out to us to learn more about how our experience and capabilities can help your business grow.