In the old days, many successful businesses depended on drumming up sales by means of outbound marketing techniques, such as direct physical mail, magazine, radio or tv advertising and other methods that "push" messages to a target audience. The prolific availability of information has change buyer behavior where they shut out push notifications of any kind and instead do research about what they need. Nowadays, of course, the marketing focus for most companies has dramatically shifted because of these changes in buyer behavior. Inbound marketing is the primary way businesses achieve sustainability, gain a loyal following, and, ultimately, increase sales.
What is inbound marketing? And what are some of its main components? The following information will answer these and other questions. First, let's uncover a solid definition for the term "inbound marketing".
What Is Inbound Marketing?
Inbound marketing is a business methodology that attracts customers by providing valuable content and engaging experiences tailored to them. While outbound marketing interrupts your audience with information that they don't want and doesn't need. Inbound marketing forms connections and relationships they're looking for while solving problems they already have and are looking to address. Therefore, inbound marketing is a naturally customer-centric approach to advertising and sales.
In many ways, inbound marketing is the opposite of outbound marketing. For example, outbound marketing:
Involves pushing your message out to potential customers, whether they are qualified leads or not
Can include cold calling, email blasts, and outsourced telemarketing
Takes a lot of time, effort, and investment often with fairly low return
In contrast, inbound marketing:
Is designed to draw customers in, and makes it easier to qualify them
Includes content marketing, SEO, social media marketing, and similar techniques to attract and engage visitors
After an initial investment to set it up, it usually takes less time and effort than similar outbound strategies, with a much higher return on your investment
The fact is, today's consumers are bombarded by advertisements on all sides, and have less and less patience for dealing with unsolicited messages from commercial companies. The inbound marketing methodology allows a business to avoid the trap of alienating its target audience while delivering value. At the same time, it builds trust between the company and its prospects; a trust that will, over time, yield rich dividends.
Handpicked Related Content Marketing Articles:
So now that we've painted some broad strokes as to what inbound marketing is, another big question would be:
What Are the Main Components of Inbound Marketing?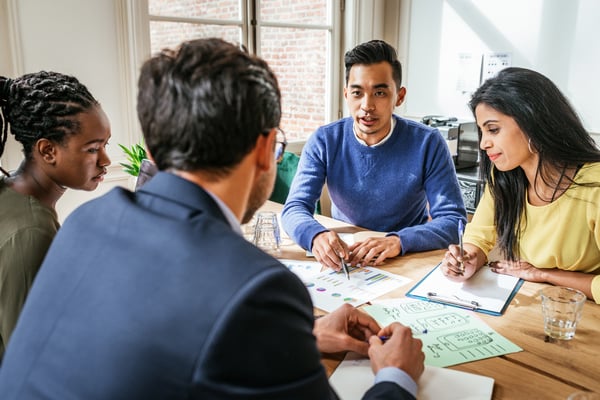 Or put another way: how does inbound marketing work?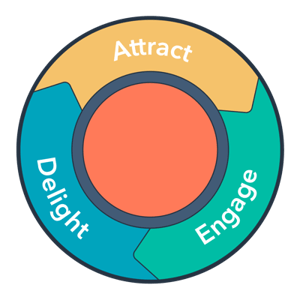 While the operating principle upon which inbound marketing rests is fairly simple (don't go out to them, bring them in to you), in practice there are a lot of moving parts within any effective inbound marketing strategy. Most strategies can be divided into 3 phases, as enumerated by HubSpot:
Attract
Engage
Delight
Let's break down each of these phases and see which marketing techniques fit into each piece of the inbound marketing puzzle.
Attract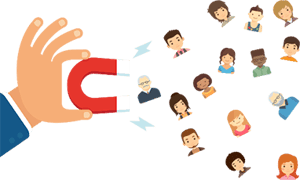 The initial phase of the inbound marketing methodology is all about providing valuable and appealing content to prospective customers. A key part of the attraction phase is the development of an ideal customer persona, or buyer persona, that will help you identify where to focus your content, and how best to deliver it.
Elements of Attract Step:
Engage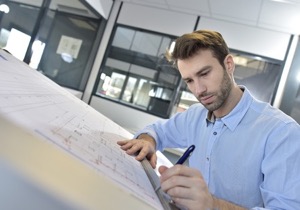 The second phase of a typical inbound marketing strategy basically involves persuading prospects that your company will not only meet, but exceed their expectations, and that they will receive many benefits from doing business with you, both in the short-term and in the long run. In order to successfully engage your individual customers, you'll need to develop efficient and flexible communication processes, and make use of marketing tools such as:
Elements of Engage Step:
Delight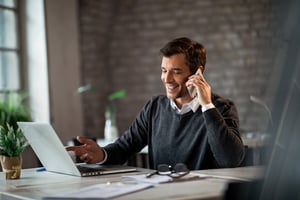 The third and final phase of an inbound marketing strategy is the "delight" phase. In this step, you want to go above and beyond in providing an exceptional experience for your customers - even long after they've purchased your product. By doing so, you'll not only turn one-time customers into repeat customers; you'll turn repeat customers into loyal brand advocates.
Elements of Delight Step:
Satisfaction surveys. At some point after a customer's purchase, you want to ask them for their feedback. These surveys don't have to long and clunky; rather, their purpose is to let your customers know that you care about their thoughts and feelings, and give them a forum to express themselves. For instance, Net Promoter Score (NPS) surveys may only include one or two questions and a comments section, making it an incredibly convenient feedback tool for your customers.
Social media listening. By staying in touch with your brand's followers on social media platforms, and promptly responding to comments or questions, you show that your company takes an interest in each individual customer, and wants to help out in ways both big and small.
Responsive content delivery. You want to not only deliver content that's helpful to your customers, but also to deliver it in ways that your customers enjoy. For instance, if you receive feedback from a majority of your consumer base that they prefer video content, then adapting your content marketing strategy to include more videos will demonstrate to your customers that you listened when they spoke. Another example of responsive content delivery would be the deployment of an ever-expanding knowledge base to help answer questions your customers may have on their buyer's journey. (Think of it as Quora for your company.)
When your business implements an inbound marketing strategy based on the three tenets of attract, engage, and delight, and you utilize all the many marketing tools at your disposal, then you're all but guaranteed to see exceptional results.

TWEETABLE TIP
What is inbound marketing? At its most basic, it can be defined as a strategy designed to attract customers to your business. Learn more here. #InboundMarketing #Inbound
VIA @dorecchio

Conclusion
At Bristol Strategy, we provide strategic marketing support for our clients, and work with each one of our partners to ensure that their content, website, and overall Internet presence is optimized for inbound marketing. Experience has taught us that inbound marketing is an essential element of business growth, and we are happy to help our clients find ways to increase revenues and customer retention rates by leveraging inbound marketing strategies and tactics.
If you'd like to learn more about how we can help you grow your business, reach out to us today.
Bristol Strategy is a full funnel inbound marketing agency and inbound sales agency offering the full complement of services to enable our clients to surpass their business objectives by transforming the way they engage with their buyer online. Reach out to us to learn more about how our experience and capabilities can help your business grow.