Just about everyone has a customer service horror story involving endless waiting on hold, mind-numbing repetition of the same information over and over again to yet another customer service rep, and countless delays as an inexperienced CSR struggles to find the right script in their call center response binder.
Fortunately, modern technology now offers a better solution: self-service.
Self-service, also referred to as digital customer service, now enables organizations of all sizes and in all industries to deliver a fast, efficient, intelligent, and personalized service experience across all digital platforms – web, social media, mobile, and SMS -- that optimizes the customer experience (CX) by:
Empowering customers to quickly find answers on their own using channels of their choice

Enhancing CX by using interactive automation and bots

Providing consistent, reliable, and personalized customer support for a seamless, unified CX across all digital platforms
The benefits of self-service are myriad for virtually any organization – retail, commercial, industrial, and governmental. Speed and cost reduction are two of the most significant. The average traditional live call-center phone call can cost as much as $15 per call. The same customer inquiry routed through a digital customer service system can be resolved for as little as 10 cents per issue. Best of all, from a customer's perspective, the time and aggravation savings are priceless.
Digital customer service: Today's economy – and consumers – demand it
Today's consumers, composed in large part of millennials and Gen Zers, grew up with electronic devices. In fact, a recent consumer study found that 55 percent of Gen Z consumers engage with their smartphones more than five hours a day.
A recent consumer purchasing report by helpdesk software provider Zendesk noted a number of consumer preferences that support a move to self-service to optimize CX, reduce CRM costs, and build customer loyalty:
90% of consumers expect a brand or company to offer a self-service portal

Customers who have the best experiences spend 2.5 times more than those who don't (Harvard Business Review)

73% of consumers want to be able to solve product/service issues on their own (Business Insider)

94% of customers will return to a retailer if their issues are resolved promptly (McKinsey)

Mobile commerce will make up 45% of total eCommerce by the end of this year (BI Intelligence)

77% of consumers have selected, recommended, or spent more money with a retailer or brand that delivers a personalized experience (Forrester)
The growing consumer preference for self-service essentially boils down to three fundamental attractions:
Convenience

As we mentioned earlier, everyone has a soul-crushing story to tell about a miserable customer service experience. Thankfully, self-service has streamlined and simplified that scenario to a significant degree. It's now much easier to simply go online, find a short tutorial video or engage with a flexible, AI-fueled chatbot to get truly helpful answers in a relatively short period of time.
Speed
Speed, of course, goes hand-in-hand with convenience. Customers not only want accurate, reliable, and helpful information – they want it fast. Instead of endlessly repeating the same information to a series of well-intentioned CSRs who doggedly work their way through scripted responses, digital customer service enables consumers to quickly skip through to an automated response based on their input and sophisticated analytic software that, more often than not, provides them with what they want to know, when they want to know it.
Consistency
Spotty, inconsistent responses full of irrelevant and unhelpful information is not just frustrating to the consumer, it's potentially damaging to your business. Customers, unhappy with your response to their issues, will quickly abandon you and, worse, post negative reviews and comments on social media where thousands will see them. Comprehensive FAQ pages, helpful step-by-step guides, and easily downloadable product information offers customers a variety of ways to solve their own problems quickly and effectively. Consistent, seamless, and integrated customer support across all digital channels goes a long way in creating a positive CX that in turn, wins kudos from customers, positive reviews on social media, and – the holy grail of
CRM – enthusiastic referrals. In fact, when customers are happy with a company and its products, they're also happy to spread the word to family and friends (see graphic below).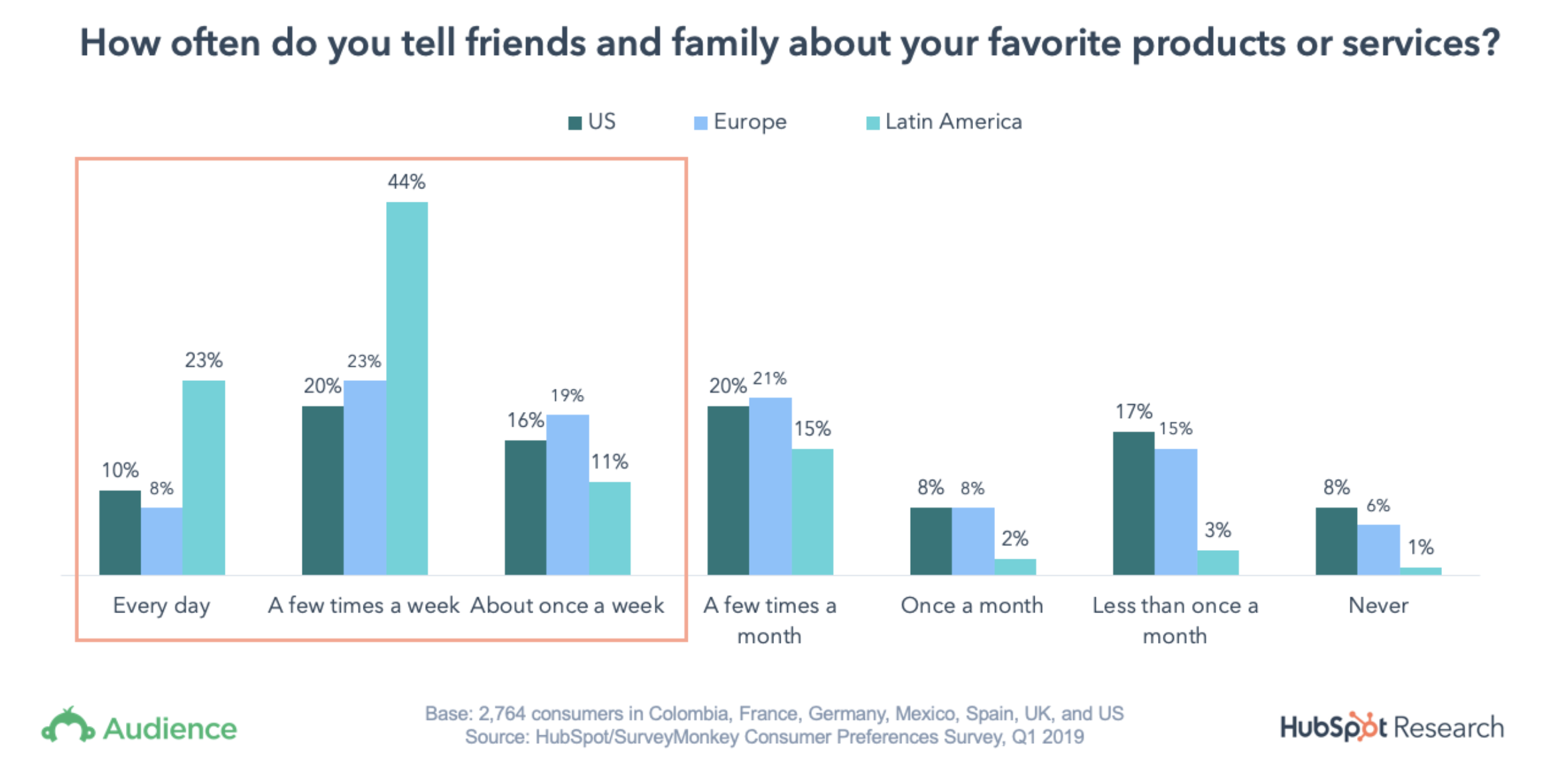 An empowered customer is a happy customer
Self-service is gaining popularity these days because the Internet has raised the bar when it comes to customer empowerment. That's because the Web has made it possible for everyone to find answers to everything online. Consumers are no longer willing to wade through unwieldy phone system menus ("to talk with a customer service representative, press 5") and wait on the phone for hours to speak with the wrong person who will provide the wrong information, forcing the hapless customer to choose between wasting even more time or simply giving up.
Not anymore. There is a better way. Organizations of all kinds now have access to cost-efficient digital customer service technology that enables them to serve up tons of valuable, relevant digital content to consumers on the channels and platforms they prefer. Information that will provide them with in-depth product information, useful how-to videos, troubleshooting guides, and countless other tools they can use to solve their own problems – when, where, and how they want.
Let's not forget – the businesses serving up all of this digital customer support benefit in a big way as well. CRM costs are slashed while CX is substantially improved. Brand identity is solidified and amplified by strong, consistent customer messaging at every digital touch point. Happy customers spend more and spend more often, boosting revenues and bottom lines.
If your organization has not yet embraced a self-service CX strategy, what are you waiting for? With automation and digital customer service taking over the lion's share of basic, repetitive customer support chores, your contact center staff is freed up to tackle more complex customer challenges and bring your valuable human resources to bear on more productive and valuable tasks that can help you reach your business goals faster and with greater success. And who doesn't want that?
---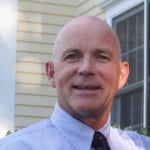 Jim Welch is a guest blogger about sales topics. Jim is a top-producing sales executive in the Customer Experience (think CRM) at Oracle with more than 20 years of experience maximizing sales opportunities within highly competitive markets. Jim has a proven record as both a team player and team leader. His experience spans large corporate and "start-up" organizations selling to commercial, state, local government and education clients.

TWEETABLE TIP
Self-service, referred to as digital customer service, enables companies to deliver a fast, efficient, intelligent, and personalized service experience. #SelfService #CustomerService #Service
VIA @dorecchio

Bristol Strategy is a "full funnel" inbound marketing agency and inbound sales agency offering comprehensive Inbound Marketing services that enable our clients to surpass their business objectives by transforming the way they engage with their buyers online. Reach out to us to learn more about how our proven processes can help your business grow.