Becoming a digital first company doesn't start with an IT department or a sales and marketing team. It begins with a commitment to customer experience (CX) above all else, and recognition of the fact that today's world is increasingly digital. Many companies refer to the process of becoming digital first as digital transformation. To create great customer experiences means being available to consumers in the spaces they inhabit, and making it easy for them to get what they want and need through the channels of their preference. This means that "Digital Transformation" starts and ends with focus on your customer.
What is Digital Transformation?
Digital Transformation is a process which acknowledges that the digital landscape will always be changing, and that consumers expectations will evolve alongside the landscapes ability to deliver ever superior results. Digital Transformation strategies support a dynamic environment in which modern organizations can build a framework to evolve their cultures and empower their teams with flexible, innovative technology.
When properly implemented, a Digital Transformation approach can lead to complete digital engagement both within your organization and in how it does consumer outreach, accompanied by improved CX and increased ROI.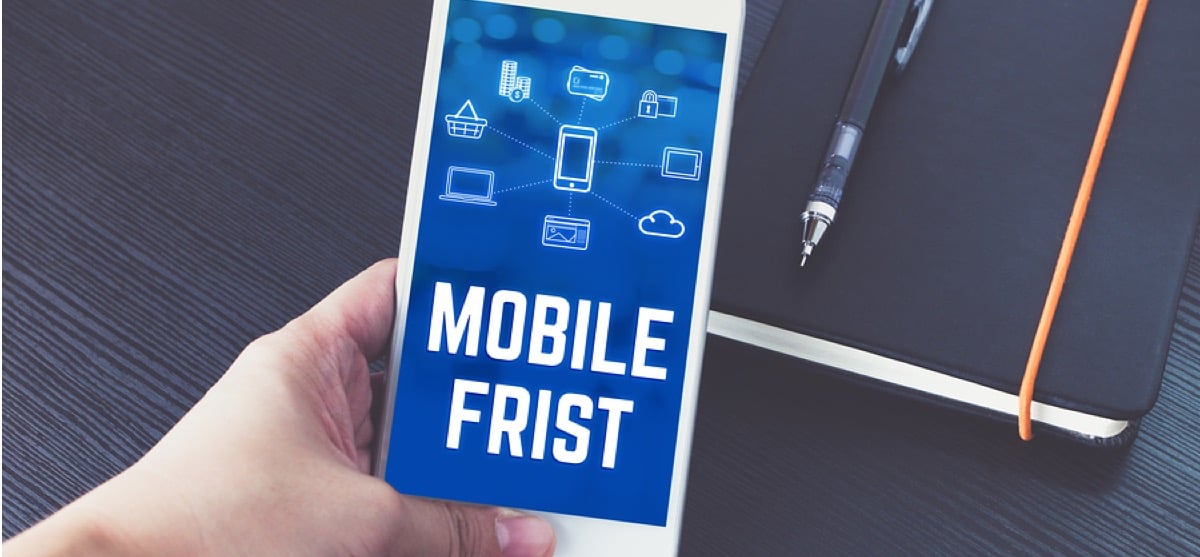 Why Digital Transformation?
According to IDC Senior Vice President and Chief Analyst Frank Gens, speaking in late 2016 about the future of analytics and digitization, "We are at a pivotal time in the IT and every industry as the digital transformation or DX economy rises over the next 36 months. We'll see new digital services and smart connected products transform every industry, driving materially higher growth than traditional product and service lines, and enabling exciting new scale and pace of innovation in supply chains, distribution networks and customer engagement."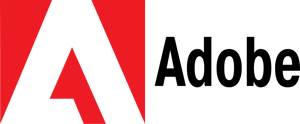 As those 36 months bleed through the hourglass, Gens has been proven right - by early 2018, the IDG Digital Business Survey revealed that 89% of organizations had adopted or were in the process of adopting a digital first strategy. In 2019, research from Adobe has indicated that digital-first companies are 64% more likely than their peers — and CX leaders are almost three times more likely than their peers — to have exceeded their top 2018 business goals.
Digital Transformation delivers a responsive, agile approach that meets the expectations of today's consumer base, from Gen Z to the Baby Boomers. A digital approach allows and supports:
Social listening (to identify both potential prospects and market trends)
Real-time engagement (spanning marketing and customer care) on multiple platforms
Omni-channel service, bringing phone, email chat and messaging app chatbots together for seamless CX
Conversational, personalized experiences that utilize AI and Big Data to customize interactions and offerings
Be moving forward with the objective of digital transformation, you'll be empowering your company, employees, and customers to achieve their goals.
Why CX Should Drive Digital Transformation
Instead of depending on channels, devices, and platforms to drive digital transformation, cues should be taken from the consumer. When the consumer's habits, needs, and expectations are centered, CX naturally drives digital innovation and adoption — customers want and need their experiences to be fast, responsive, and interactive while remaining easy to access and available anywhere.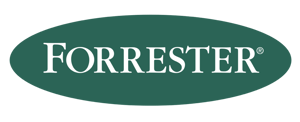 According to Ryan Skinner, a Senior Analyst at Forrester, "We've hit a watershed moment when all of [these] activities — discovering a product, researching it, and buying it — are more likely to happen online than off." This means that digitization is the only true solution: without committing to a Digital First approach, you'll be two steps behind the competition.
Regardless of the communication channel they're using or the service agent they're talking to, customers desire to have a consistent experience with your brand. Digital Transformation means your entire organization can provide efficient, loyalty building interactions that build trust and improve short and long term ROI.
Embracing a Digital Culture
A customer-centric culture will be easy to transform digitally. If your company is already striving to be more consumer focused at every level, making the shift to a digital world can happen as a natural progression of events, flowing from department to department and affecting every touch point when it comes to customer interaction.
According to Ouriel Lancry, a partner at Bain & Company, "Digital transformations are still business transformations. They must drive real value for the customer and improved outcomes for the business—not merely install technology for technology's sake. These transformations typically result in shifts in the customer experience, digitalization of products and services, the emergence of new economic models, and advances in operations. While digital transformations are obviously about technology, technology often turns out to be relatively easy to get right... success really depends on organization and culture."
Barriers to digital transformation at the "people" level include:
Key decision makers who are unwilling to support a Digital First strategy
A resistance to change and a distrust of digital processes at management level
Fear of making services available online due to worries over digital fulfillment
Lack of skills in key digital disciplines (such as email, social media, and rudimentary IT skills)
Making the cultural shift to a Digital First mentality is crucial to succeeding at digital transformation. You must first succeed at getting complete buy-in from everyone involved in the company, from the stakeholders to the interns.
Overcoming Digital Transformation Technology Challenges
The challenges presented by adopting Digital First strategies may be revealed by organizational resistance — but practically, they are technological. Successful digital experiences can only be achieved and perfected through iteration, meaning that agile processes and technologies must be integrated to support continuous measurement, adjustment, and refinement of processes based on user data.
Barriers to digital transformation at the technological level include:
Implementation solely of a desktop friendly website, without considering other digital channels such as mobile devices and social networks.
Companies focusing only on "shop fronts" and not leveraging other customer facing views, such as pre-sale support or post-sale customer service.
A lack of a comprehensive identity verification capability, which can make it difficult to digitally enable services that require authentication.
Senior sales managers demanding control over web design but failing to implement user experience based elements due to lack of UX knowledge.
IT departments guarding "ownership" of the website and any applications, preventing full use of the assets for customer experience.
Letting go of legacy business practices also means letting go of legacy technology and processes. Your company will have to re-imagine the way you approach multiple verticals affected by IT, including workflows, content presentation, and data management.
Stephen Redwood, principal at Deloitte Consulting LLP, says, "Giving employees mobile apps is a digital solution, but it's not digital first unless it is part of a comprehensive strategy. At digital-first organizations, people, processes, and structures are all focused on optimizing digital so companies can be more productive."
The Power of Digitized Data - Acquire, Analyze, Activate
A Digital First company is also a Data First company – the power of big data is inextricably linked to the success of digital transformation. Data should inform every process within a company to help drive CX:
Data collection and analysis – all data about a customer can flow from various channels and platforms to a centralized database, providing opportunities for a seamless experience even when shifts are made between communication mediums and formats.
Product and service development – information and feedback can be collected from mobile surveys, social feeds, and other digital channels, minimizing costs associated with market research and delivering highly accurate pictures of consumer desires and pain points.
Sales and marketing campaigns – Micro segmented data allows customer profiles to be matched directly with offerings, and consumer needs can be anticipated and fulfilled in real time. Data from social and mobile can be leveraged to enable geo-targeting and predictive next best actions deployed to maintain a pattern of anticipating your customers next need and meeting it in the same moment.
Customer Service – Pre-and post-sale consumer outreach happens in an omni channel reality, which means that your digital assets need to be thorough, flexible, and deployable across platforms in real time. Consumer information must be kept both accessible and secure, delivering a seamless CX while building a relationship founded on trust.
Increased ROI – Providing customers with high quality digital experiences guides them to share positive feedback via the same channels – leading to high value "word of mouth" referrals that increase customer lifetime value (CLV) and drive company growth and revenues.
Building flexible digital experiences involves making all data read/write accessible via robust and secure APIs, and deploying both data analysis and business logic at all levels of your company to support customer-centric culture and digital transformation.
Handpicked Related Digital Transformation Content:
The Impact of AI on Customer Service
AI is enhancing customer service in more ways every year, from chat bots that offer a human level communication experience to analytics that provide real time suggestions or solutions to consumers across a variety of interfaces. It can also gather all important feedback even without direct customer surveying, refining processes through constant iteration and refinement.
Maxie Schmidt, Principal Analyst at Forrester comments, "Using in-stream analytics, firms can analyze interactions as they occur and provide prompts that help employees improve CX in the moment. AI algorithms also help with micro-learning so employees can practice customer-centric behaviors in near real time."
CX can also be improved after the fact. Analyzing actual interactions and resolutions instead of depending solely on feedback from consumers who choose to interact after their issue is addressed can yield higher quality data to be implemented in the refinement process.
ZenDesk Marketing Manager Brett Grossfeld says, "The data recorded from customer service interactions can be utilized to improve CX. By assessing the details of previous support tickets, an AI tool can predict whether a current support interaction will lead to a positive or negative customer experience, resulting in an accurate customer satisfaction (CSAT) score prediction."
As AI continues to evolve, predictive analysis of consumer behavior becomes more refined, and interactions can be manipulated far in advance of churn "trigger events" to retain customers and increase CLV.
Critical Factors for Digital Transformation Success

Digital transformation requires a clear vision, a firm, company-wide commitment, and the ability to embrace a culture that fosters customer centricity. According to McKinsey, driving factors in the journey of digital transformation include:
Defining Value
Senior staff must all be firmly on board, from stakeholders to the C-suite.
Ambitious, transparent goals should be set and clarified.
Investment will be secured to attain the goals set, and funds earmarked for ongoing efforts.
Launching Digital First
Start with lighthouse projects to show rapid achievement and boost morale and profits.
Digital, customer-centric culture must be embraced and nurtured across all departments.
A high-caliber, committed launch team should be appointed and empowered.
New, agile ways of working will be introduced and fostered.
Rapid Scaling
A new operating model must be adopted by existing team members and new hires alike.
Initiatives should be sequenced for quick returns and maintained energy.
Capabilities will be built out rapidly across all departments for optimal results.
The key is to swiftly achieve initial goals and build unstoppable momentum. Boris Ewenstein, Principal at McKinsey, notes, "Organizations today must simultaneously deliver rapid results and sustainable growth in an increasingly competitive environment. They are being forced to adapt and change to an unprecedented degree: leaders have to make decisions more quickly; managers have to react more rapidly to opportunities and threats; employees on the front line have to be more flexible and collaborative. Mastering the art of changing quickly is now a critical competitive advantage."
Beyond the Sales Funnel - How Digital CX Drives Referrals
The most valuable benefit of Digital First initiatives is the power of digitally enhanced customer-centricity to drive referrals. The new word of mouth is now primarily digital – consumers depend on peer to peer discussions in online spaces to get information and advice about purchases, from retail to healthcare to banking and beyond.
To your existing key performance indicators (KPIs), add this metric: customer referrals. Consumers who become passionate about your company because of incredible customer experiences are worth more than any advertising dollar. When you achieve digital transformation, referrals will be easy to track, encourage, and reward.
As digital becomes more and more relevant, incumbent business models falter due to high cost-income ratios and low velocity of change. Companies can no longer compete on pricing structure alone; it's an unsustainable model built on outdated sales and marketing methods.
In contrast, the driving force behind a digitized business model is data, which allows your organization to develop and maintain CX that stands out from the competition. How your customers feel about your company depends on more on their interactions than your pricing model. Digital First can help every interaction, makes them feel positive, and encourage them to share that positivity with their world of digital friends.