It's Monday, August 21st, 2017, and a swath across the middle of the United States is experiencing a total eclipse. The darkness may have been a surprise to some people who either recently became vaguely aware or are finding out as it happens. Other people have awaited this event with excited anticipation for years. So what does the solar eclipse have to do with digital marketing?
The thought that occurs to me is that the experience of a solar eclipse is a great metaphor for the importance of applying foresight and interest to your marketing strategy. The marketers who look ahead and plan for exceptional events, such as eclipses, are in the position to influence the experience of audiences to their advantage.

Events That Demand Engagement
The most proactive marketers dominate their verticals through foresight and planning. Preparing for extraordinary events or pivot toward the opportunity when an obscure phenomenon suddenly grips the imagination of your audience is part of your job description as a marketer.
Unusual events are an excellent source of content for marketers and brands that need to stay one step ahead of sophisticated audiences and aggressive competitors. Occurrences like eclipses are rare but predictable; you can look at them as opportunities.
Make The Experience Count
What is it about an eclipse? They are rare, and mysterious, assuming you don't know what to expect. Then, when it happens, it's eerie beyond description. An eclipse is something that is not easily forgotten, an experience that's personal but shared by all at the same time.
A solar eclipse is an experience that you are more likely to enjoy with preparation; it is a reminder to make the experience count. If you share such events with your audience, your advanced planning will help them participate by engaging with your content.
Extend Your Content Strategy For Serendipity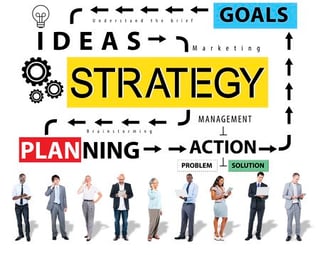 Like solar eclipses, content strategy casts a long shadow over the day-to-day of digital marketing. The process of content creation is a primary function for marketers. It is fundamental that you understand the broad outlines. Your strategy for inbound marketing must define customer personas, the channels through which you communicate, and the ultimate purpose of your enterprise.
If you establish the parameters and do the fundamental work, you raise the chances of success significantly for your brand. Beyond the routine of scheduling, happy accidents and one-off events give you opportunities to respond if you've prepared and you're paying attention.
In your industry, an extraordinary event might be an industry summit, or a sporting event such as a marathon, if you know it's coming, you can take your game to the next level. On the other hand, if you fail to prepare, the shadow of your sharpest competitor might eclipse your efforts.
Digital Marketing In The Astronomy Vertical
If your market relates to astronomy, you have to know about eclipses. If instead, your brand works with goods and services in another niche, you must prepare for the unusual events that grab the attention and bring the audience seeking information in your vertical.
Search engines trends show how sudden peaks in interest about unusual occurrences rapidly capture the popular imagination. The solar eclipse is an excellent example of how you can build engagement with your content and a little foresight.
Look To The Stars But Never Directly At The Sun
So, invest in strategy and content scheduling, but also prepare to handle the unexpected contingencies and look ahead to plan for the events that are foreseeable to the sharp-eyed event watchers.
A regular practice of looking ahead to exciting and exceptional events in nature, the media, or your community will bring content generation opportunities to light. The solar eclipse is a once in a lifetime event that shows how marketers can keep audience engagement alive. If your marketing seems to be a random event and you would like help creating a strategy and plan that will deliver a positive ROI from your investment and time and effort, please reach out to us and request a content strategy project for your business.
Bristol Strategy is a full funnel inbound marketing agency and inbound sales agency offering the full complement of Inbound Marketing services that enable our clients to surpass their business objectives by transforming the way they engage with their buyer on-line. Reach out to us to learn more about how our experience and capabilities can help your business grow.

Image #2 Copyright: 123RF Stock Photo