The volume of mobile Internet searches now exceeds searches on desktop computers. Additionally, statistics on engagement suggest that mobile communication offers far and away the highest response rates available in the digital marketing arena. Therefore, a strong mobile strategy is necessary for optimized performance in the current B2B environment.

Here are six keys to success as you build your mobile marketing strategy.
Know Your Audience's Behaviors
One of the most important things to realize in considering your mobile strategy is that B2B buyers increasingly use mobile in the purchasing process. In a recent study, just under half of all B2B buyers surveyed indicated they had used a mobile device at some point before a purchase.

B2B users are among the crowd using mobile much more often for Google searches than desktops. What might surprise is that about half of B2B respondents noted they use their mobile devices to research solutions even while in their offices. Thus, a "mobile device" is much more than a tool for decision makers on the go.
Deliver a Strong User Experience
Mobile users are extremely demanding and have high expectations. This point is especially true when your audience consists of busy professionals and company decision makers. You need to deliver a website or application experience that stands above the competition. A journey map is a standard tool used to identify the typical path through which your prospects become customers. Gathering and evaluating data to find and address pain points, or moments of frustration, is essential toimprove continually the user experience.

The starting point in a mobile Web strategy is deciding how to present your website. For a while, companies were developing websites that fit desktop, tablet and smartphone screens. In 2015, though, the more common approach is to build a responsive site that conforms to the screen size of each device type. This strategy requires less development and maintenance and works better for search engine optimization.

In addition to quality content, mobile users expect a site that is easy to navigate and interact. Experience testing is common before a launch or relaunch to avoid frustration initially visitors. Establishing a strong site presence is essential within an effective mobile B2B marketing strategy.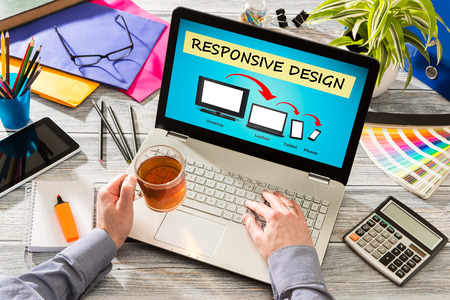 Newer templates used on Hubspot, Wordpress and other content management systems are designed with responsive functionality, simplifying responsive website development.
Consider the App Addition
A common misnomer is that you need an app to compete in the mobile market. Apps do provide convenient access and opportunities for relatively strong user engagement. However, while an app is often useful in your B2B marketing strategy, you don't need one just because "everyone else has one".

The general rule of thumb is that if an app solves a problem for your market in a way that a site can't, you might need one. Additionally, an app is only an added benefit to your strategy when it offers features, tools, and benefits beyond those provided in a responsive website.
Leverage Social Media and Video Content
It is likely that you already use social media tools and video content in your B2B marketing strategy. However, you should consider how to integrate these tools into your mobile strategy.

A recent article by Single Grain highlighted statistics suggesting that social media app and video engagement levels are much higher on mobile than on desktop computers. On some mobile devices, for instance, time spent viewing videos is often 50 to 100 percent higher than the average time invested in a video on desktop. Additionally, other research shows that around half of all mobile traffic is spent on video viewing.

Based on the research, it is important to ensure that you are producing social content and high-quality videos for your B2B audience to view on mobile. In particular, consider the impact of your messages on smaller smartphone and tablet screen sizes.
Manage CRM and Engagement
The mobile revolution is so powerful that Salesforce has based much of its new Lightning edition on delivering strong mobile engagement between sellers and buyers. With the Lightning edition app, your sales team can manage CRM and communication activities from anywhere at any time. The app allows for the integration of e-mail, social media and mobile messaging. This level of mobile engagement offers tremendous benefits in retaining your customers.

Speaking of engagement, HubSpot recently stated that short messaging service, or SMS, is just as effective in B2B marketing as e-mail. With SMS, you can deliver real-time information, reminders, product updates, alerts and announcements to anyone who has opted into your subscriber list. The response rate, indicated by people opening your messages quickly, is extremely high when you deliver texts to opt-in subscribers. SMS is much more affordable now, as well.
Invest in Advertising
Armed with data, investing in highly targeted and economical mobile advertising can significantly impact your lead generation. Salesforce has tools that enable you to efficiently develop and distribute ads to your audience by leverage your CRM data. The Salesforce feature is specifically designed to help you connect with targeted social media audiences through paid posts.

You can also deliver mobile advertising through other third-party ad platforms. Many advertising servers now offer mobile-only ads and give you the ability to target prospects that meet your market characteristics. Advertising in other mobile apps through banner or interstitial ads is also common. Interstitial ads pop over a user's screen in the middle of content or app screens. These ads are highly engaging (but sometimes annoying) and can garner attention from decision makers you need.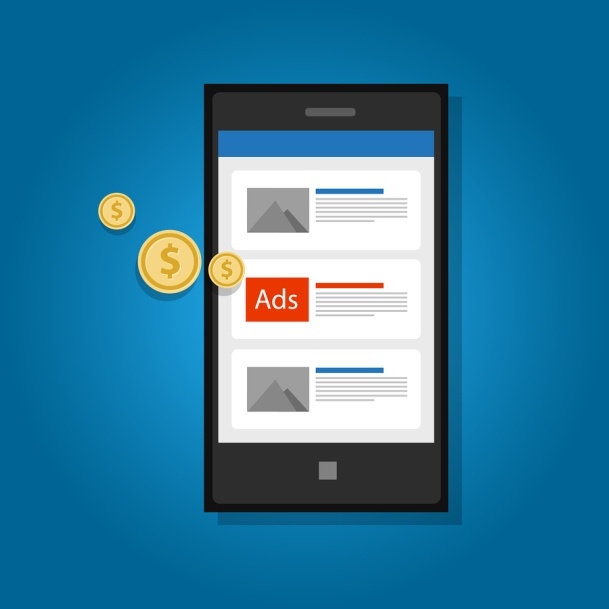 Improvements in mobile technology and analytics enable highly targeted and cost-effective advertising opportunities.
Conclusions
You have many opportunities to effectively engage your B2B audience on mobile. First, decide how you went to deliver your company, product, and solution content. After you get your content in place, consider the many other opportunities to share information and interact with your audience, often in real-time.

For more insights on your B2B marketing strategy, download our White paper: Stand Out From The Crowd: 24 Inbound Marketing Tips To Set Your Company Apart.