Advances in technology has changed consumer behavior considerably in the last two decades. A
wealth of information is now available to savvy consumers, who extensively research a purchase before pulling the trigger.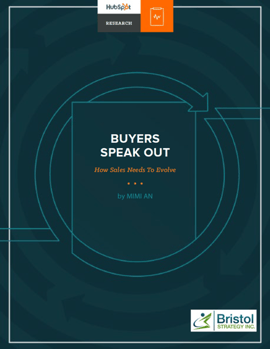 This behavior has made its way to business world, as buyers of business technologies, products, and services doing the same type of research before ever connecting with a salesperson.
So let's get real: buyer behavior have changed so much that the traditional sales playbook, developed years and years ago, simply doesn't work any more.
This Sales Research Report Provides Important Insight:
Outlines research that shows that the buyer is in control of the sales process

How to overcome the "Trust Deficit"

How to overcome your sales approach
Complete the form to the right to download this eBook