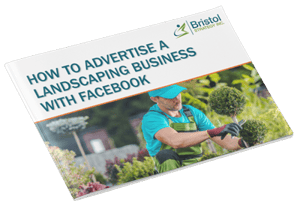 Today's world is a digital one—which means you've likely thought about advertising your landscape business online but wondered about how to get started?
Two of the biggest online advertising players that come to mind are, of course, Google Ads (formerly known as Adwords) and Facebook Ads. Each of these platforms have their own strengths.
This free eBook focuses on Facebook Ads, for a few reasons: its highly detailed audience targeting, ability to drive awareness of your brand, it is a better fit for B2C businesses, and emphasis on visuals (perfect for a landscape business such as yours).
Complete the form to the right to download this eBook